Send Father's Day Fragrances Online
Wondering what to gift your father this Father's day? Take a look at our Father's day fragrances and choose the best one for your father. Shop for brands like Park Avenue, Puma, Gucci, Nike, Armani, Gillette among many others and send them with loads of love and wishes.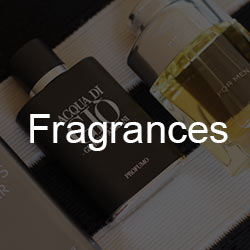 Make this Father's Day Fragrant
Tough on the outside and soft on the inside, a Father is that person who always puts his children first. From teaching us to walk to encouraging us to follow our dreams, he is always there to support his off springs. There can be no person as brave as a father who can fight with anyone to protect his children.
Now is the time to make him feel special and make his life fragrant. With these special Father's Day Gifts, you can make your father feel on top of the world. Don't just say the words, express it with Gifts.
Best Perfumes and Other Fragrances for Fathers
If you are planning to surprise your Father with a bottle of fragrant elixir on this Father's Day, then, you have come to the right place. Here at MFT, we have the best range of fragrances for all the pockets of different sizes.
Just for his taste, we have included brands like Gucci, Nike, Adidas, Puma, Armani, Burberry, Old Spice, Gillette and much more in our store. There is a choice of Perfumes, Colognes, Deodorants and Mists as well. You will have fun shopping and your father will have fun using them.
Why only stick to just one Gift?
Our Fathers have provided us with the best that they could. Now it's time to thank him for that. We know that you want to do your best, that's why we have put together some Gift Combos that he sure to like.
Send a bottle of Fragrance to him along with Flowers or Cakes or better; with both! There is a selection of Gourmet and Handmade chocolates as well. You will also find combos that contain other things that are essential for him like soaps, after shave lotion, shaving kit, towels, bath robes, etc.
Make this Father's Day memorable for him by sending him Gifts from MyFlowerTree. We hope that you and your Father have the best day!
Send Father's Day Fragrances Online
Products in this category have been rated
4.9
out of
5
based on
113
reviews.
We have a collection of
11
Products
on sale, ranging from INR
295
to INR
1,495
There are tons of ways to make your gifts special for the special people in your life. You can send them along with the personal message, or you can get them delivered on the very day of the occasion to make them special....Read More

We all do something special for our mom every once in a while to make her happy, be it doing the dishes, buying a saree for her, or mopping the house. However, as we grow up and start working or going to college, we get busy in our lives and sometimes forget to make it special for our mothers....Read More

Moms hold an important place in our lives. Every day is special when she is around. However, we all know that there are some special days when we can and should celebrate her existence, and make her feel special. Be it her birthday, or Mother's Day; we can do our bit to make the day extra special ...Read More