Father's Day Gifts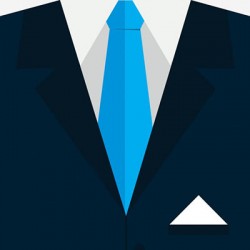 Best Wishes Gifts for Father's Day
It is rightly said that a father is a daughter's first love and a son's first superhero. He showers his little girl with all the love in the world and treats her like a princess. He fixes his son's toys, gets him a cape and makes him believe that he can fly. He never says 'no' to his children. For such an amazing and caring person, we celebrate Father's day on the third Sunday of June.
Select a perfect Father's Day gift to celebrate this happy day. MyFlowerTree offers a wide range of gifts for Father's Day. You can choose a perfect gift for your dad according to his personality. We have bunches and bouquets of flowers, fresh green plants, chocolates, and cakes. We have various other gifts including stylish wallets, sunglasses, perfumes, and belts. Not only this, we have many combo gift hampers as well that suit all the pockets.
Although all the gifts have been carefully created, keeping in mind the needs of a father, you can always tell us what you really want to give to your father. We offer personalized Father's Day gifts because we know that all the fathers are different and we appreciate their uniqueness.
Our Services (Send Fathers Day Gifts)
Buy Father's Day gifts online at MyFlowerTree.com. With us, you are just one click away from sending a gift to your father. You can select a gift from our range that is fit for you and we will deliver gifts for Father's Day online. We are proud to say that we have the best Father's Day gift ideas online.
You can talk to our staff in case of any query. They will be happy to assist you at all times.
Even if you are busy or stay away from him, deliver Father's Day gift online. All the gifts will be delivered on time and in the best health. Just because we know how much you appreciate your dad, we will wrap all the gifts in love!
Products in this category have been rated
4.9
out of
5
based on
147
reviews.
We have a collection of
425
Products
on sale, ranging from INR
295
to INR
6,950
Dads have made sacrifices that you cannot ever repay. The least you could do is make efforts to make him happy, and express your love and gratitude to him. But sometimes words are not enough to express your truest emotions. In such cases, some sweet gestures like gifting him something can make him f...Read More

No matter how cliché it might sound that a father is a sons' first hero and daughters' first love, this adage sums up the heartfelt emotion and never-ending love which is shared between a father and his kids. He, being the one who stood by you whenever you needed him and has done everything in ...Read More

We spend hours to select the best gifts for our dad on Father's Day. Choosing a gift which is unique and thoughtful is extremely important, not only because such gifts convey the heartfelt emotions but also because these make the celebrations meaningful and memorable....Read More