Online Gifts Delivery for Women's Day
Giving a tribute to strong perseverance, sincerity and hard work, celebrate the success and achievements of women across the globe this International Women's Day. Let your female counterparts know that you care and are happy to have you in their life.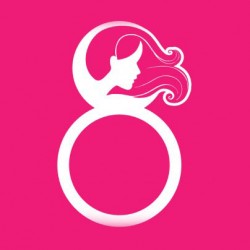 Total Products: 243
Show:
Sort By:
Celebrate Women's day with MFT
International Women's Day is celebrated every year on March 8 to celebrate God's lovely gift to the world i.e. women. If there had been no woman, there would be no humankind existing on the earth. This day is an effort to recognize various struggles of a woman's life and congratulate her for making life of other's simpler. MyFlowerTree salutes the indomitable spirit of women by dedicating its entire collection of gifts to them. On this special day make them feel loved and wanted which most of us skip doing on any regular day. Felicitate these gentle, beautiful yet powerful beings by sending gifts to them on this women's day.
Choose the best
Surprising a woman is no more a difficult task as MFT has a voluminous variety of gifts for women's day. You can spread smile across faces by gifting them a simple yet powerful tool i.e. flowers. Choose from the basket of MFT, which has refreshing floral arrangements for your mother, teacher, sister, friend or any other woman who makes even slightest contribution in making your life simpler for you. Why just flowers, bring some sweetness to her by ordering delectable cakes and chocolates or make her feel special with gifts like perfumes, watches, hand bags or anything which she needs in her closet. Also, you can wish for her a prosperous life ahead by ordering soothing green plants, which stands as a symbol of prosperity.
Our Services
Place your order online for women's day gifts and get them delivered at your doorstep. It might be difficult to impress a woman, but don't worry. MFT experts are always there to assist you on deciding what would be the best gift for your lady. A smile is what we desire for every woman on this International Women's Day.