We all have brothers but none of them sticks to a skincare routine, because they are just so lazy. And as a sister, often we keep on asking them to get up and look after themselves. But have you ever noticed one thing? Brothers really do not have an idea about how to exactly groom themselves or they don't want to invest their time into it. Well, you can definitely give them some good grooming ideas or gifts that will definitely arise their interest in using one.
Presenting Below Some of the Great Grooming Rakhi Gift Ideas for your Lazy Bro
1. Park Avenue Grooming Kit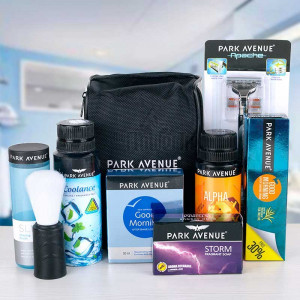 From willing to have shiny nails to clean face pores, grooming for men has moved leaps and bounds in the recent time and exceeded the 'bar soap and hair gel' cliché. So if you want your dear bro to join the contribution of self-care regime, then you can definitely go for amazing Park Avenue Grooming Kit online.
2. Perfumes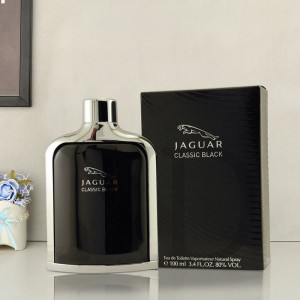 Gifting your Bhai, a set of perfume is a self -grooming idea for him. Undoubtedly, fragrances bring magic and enhance both lifestyle and personality. You can select the best perfumes online also such like a silver scent, Adidas perfume, jaguar Black perfume and so on.
3. Digital Watch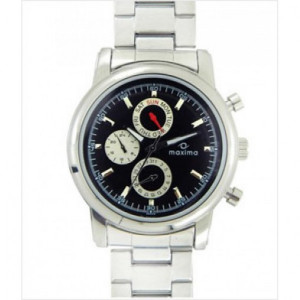 Indeed he is lazy and he loves doing time pass, so why not gift him the time itself. You can go for the digital watch that will look quite great on his personality too. Indeed, when the overall personality will be graceful, he will look groomed up himself.
4. Beard Oil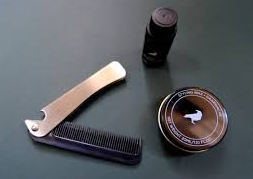 If he looks messy to you, but he just loves his beard a way too much, you can send him the pack of beard oil. This idea will win his heart and also fulfill your dream of seeing him neat and clean! LOL!
5. Electric Shaver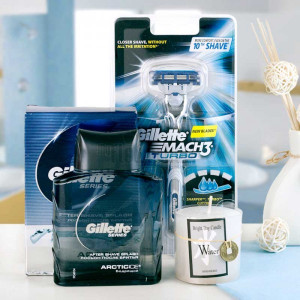 When it comes to overall grooming, you can send your brother an affordable and fantastic electric shaver. He will adore it.
6. Trendy Goggles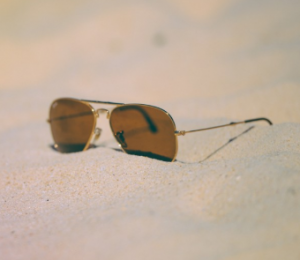 A charming gift on your brother's charming face is cool, right? Go with the Goggles with one of his favorite shades. This trendy idea is super cool and your brother will not have to invest his energy also in wearing it!
7. Sport Shoes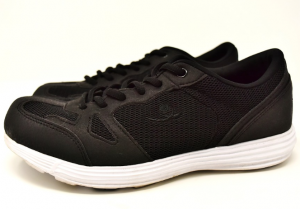 One of the great options, to enhance his appearance and to inspire him for some activeness is gifting him sports shoes. Well, he can wear it with his casual's too.
8. Peel-Off Mask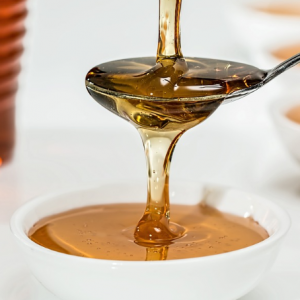 You can ask your brother to take out some of his time and apply the peel-off mask. This will not only groom his look but will also nourish his skin with a permanent effect.
9. Manicure set for Men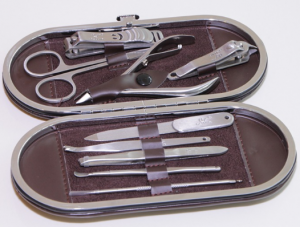 Gift your brother a manicure kit, so that he would escape biting his own nails sometimes. Well, apart from jokes, your brother can enjoy taking care of his own hands, by keeping it dressed.
10. Men Full Combo Pack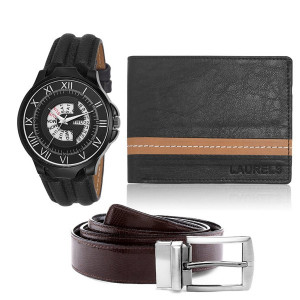 This blend of a classic
gift hamper
is simply the best. One wallet, belt, and digital watch, all of them are enriched and looks great. These are some of the
best rakhi gift ideas that your brother
will be going simply love and take some time out of their lazy zone to use them.