Karwa Chauth is the day to celebrate the love between a husband and wife. It is a festival celebrated by Indian women by keeping a fast for their husbands from the sunrise and moonrise without food or water. So, husbands, it is your turn this time to do something for your wives and thank them for all that they do just for you, Make them feel special put in the efforts and also get them
Karwa Chauth jewelry
or something that will surely bring a smile on their faces.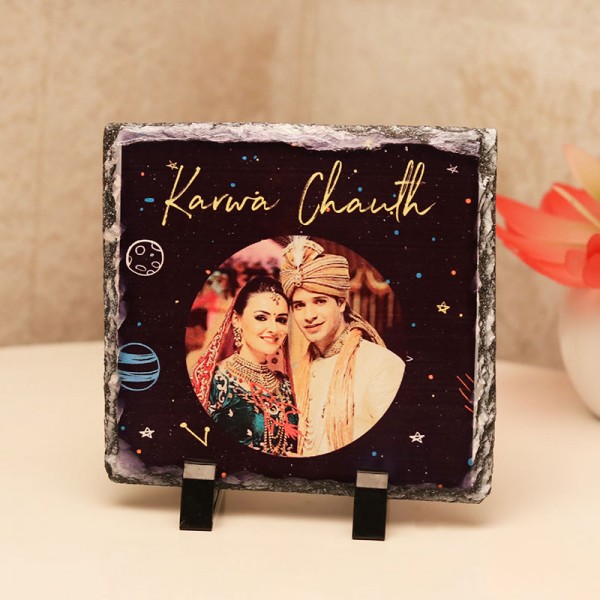 1. Fast with Her for Her
She has been keeping the Karwa Chauth fast for your healthy, happy and prosperous life all these years. But, don't you want her to have a healthy, happy and prosperous life too? If Yes then, this time keep a fast for her and tell her how much she means to you, and how much you care for her. So get up before dawn, have some Karwa Chauth Sargi with her, and keep the fast with her.
2. Make her Rest and You Do the Rest
She is not going to eat the whole day on Karwa Chauth, so she would not have the energy to do the chores. So, let her have rest today and you do the rest of the chores for today. Also, try to help her every day too.
3. Take an off or Call Her Friends Over
Take an off from office and be with her, make her feel loved and cared. But, if you have something really urgent that needs your presence in the office then, do not worry she will understand. But you can still make her Karwa Chauth good by calling her friends over and surprising her because no women can say no to spending time with her friends.
4. Order Karwa Chauth Essentials Online
She is on a fast and will not be eating or even drinking water the whole day, but still, have to go out to get the things to complete the Karwa Chauth ritual. This time you can order Karwa Chauth Essentials online so she does not have to go out and can still perform her rituals completely. You can get it delivered to you real quick with
Karwa Chauth express delivery
on the same day or in just a few hours.
5. Sit and Talk to Her
You go to the office every day and have a very busy schedule so you usually get exhausted and just sleep. So, put some efforts and make this Karwa Chauth special, once the ritual is completed 'sit and talk to her'. Ask her about her day, what is going on in her life, what are the things that she wants to share with you or tell her something that you have been wanting to share with her, and have personal time together.
6. Get her a Karwa Chauth Jewelry
Women love accessories, especially when it is given as a surprise by their husbands. Get her a Karwa Chauth Jewelry and hide it in the bedroom, so when she sees it, it will make her day in an instant.
7. Take her on a Dinner Date/or Plan a Netflix Night
She is done fasting the whole day and now is the time she finally eats something. So, plan a dinner date for her, where she can eat all she likes. If due to some reason you can not go out then, plan a Netflix Night at home and order from her favorite restaurant. You can also order some yummy cakes online for Karwa Chauth.
8. Send a Karwa Chauth Gift with Your Personal Touch
Due to some urgent office work, you had to go out of town so you are not able to spend Karwa Chauth with her this year. But that does not mean you can not express your love to her, because now you can send Karwa Chauth gifts to her with Karwa Chauth express delivery that will reach her real quick. You can send personalized gifts for her as
Karwa Chauth gift
that will have your personal touch- a photo of a moment that you shared together.
9. Decorate the Bedroom with her Favorite Flowers
She has done such a tough fast just for you, so this Karwa Chauth decorates your room with some of her favorite flowers to tell that you know her and care for things that she cares for.
10. Say Thank You and Tell her 'I Love You'
The last but not least, say 'Thank You' to her for all the efforts she puts in to make you happy, for every time she takes care of your mom and kids, makes them her priority, especially keeping this so tough fast of Karwa Chauth just for your health and prosperity. You can say 'I Love You' with a beautiful Karwa Chauth jewelry and tell her how precious she is to you.