Rakhi is not merely a strand of thread but a string of love and emotions on the brother's hand that saves him from all the negativity around him. This simple thread is symbolic of the sister's love and care towards her brother.We understand that siblings are electrified and eager with the fact that Raksha Bandhan is around the corner and they will get to spend some quality time with each other while sharing some great moments of joy and fun. An extensive range of Rakhi will definitely add intensity to the excitement for the festival.
If you are looking for the best rakhi for your sibling which is unique and reflects his personality, here is a list of rakhis from which you can find the perfect one. Take the guide:
1. Zari Work Rakhi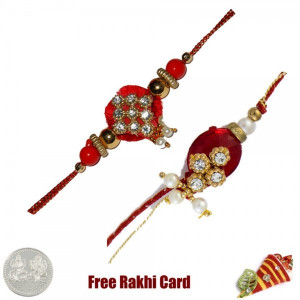 Zari Rakhi is one of the best Rakhis that you can gift your brother. Zari work is used in the Rakhi structure with golden embroidery work and zari threads. This type of rakhi has a shiny golden rich look and is very attractive and would be undoubtedly the best.
2. Flowery Rakhi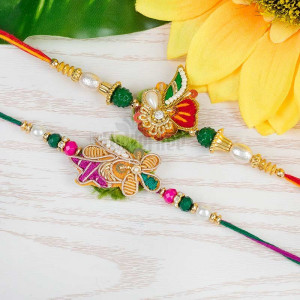 Flowers are the best tokens of love and if your Rakhi for brother has flower motifs, there's absolutely no doubt that it is the best Rakhi to go for. If your brother is fond of a particular type of flower, you can customize and get the  Rakhi designed in such a type and your brother is going to surely love it.
3. Cartoon Rakhi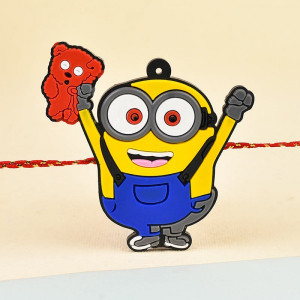 Your little brother is fond cartoons, right? Pick his favourite cartoon character, say, Pokémon, Doraemon or a minion and hunt for the specific Rakhi. This is the best Rakhi for your younger sibling and he will keep it adorned on his wrist for days.
4. Swastik Rakhi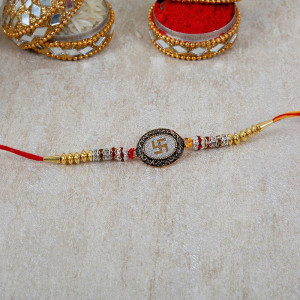 Swastik depicts good luck, fortune and prosperity and so our design of Swastik Rakhi can be the best rakhi to send best wishes to your brother along with love and affection.
5. Silver Rakhi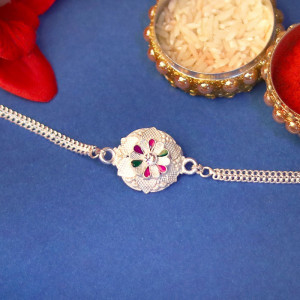 Silver Rakhis looks stunning because of the silvery metal work that we emboss in it along with several stones, gems and beads that adds more to its grace and valor.
6. Gold Rakhi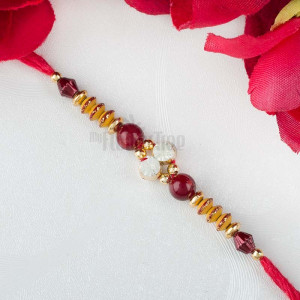 A Gold Rakhi is always the best option because no other type can match its graciousness and glamour. The craft in a Gold Rakhi contributes in it is unparallel and the best one. It's finesse and appeal will catch eyeballs apart from bringing all the love, luck and happiness in your brother's life.
7. American Diamond Rakhi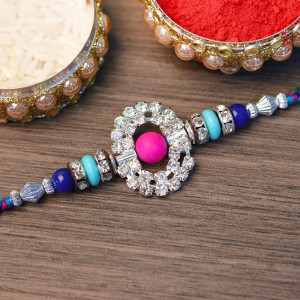 Crafted with unique American diamonds of various colours, this is the best Rakhi for your sophisticated brother. The royal feel of the Rakhi makes it a keeper. The embellished stones keep the Rakhi sturdy and it is perfect as a bracelet too.
8. Kundan Rakhi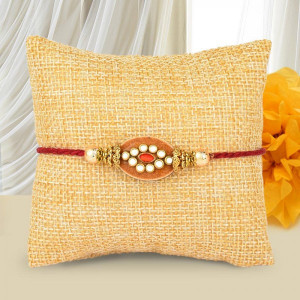 With colourful stones and beads that are crafted with a shiny base metal, Kundan Rakhi is made of several gemstones that lends it a shimmering look. This is the best Rakhi to tie around your brother's wrist if he is fashionable but keeps it subtle.
9. Pearl Rakhi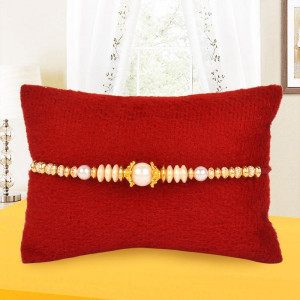 Pearl Rakhi is crafted with various pearl beads or a single pearl, depending on the design. It comes in varied patterns and with colourful pearls making it one of the finest and best Rakhis. It can come crafted as beads and pearls Rakhi, stone embellished pearl Rakhi and so forth.
10. Bracelet Rakhi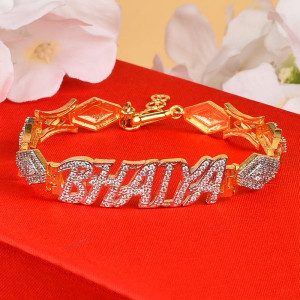 A bracelet Rakhi is as fancy and lavish as your choices for your brother. Bracelet Rakhis that are voguish and you can choose from the ample designs for your brother who has a unique style statement. They are gold plated, silver plated or come with the leather strap too.
11. Designer Rakhi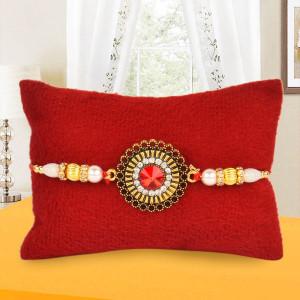 This best Rakhi type is as beautiful as your bond of siblinghood. Crafted and embellished with stones, pearls and gems, this is one piece is a mixture of the best of all and therefore, stands out from any other type.
12. Latkan Rakhi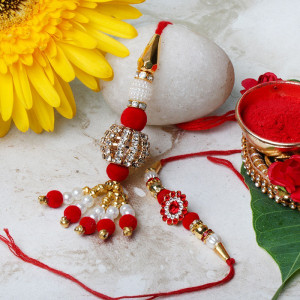 Latkan Rakhis or Lumba rakhis are meant for sister-in-law. While you tie the sacred Rakhi to your brother, mark the newly created bond with your sister in law by gifting her Latkan Rakhi. It serves the purpose of building trust and solidifying marriage, making her realize that she is a crucial part of the family
13. Couple Rakhi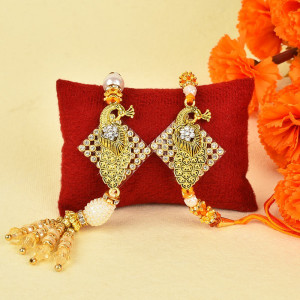 Couple Rakhi or set of Bhaiya Bhabhi Rakhi is consists of a set of 2 Rakhis, designed almost identically but with its own share of differences- one for Bhaiya and another for Bhabhi. You can easily opt for the matching intrinsic Rakhi set.
14. Musical Rakhi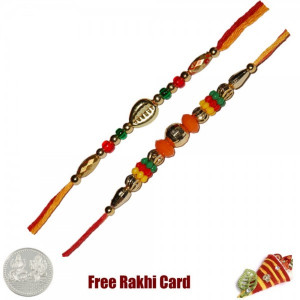 A musical rakhi is the most unique of all. When touched, it will play the music or a song. Quite innovative in the lot, this is definitely one of the best Rakhis your brother could have and would definitely cherish.
15. Spiritual Rakhi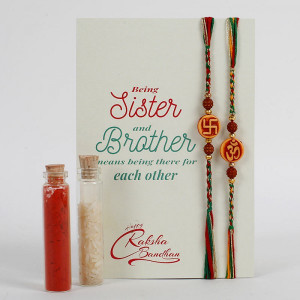 You can customize your rakhis with any spiritual sign, symbol, emblem or a depiction of any God or Goddess according to your choice and gift it to your brother, say a Buddha face Rakhi, Swastika Rakhi, Mauli Rakhi, blue evil eye Rakhi; all fall under the same category
Well, there are various types of Rakhi that you can gift your brother. However, all convey the same emotion of love, care and support. So, gift a stellar Rakhi to your brother and celebrate the eternal bond of siblinghood.