Finding the right gift for your loved ones should be an enjoyable experience. But, at times, it turns hectic. You have to trawl the shops and wander the streets to get the perfect gift, and most times, you end up with nothing.
To save you some efforts a, a suggestion here is to go for personalized gifts. Personalized gifts are a good way to make someone feel special and loved. Besides, they will charm your dear ones and remind them of you whenever they look at the gift.
If you are worried about getting a customized gift, online gifting sites are there to help you. Personalized gifts in India, through online gifting sites, are in demand. It might surprise you to know that they offer you an opportunity to 'Do-It-Yourself'.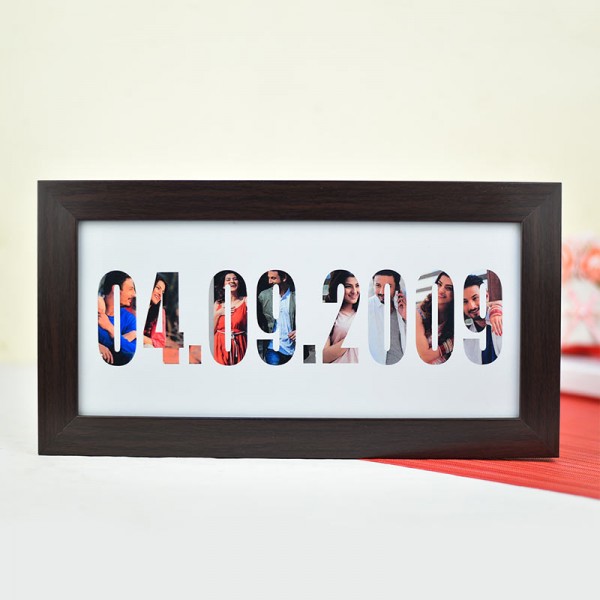 You can either go online to get a gift customized or can do it on your own. Here are some splendid gift ideas that you can use:
1. A Scrapbook of Memories
People love to recall some of the most memorable moments of their lives. So, why not take your loved one back to some of the unforgettable times? You can create a scrapbook of memories and gift your beloved on their special occasion. Let this scrapbook contain some of the photos from good old days. Add some pages with delightful stories from the past time. And, pen down some emotional as well as funny quotes. Look for some artistic ideas and create a scrapbook that will leave your dear ones speechless.
2. A Photo Collage
As mentioned previously, people love to recall some of the joyous and cheerful memories from the past. Photo collages are another way to make then walk down the memory lane. A photo collage made of the pictures chosen by you will show the efforts that you have put in creating this timeless gift. It will surely enchant your dear ones. A photo collage hung on the walls of their living room, well merged with their home décor, will give them a sense of your presence in their life.
3. A Hamper of Yummy Snacks
If your friend or a family member loves to munch, there can be no best gift than a bucket or a hamper of yummy snacks. This gift is for all occasions. You can add to this bucket some chocolates, cookies, a packet of chips, juices, candies, and cupcakes. If your loved one is slightly health cautious, you can replace all these junkies with a pack of roasted almonds, cashews, peanuts, digestive cookies, energy drinks, and baked chips. You can either create this hamper on your own or visit online gifting and pick among the several options displayed.
4. An Embossed Cushion
Cushions are trending gifts these days. They can be presented on birthdays, marriages anniversaries and even baby showers. You can get a cushion customized as per an occasion they will prove to be a pleasing gift. For example, if you are giving a cushion to your best friend on her birthday, you can get a picture of you and your best friend embossed on the cushion. And, if it is a baby shower, you can get a photo of a cute baby printed on it.
5. A Basket of Goodies
A basket of goodies works best for both men and women. Women love to collect trinkets, cosmetics, and home décor items. So, if you are buying a basket of goodies for female, it can made of cosmetics items by brands like Maybelline or contain some ethnic and antique jewelry or can be a combination of décor products like showpieces and wind chimes. For men, a goodie basket can contain men's fragrance and bath products or things like wallets, notepads, and pens.
Online gifting shops have eased our pain of finding the perfect gift for or friend and family member. You can get personalized gifts here and even send gifts online to our distant relatives.