A wedding anniversary is a very special event that one must celebrate with their life partner who stays with them in every up and down situation. Everyone should try to celebrate their anniversaries in an exciting manner to create some unforgettable memories for a lifetime. As anniversaries are considered as milestones in life, one must do unique and creative things to make this day more special for themselves and their partner.
This year, you can surprise your partner by planning something different and exciting. We all know that thinking about creative activities or something different is exciting, but it can be a difficult task for many.  Thus, you must first decide whether you want something adventurous or want a relaxing experience. You must also decide if you want to go outdoors to a new destination or stay at home or in the same town for celebrating your anniversary. Once you are clear with this, you can proceed towards planning other things.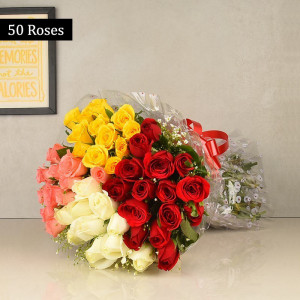 Here are some few creative ideas that can inspire couples to make their anniversary day special and most memorable:
1. Re-live the Past
You can woo your spouse by taking a day off from work for spending some good time together. To do something different, you can plan a date at the same place or venue where you had your first date. To avoid last moment hassles, you can make prior bookings. To make the date night more exciting, you can gift them a handmade card along with some flowers or you can just write a few lines for your partner by using your creative skills.
2. Plan for a Second Honeymoon
For celebrating this anniversary, you can plan for the second honeymoon. As you have spent a good time with your spouse, you must be well aware of the destination they want to visit. You can keep the entire honeymoon plan a secret and surprise them. You can buy some gifts for them that you can give them when you reach the honeymoon destination.
3. Plan a Surprise
If you don't generally cook, you can wake up early on the anniversary day and prepare breakfast for your wife. This will definitely surprise her. She will be overwhelmed to see you preparing food for her. You can wish her right after she wakes up with a beautiful flower bouquet. There are various online stores that are offering same-day flower delivery in Gurgaon, Delhi and NCR regions. You can opt for any of these as per your convenience. In case you are not good at cooking, you can order breakfast from any online website. This will make her feel special and loved for sure.
4. Dinner Date
You can plan a dinner date and watch a movie together to celebrate your anniversary. Or you can go on a long drive after the dinner date. As we stay busy most of the day, we hardly find enough time for each other. You should try to find time for your partner that day so that both of you can spend some quality time with each other. In case you want to avoid going out, you can plan a dinner date at home. Prepare food on your own or order it from outside. You can also cook the dinner together; this help in making your bond stronger and healthier.
5. Plan a Get-together Party
A wedding not only brings two individuals but two different families together. So, you can plan a family get-together to celebrate your wedding anniversary. As families rarely meet with each other nowadays, by celebrating your wedding anniversary with your families, you can get them also a good chance to see each other. This will not only make the relationship between the two families sweeter but will also help in developing a good understanding between you and your partner.
These are some creative ideas using which you can celebrate your anniversary this year in a different manner. Other than all these, you can plan for a wedding anniversary photography session. Hire a professional photographer. You can also give your wife a special beauty package. Or you can book a special spa or massage session for your husband.