A particular flower conveys a feeling and emotion and this is the very reason why different flowers are gifted to people on different occasions. Different types of flowers are known to symbolize a lot of things, such as love, friendship, happiness, etc. while some are known for their herbal qualities. You can easily find a beautiful bunch or arrangement of flowers to gift online and make a
flowers delivery to Bangalore,
Delhi, and other regions as per your choice. Here are certain occasions on which you can gift these respective flowers:
1. Wedding Anniversary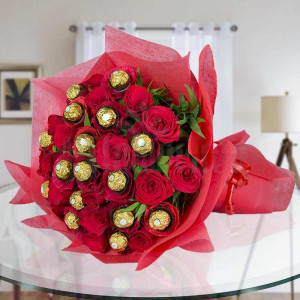 For selecting flowers for a wedding anniversary, you can gift the couple the flowers that are their favorite. However, if you do not know what their favorite flowers are, this rule might come handy- for a five year anniversary, you can go for daisies. For a ten-year anniversary, you can go for daffodils. A safe option can be gifting different colored roses to the couple. In the end, you will be sure of the fact that nothing will make the couple happier than these interesting ideas of flowers.
2. Birthday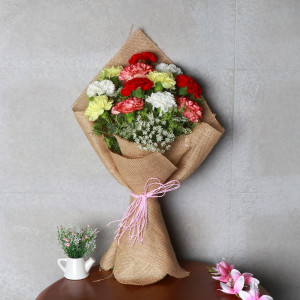 When you decide to gift flowers to your friend on a birthday, you should choose a flower that symbolizes happiness and friendship. Yellow flowers of any type will be ideal for such an occasion, such as roses, lilies, and tulips. If it is your partner's birthday, you can go for marigold, rose, or red carnations. You can also gift vivid, solid flowers, to your partner. Going for a mixed
flower bouquet
will serve as the best option in this case. Plus, gifting your partner red roses never runs out of style and you can always go for that.
3. Graduation Day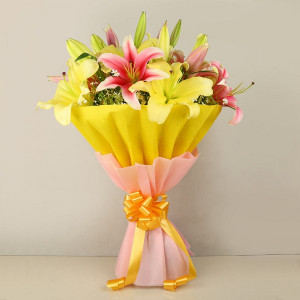 If you are visiting a close one on their Graduation Day, you can go for those flowers that have the same color scheme as the colors present in the graduation gown of the person. If this does not work out, you can gift lilies and roses having the color of the graduate's college or school.
4. On the Birth of a Baby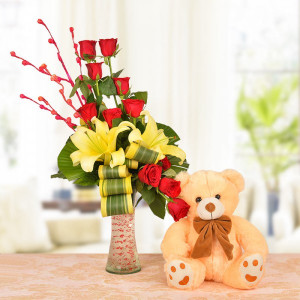 One of the best ways to celebrate the birth of a baby is to gift its parents a flower basket or bouquet. Congratulate the mother with a beautiful flower basket with colorful hues to celebrate the grand occasion. For instance, you can gift carnations to the parents of the baby as they are long-lasting, and symbolize good luck. Another great idea for gifting flowers to the parents of the newborn baby can be living plants. In case you are the father of the newborn baby, you can gift your wife a beautiful bouquet of roses to paint a smile on her face.
5. To wish 'Get Well Soon' to Someone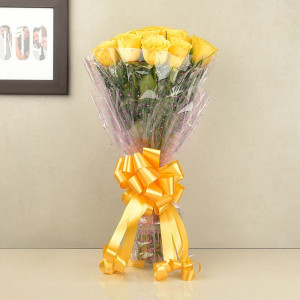 Always go for a basket that has the brightest of colors when you plan on giving flowers to someone to convey 'Get well soon'. You can also gift the person the flowers of their favorite color. If you still are unable to decide, you can gift yellow roses, sunflowers, or daisies. Plus, do not forget to leave a personal note for the person, wishing them good health. However, make sure you choose a small
arrangement of flowers
to keep things sober. Hence, you can always consider gifting these flowers to bring the much-needed happiness and warmth to the receiver of the flowers. Flowers convey a lot of feeling wrapped in one bunch or bouquet of
flowers
and are the best gifts to gift anybody on multiple occasions. Plus, sending flowers to someone has become so easy these days, with plenty of delivery option for sending flowers to Bangalore, Delhi and other regions available online.