"In the cookies of life, sisters are the chocolate chips." And why not! Having a sister as your sibling can make your life a lot happier and chirpier. This is because the bond shared between two sisters is unbreakable and we are sure that for her upcoming birthday, you would want to make your dear sister enjoy her day to the fullest. And to make that happen, you would have to put in some extra effort, but we assure you that it will all be worth it.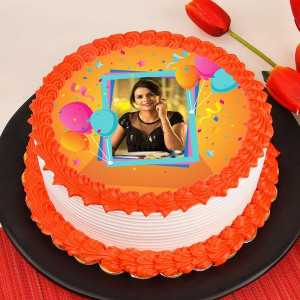 Following are some easy and fun ways to make your sister birthday a special one:
1. Give Her a Makeover
We are sure that your sister is already a diva, but on this special day, she definitely deserves something extra. So this birthday, give her a stunning makeover that will help her shine in her birthday party tonight. You can either hire a professional who can guide her with their makeup tricks/fashion hacks or you can also advise her to mix and match with the clothes she already owns. Your main goal should be to ensure that you retain her sense of style and also take it up a notch! With some of the styling tips and flawless makeup, your sis will be ready to turn heads at her birthday bash.
2. Go on a Shopping Spree
Another way to help your sister celebrate her birthday in the best way possible is by taking her on a shopping spree. Since she can choose the stuff she wants to buy, you would be able to present her something that she already likes. By the end of your shopping session, you would be a bit hungry, so it is better to grab some food off the local food joints or you can also go to a fancy restaurant and order her favourite cuisine. We are sure that this will make her day a lot more memorable. After all what else does a girl need other than good food and a shopping spree!
3. Binge-watch Your Favourite Series
To spend some quality time with your sister, you can plan a binge-watching session with some of her favourite movies and web-series. Since you are likely to lose track of time, it is better to prepare some snacks and soft drinks. You can also order some food and desserts online to enjoy this day to the fullest. If possible, you can also invite some of her friends to your house which will make it a lot more exciting. And to level up the celebrations, you should get a birthday cake for your dear sister. Now, ordering cakes is a lot easier owing to portals that offer free cake delivery in Indore, Mumbai, Delhi, etc.
4. Plan an All-Girls Trip
If it has been quite a while since you and your sister went on a trip together, you should grab this opportunity and plan a weekend getaway with her. You can invite all her girlfriends which will add up to the fun element. You must pack your camera as well to be sure that you capture some candid moments from this trip which you and your sister can cherish for a lifetime. Also, since it is a short trip, it is advised to pick a nearby city which you and your sister wanted to visit. And for an enhanced experience, it is better to plan your trip and 'spots to cover' beforehand.
5. Cook for Her
If you wish to celebrate this day indoors, there are a few things that can make your sister's birthday a lot more memorable. You can prepare her favourite meal for her that can help her satisfy her cravings. Or you can even experiment a little by preparing an exotic cuisine to help your sister explore some new options. And it does not matter if the food tastes as delicious as it should, because all that matters is the love that you have put in making this meal. Also, do not forget to get some flower and a birthday cake for your dear sister.
We hope that these easy and fun ways will help you make your sister's birthday a lot more memorable.