Kids tend to establish a stronger bond with their grandparents as compared to their parents. This is because forebears are the ones who have pampered them unconditionally and protected them with their parent's reprimands. And while a kid would have enjoyed each moment with his/her grandma and grandpa, it is now time to thank them for all the love and affection they have provided them with.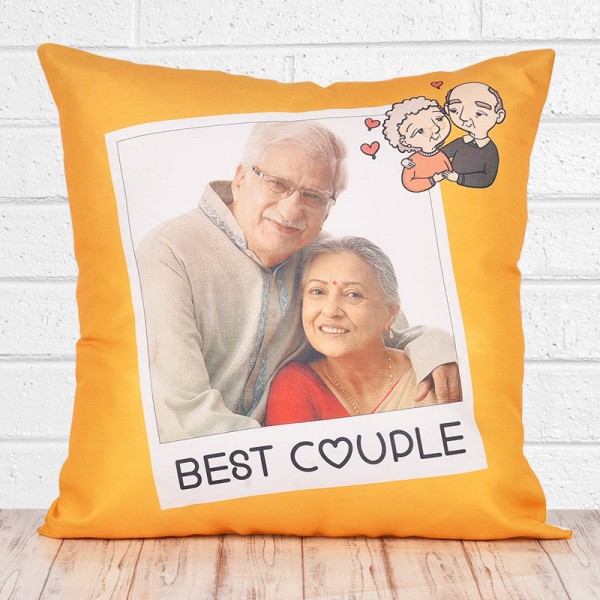 Following are some lovely gift combos that will help you convey your love, gratitude, and respect to your grandparents on Grandparents' Day:
1. Healthy Treats
We know that you care for your grandparents. And to ensure that your present not only brings a wide smile to their face but also helps them stay in the pink of their health, you should consider getting them a healthy treat combo. You can include some organic munchies, chocolates, sugar-free cupcakes/donuts, and fruit juices in your combo that will keep your grandparents in good shape. Also, if you are looking for
gifts for Grandparents' Day
, you can consider getting a sugar free cake that will level up the celebrations without impacting their blood sugar levels.
2. Bath Products
Your grandparents surely deserve a pamper session. And the best way to help them relax and rejuvenate is by gifting some gentle bath products. You gift hamper can include a sweet-smelling soap/body wash, a loofah, a nourishing shampoo & conditioner, body scrub, and moisturizing lotion. These products are all your grandparents need to have a relaxing bath that is bound to give their day a fresh start. Apart from this, you can also get some aroma products like diffusers, scented candles and essential oils that will offer a refreshing fragrance that will exhibit a sense of relaxation to your grandma and grandpa.
3. Framed Memories
There would a bunch of candid moments that you and your grandparents cherish. So, to bring all those memories back and make your grandparents can reminisce each moment, you can gift them a combo of personalized photo frames. Just with a glimpse of this thoughtful present, your grandparents will be able to recollect all those golden moments that they have spent with the people who are extremely special to them. You can also make a collage with some of your best family pictures or even get separate photo frames for each picture. No matter which option you consider, you will be able to bring a wide smile to your grandparents' face.
4. Good Reads
If your parents like to read in their leisure time, then a pile of some of the best-seller books is a great present for your grandparents. You can consider getting them some books related to mythology as these are one of the most preferred genres by the elderly. Also, since there are a lot of e-books available these days, you can also buy an online membership for your grandparents that will help them read any book they want with just a click. Nowadays, several e-readers are also available in the marketplace that aid in reading e-books. You can consider such presents for your grandparents and even help them operate these gadgets.
5. Stylish Accessories
There is no age for fashion. And if your grandparents are fond of trying out new styles, you can consider getting some stylish and fun accessories. You can dress up your grandparents in different ways and style them with funky accessories. You can consider a dainty pendant for your grandmother and a classy watch for your grandfather. You can add in other stylish and sophisticated pieces of accessories for your grandparents that will help them look their best at any given occasion. The idea is to make them feel special. More than the accessories gifted by you, the effort you will be putting will matter. And why not, nothing pleases grandparents more than seeing their grandchildren putting in efforts just to bring a smile on their face. We hope that these presents will help you express your truest emotions to your grandparents in the best manner and also that they will appreciate all the efforts that you have put in to curate such lovely gifts for your grandparents.