Birthdays call for celebration, especially, if it is the birthday of someone close to you. Your father is one of the most important figures in your life. Therefore, the birthday of your father calls for a grand celebration.
Working hard most of his life to keep his family fed and comfortable, a father is the biggest symbol of courage and selflessness. And while you cannot repay all his kindness and love towards you, you must definitely not shy away from expressing your love and gratitude towards him. Occasions such as birthdays serve as the perfect time to do the above. So, if you plan on making your father's birthday all special and exciting, here are a few ideas that you can consider:
1. Express your Gratitude through Flowers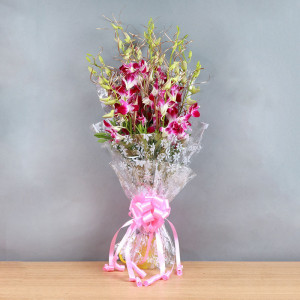 Yes, you read it right. Flowers for your daddy dearest! Gifting flowers is actually a pretty classic move.  And unlike what some think, you can gift flowers to anyone, be it a man or a woman. Each type of flower that you come across holds a special meaning. Flowers in the ancient times, in fact, were used to convey a person's emotions towards others. Some of your best options include lilies, that signify gratitude and orchids that stand for love and affection. You can order your choice of flower bunches and flower arrangements online and get them delivered to your father's doorstep.
2. Surprise Him with a Cake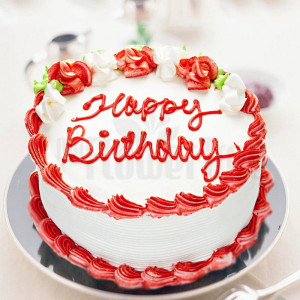 What's a birthday without a cake? We live in times when cakes are synonymous to birthdays. There is so much that you can do when it comes to birthday cake for your father. You can go with one of his favorites. However, if you are unsure what that is don't worry, there still is a lot that you can do. Online gift stores these days, offer a rich variety of scrumptious and exotic cakes for birthdays and other special occasions that you can look at. You will find a lot of good options to choose from among including regular cakes, premium cakes, theme cakes, heart-shaped cakes, etc.
3. Make Him feel Special through an Exclusive Hamper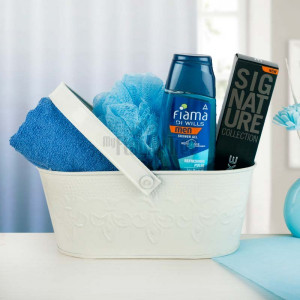 Everyone loves surprise gifts on their birthday, even your father. Thankfully when it comes to birthday gifts for your father, you have ample options to consider as well. Gift hampers make one of the best gifts for dads. You can get them a grooming kit, something that they will find really useful. Or if your daddy loves tea or coffee you can get him a hamper of the same. Similarly, there are chocolate hampers, accessory combos and so on that, you can check out to finalize your gift to your father.
4. Relieve Happy Moments through Personalized Gifts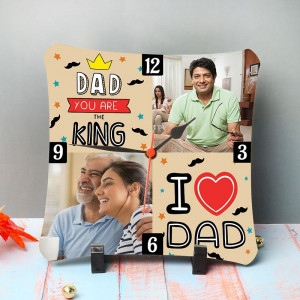 If you really want to make things interesting and exceptional this year on your father's birthday, personalized gifts can be your way to go. Allowing buyers to customize gifts of their own accord, this special gift option has been winning hearts all across. Personalized gifts are very versatile and they are warm. There's a long list of items that you can choose from among, beginning from personalized coffee mugs, photo frames, photo lamps to cushions. You can even get an adorable photo of your father printed on a birthday cake if you like.
5. Get Him a Gift of the Green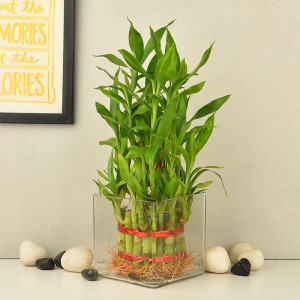 Gifting plants to people on different occasions is also trending these days. Plants not only bring about the healthy surrounding but are also great mood enhancers. They purify the air and make a space warm and homely. And with pollution and global warming growing rapidly, what better than a lush, green plant for your daddy, to keep by his side. You can either go with an aesthetic plant like Jade or Bamboo shoots or something herbal like Tulsi or Mint.
No matter what you decide, one thing that you must bear in mind is that it is the sentiment that actually matters.