The sight of lush green leaves is always pleasant. It relaxes us and boosts our mental strength. Few moments amid a green belt in the vicinity of your home brings health benefits and peace of mind and this is the major reason most of us eagerly wait to take our morning and evening walks.
Going for a daily walk is good for health, but you don't have to stay back and long for them to be an onlooker of ever-flourishing and ever-beautiful flora. You can create your own garden at your home by bringing some attractive and blossoming indoor plants. Here are some indoor plants ideas for you if you are planning to have a garden of your own.
1. Money Plant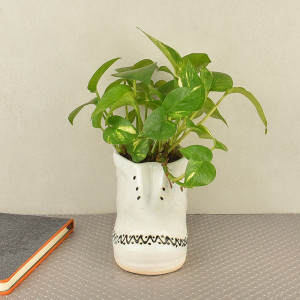 Most people keep this plant at home thinking that it will create a harmonious environment and bring prosperity, which true as per Fang Sui. However, this plant is rather important to have for its quality of keeping the air fresh and germ-free. Money plant is easy to find as these are popular indoor plants. You can even buy these indoor plants online.
2. Bamboo Plant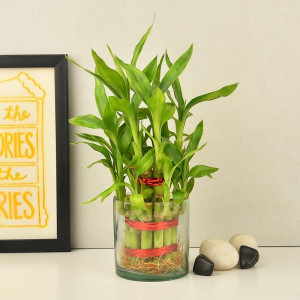 People, who follow Fang Sui, believe bamboo plant to be a good luck plant. They place them in their homes on the window shelves, under indirect sunlight with a conception that it will fill their house with positive energy. The bamboo plant can be grown to be in the soil if you are keeping it in your garden and in water if you are placing it as a home décor item on your center table.
3. Sedum Plants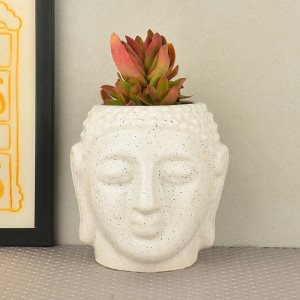 Among the plants kept as home décor items, Sedum plants are a significantly famous species. They have the ability to sustain in extreme weather conditions and stay green throughout the year. Basically, they are a low maintenance plant. Besides being low maintenance, Sedum has medicinal qualities. They are used to cure rashes, ulcers, pimples, corns and even stomach disorders.
4. Jade Plant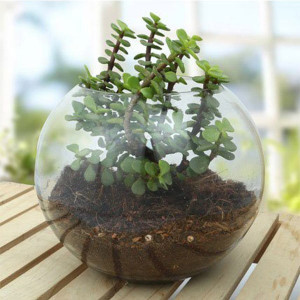 Jade plant, like money plant, is associated with wealth and prosperity. Its round green leaves are a symbol of constant growth and hence, these plants are thought to be a good luck charm. If you are bringing the jade plant in your home, make sure that you know that it is either placed near the entry gate or in the southwest corner of your home.
5. Bonsai Plant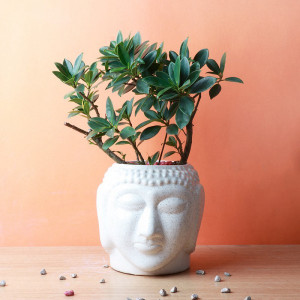 Bonsai Plants are beautiful plants. They attract attention for their shiny green leaves. But keeping a bonsai is not as easy as keeping any of the above-mentioned plants. They require care and attention as they believed to bring about a stress-free and positive environment only if they are nurtured and pampered like a kid. If they are wholeheartedly taken care of, they will breed peace of mind and refreshing living conditions.
Now, that you are aware the kind plants you can place indoor, you must be thinking of getting one for your home. No need to find a nursery near your home. Just buy an indoor plant online.