Gifts help us express our love and gratitude towards our dear ones. Even the smallest gift can bring beaming smile on your beloved's face if given with unmatched love and affection. In fact, gifts are the token of your endearment. They happen to be the reflection of the sentiments you possess for people you adore in your life and must be chosen with utmost care. You can surely get your friend or family member something from their wish list. But the best way to impress them will be getting a gift customized gift for them.
Personalized gifts
will always remain an awe-inspiring and special gifting option.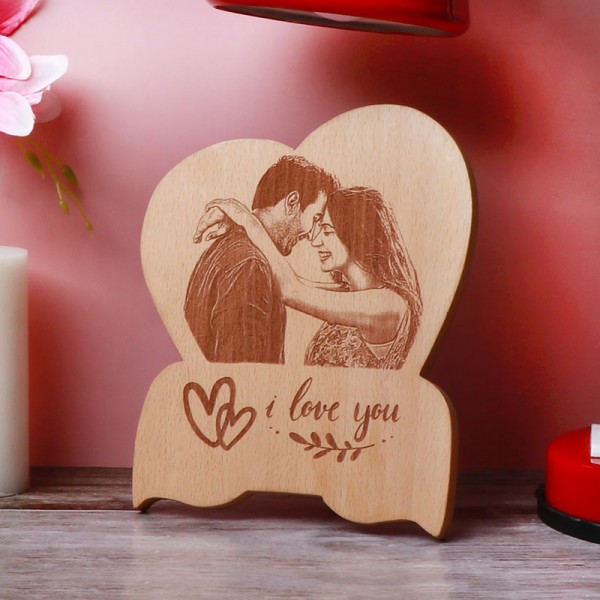 If you want to know why here are five reasons to curb your curiosity.
1. Unique and Distinguished
Getting a gift customized turns your gift unique and one-of-a-kind. They are altogether different from the regular gifts being sold at a gift shop. They are the specimen of your creativity and experimentation and therefore, supposed to be exclusive and distinguished. Some of the options, if you are planning to get a gift customized, can be a photo frame, cushion, rotating lamp, and mug.
2. Unforgettable and Memorable
Personalized gifts are memorable and special. They never stop reminding your loved ones how much you adore them. Presents as a
customized photo frame
kept on the side-table of their room, a coffee mug, and a cushion will make them walk down the memory lane and remind them of the cheer and joy experienced by them on the day when they were presented with the gift. In case you want to gift something, a bit lavish you can get a piece of jewelry designed by a jeweler.
3. A Gift for Every Occasion
Be it any occasion, getting a gift customized is always the best idea. If you want to buy a friend a wedding gift, get an antique photo frame fitted with his/her picture with the better half. In case you are looking for a birthday gift to get his/her favorite cake with her/her most beautiful picture fixed on top of the cake.
4. A Gift for Everyone
Gifts convey your emotions, be it for your better half or your best friend, or a teenage nephew. They are for all age groups. And, when it comes to customizing them, you can create a beautiful package for a month-old beautiful baby, a teenager, someone in his/her 30s and even for a veteran.
5. Strengthens Bonding
When you get a gift customized for your near and dear ones, they become a reflection of your true emotions. They let the other side know how much they mean to you and cements your bond of love with him/her. Personalized gifts magnify the intensity within your relationship and bind you with your beloved ones for a lifetime. Getting a gift customized is an exciting way to impress someone, but it can turn out to be tricky at times. So, if you are finding it challenging to personalize a gift you can take the help of online gifting sites. They display a multitude of gifting options you can choose from.