A big and lavish birthday surprise is a sure-fire way to make sure any birthday celebration becomes one to be remembered for a long time to come. When it is your husband's birthday it is understandable that you can feel a little overwhelmed with the excitement. Of course, as your husband, you already have a lot of ideas, wanting to do so much and then everything gets muddled when the right hour strikes.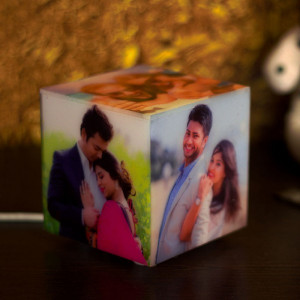 Find here 5 romantic ways to surprise your husband with birthday gift ideas that are sure to leave your husband impressed!
Gifts for your Husband
When it comes to choosing the most ideal, perfect gift for your husband on his birthday, it only makes sense for you to give him a personal and thoughtful gift, something that will be communicated and understandable between you two. Most men aren't used to receiving love notes or special surprises from their wives, hence receiving a surprise from you on his special day will be an extraordinary experience for him. So, pack up, get creative and following the ideas about to be revealed, romantically surprise your husband on his birthday!
5 Romantic ways to Surprise your Husband on his Birthday
Been married to this man 15-20 years with teenaged kids in college and you think your days to be romantic with your husband are over? Well, wait a moment. Romantic isn't all about candlelight dinners, birthday roses, and wine, but yes, that will come to make it perfect, when you and your husband have fared through your marriage and proudly own a family, romantic ideas like that must seem like a distant dream echoed from your past. Follow our ideas—
1. Surprise him with a Trip to a Romantic Holiday Destination
Surprise your husband with tickets to a couple-trip to a romantic holiday destination, maybe a nearby hill station or an exotic tropical beach paradise. He will be exhilarated about this holiday that will not only give him a break from the strain of daily life but will also let him spend some quality time with his queen.
2. Take Him out on a Date Night
This is a very special idea, that comes straight out from how we feel for married couples who don't get to share their thoughts and feelings with each other as often as they need to, being surrounded by their kids and family members all the time. Go out for a date night to a choice fine dining restaurant or the movies, maybe, or an adventure park or a long drive. You're both the masters of the house so when you return home won't be an issue anymore unlike your dating days. While on the date, be your best self, the headstrong and beautiful woman that reeled him in for life.
3. Give Him a Musical Surprise
If your husband loves music, give him a musical surprise. Buy tickets for a music show, or if you are good at singing, organize a show at home itself. Fill your room with soft, fragrant birthday roses, amidst which leave space for a little dance floor, so it feels like it's high school homecoming again and you both dance to your favorite numbers. He will appreciate and love the surprise.
4. Leave a Trail of Fragrance
This lovely gift idea works best when you make sure there is no one other than you in the house when he arrives home after work. Spray his favorite perfume in the living room along the hallway leading up to the bedroom and the wardrobe, where you've hidden the birthday gifts for your husband. He will surely recognize the scent and follow this trail to reach you and your wonderful surprise!
5. Make a Collage of Old Pictures
Collect all the pictures of important events in your life, such as your first date, proposal date, wedding, the birth of your first child, maybe and make a collage of all the pictures. Show him how much you love and care for him.
Apart from these ideas, you get the option to go traditional or creative about your birthday gifts for your husband. Now, get great deals on birthday gifts, roses, and cakes for your husband's birthday from online gift shops and bakeries.