An individual spends most of their day at their workplace, which makes it extremely important for them to bond with each other. And office parties are a great way to break the ice and ensure that each employee is able to get to know one another. But since annual or quarterly office parties might seem as an obligation to the employees, there are only a few employees who would like to participate actively in this event. Thus, to ensure that each employee attends the next office party voluntarily, here are some tips that can make office parties fun and exciting:
1. Have a Theme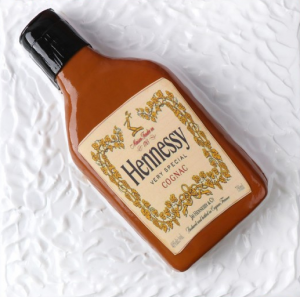 Having a theme for your office party would help each employee to connect better with the whole idea of the event. If this office party is only meant to introduce the new employees, you would want the theme to involve something that makes the employees their unique selves. And if this office party is meant to celebrate last year's success, then you can have a personalized cake that for instance says "50% increase in the ROI" or "Awarded as one of the Best Workplaces in the City." You can easily order a cake and get free delivery in Delhi NCR. This will help the employees know more about the success of the organisation and celebrate this event wholeheartedly.
2. Celebrate each Employee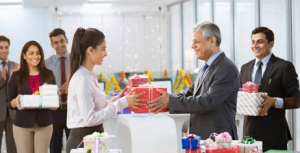 The ultimate goal can only be achieved if the employees of the organization are dedicated towards their work. And to recognize their efforts and appreciate them for the same, an office party should celebrate each employee's contribution towards the end goal of the company. Each employee who has performed exceptionally well must be awarded which will motivate them to do even better in the future. You can also have some cupcakes or a mini cake for each employee as a memento. All you need to do is to avail the free delivery option of your cake in Gurgaon, Delhi or Noida.
3. Have Stress-Relieving Activities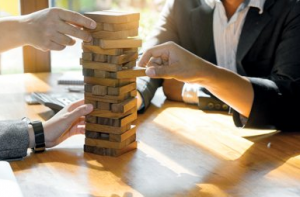 The usual work can increase the stress in the workplace which can cause frustration and even misunderstandings between the employees. Thus, the management should organize an office party in a way that can relieve the stress of the employees and help them improve their focus towards their job. For this, an office party can include some fun games like Treasure Hunt, Musical Chairs, Tug-of-War, and more. Also, do not forget to have some exciting prizes for the winners which will make it a lot more fun!
4. Have a Photo Booth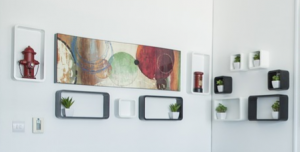 Photos are one of the best ways to bring life to any event. And by having some photo booths will help the employees click some selfies and even make some new friends. The management can also organize for some props like huge sunglasses & hats, signs & symbols, fake moustaches, and wigs. That will add a bit of quirkiness to this event. While these pictures are a great way to bring each employee a little closer, it will also ensure that the organization has a bunch of pictures that they can get printed for their annual magazine or even publish them to social media sites which can portray the amazing work culture of the organization and eventually attract potential employees.
5. Host a Talent Show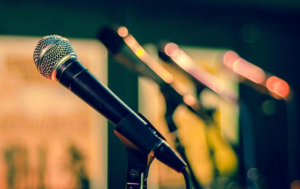 An organization houses a diverse range of individuals. And while each employee has their own roles and responsibilities to fulfill in the organization, they might also have some hobbies or hidden talents that make them stand out of the crowd. So to ensure that each employee can showcase their true self at this event, the management can organize a talent show where each employee will get a chance to display their singing, dancing, writing, acting skills, and much more. While this will make the entire event a lot more fun, the employees will also know more about each other's hidden talents that can help them start a conversation and break the ice.
Office parties play a major role in building strong relationships amongst employees. Thus, involving some fun activities can make office parties a lot more productive for the employees as well as the organization.