When searching for gift ideas for your sister's wedding anniversary, consider a gift that is not only unique but something that the couple could benefit from. You can start looking for gifts by thinking of possible items that they might have mentioned that they need or want. It's very important that you consider the likes and dislikes of your sister and your brother-in-law. After all, it is going to be their big day.
Making a list of things such as the types of categories will most likely help you pick out a gift that pleases them as a couple. Although buying anniversary gifts for sisters can be extremely tricky and time-consuming.
To help you out with the process, here's a list of 5 unique wedding anniversary gifts for your sister:
1. Buy Her a Silver Spoon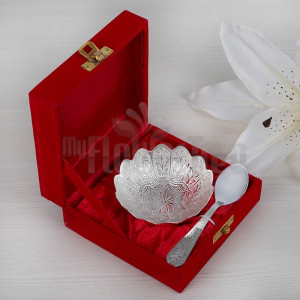 Gifting your sister with a silver spoon is a very warm and sweet gesture.  Presenting the silver spoon has been a traditional form of celebrating a couple's bond and wishes them a long life of full of love and happiness. This gift will definitely make you and your sister emotional on her anniversary day (word of advice, let your emotions flow out; your sister feel appreciate it more than you know).
2. The "His And Hers" Gifts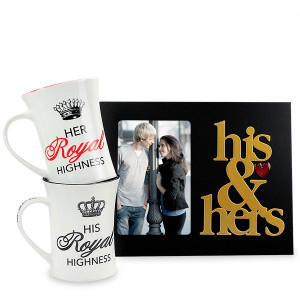 Look for his and hers gifts; from matching sports jerseys to coffee mugs, couple gifts are abundantly available in almost every outlet. You could also get creative, for example: if your sister and brother-in-law are sports fans, consider ordering specialty jerseys with their initials (or last name) on the back of the jersey. Towels are also another popular his and hers gift as you can purchase matching towels with your family member's initials on them; which helps in telling apart their towels after use.
3. Unique Necklace Set for Sister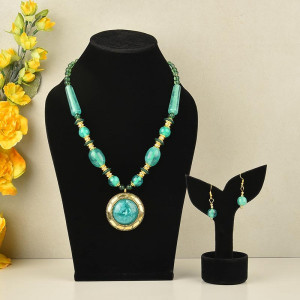 Necklaces are absolutely loved by ladies and unique stone studded necklace designs are the ones that many women typically fancy. If you who want to gift your sister her 1st-anniversary gift; surprising her with a unique necklace will definitely make her feel elated. You could couple that with something like a wooden jewelry box. Gifting a necklace set is amazing, but presenting it with a hand-carved wooden jewel box is just so much better! Also, note that a jewel box with multiple cabinets is the way to go.
4. Gifts for the "Mr. and Mrs."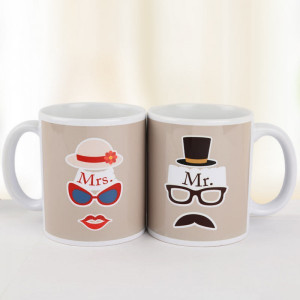 Similar to that of 'his and hers', 'Mr. and Mrs.' married couple gifts come in almost every style or object that you can imagine. These gifts are often knick-knacks that are useful around the house such as coasters, bathrobes, etc. You can also find these in the form of wall hangings that commemorate the date that the marriage took place. You can find a variety of these anniversary gifts online. Your sister and her husband will love a gift that reminds them of their lifelong pact to each other, every time they see it or use it.
5. Rekindle Old Memories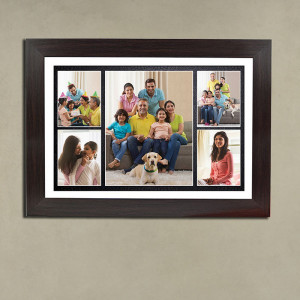 Now that the theme is uniqueness, what could be more unique than the personal individualistic memories of your sister and brother-in-law? Think back to when your sister and her husband were dating and purchase a gift that brings back memories from that time. For example, if they had a favorite weekend getaway story, you could try to recreate that weekend by making them reservations at the same places that they visited during that trip. You could also rekindle a lot of beautiful memories by creating a gift basket that has some of their mutually favorite items. These could include concert tickets, a copy of a movie that they went to and enjoyed together, their first date and similar nostalgic experiences.
Anniversary gifts are always something special and when the lady from the house gets a surprise anniversary gift form her siblings, the feeling is ecstatic. Keep the above suggestions in mind when gifting your sister her anniversary present.