We often tend to overlook the love and warmth our mother has provided us with. While we would all realize the kind of discomfort she has gone through in order to bring a smile on our face, we hardly ever appreciate her for her efforts. And after all this, the least she deserves is some love and respect from you. While you would want to bring the entire world to her feet, we have a better alternative that will help you convey your emotions to your mom in an effortless manner. Here are 5 vibrant and colorful bouquet ideas that will bring a wide smile to your mother's face:
1. A Basket of Fresh Flowers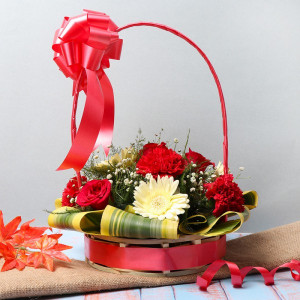 The best way to present a bunch of freshly picked flowers is by arranging them in a beautifully decorated basket. You can either fill the basket with just the flower that your mom prefers the most or you can also pick an assortment of different flowers with a variety of color options. This might seem as a small gesture, but we assure you that your mom will have a huge smile on her face when you hand out this beautiful bouquet to her.
2. Flowers in a Vase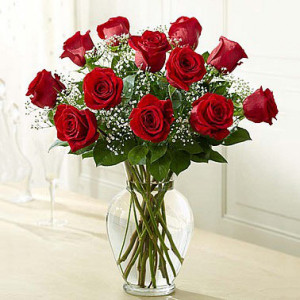 Presenting flowers in a glass vase is an equally great option. This is because glass vase gives a much premium look that can earn you some brownie points. Also, since a glass vase can be used for various purposes, your mom will be delighted to have this as her present. Moreover, this will also give you an opportunity to bring her flowers more often in order to fill that empty vase.
3. Heart-shaped Bouquet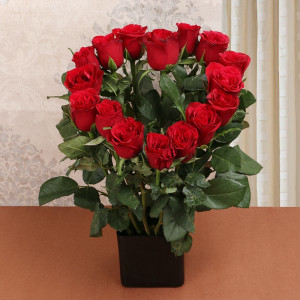 We all know that heart symbolizes love, and what could be a better way to express your love to your mom other than presenting her a heart-shaped bouquet. This is a present is bound to bring a wide smile on your mother's face. With a heart-shaped bouquet, you will be able to express your love and affection her in an effortless manner. You can also order some chocolates online to make it into a complete combo.
4. Multi-tier Flower Arrangement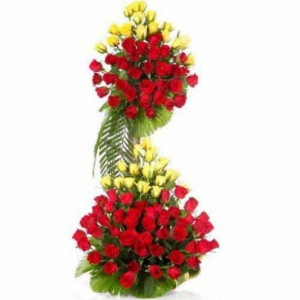 Your mother deserves nothing but the best and to ensure that you present your mom with something that is as magnificent as she is, is by presenting a multi-tier bouquet. This would be the best way to surprise her and add joy to her day. You can also decorate this bouquet with ribbons, sparkles, quirky papers or cellophane sheets to make this into a much eye-pleasing present.
5. Chocolate Bouquet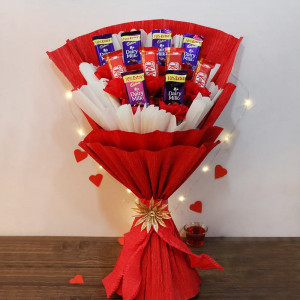 We are sure that your mom would love chocolates and if you wish to satisfy her sugar cravings, you can present her a chocolate bouquet. While this would be a great way to present flowers to her, it will also add some flavor to her day.
We hope that these flower arrangement ideas will help you pick a bouquet that will tickle the fancy of your mom.