Even though it comes every year, birthday is among the most special occasions in a person's life. Despite what some people might feel, birthdays are not reminders of the fact that you are aging. Birthdays, in fact, are the celebration of you as an individual. A birthday is meant to honor all the experiences you have had so far, and this means everything that went into making you, the person that you are today.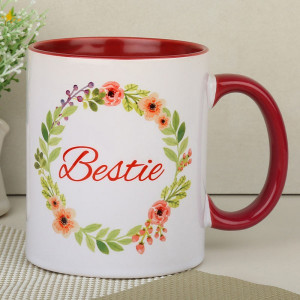 The birthday of your close friend is, therefore, the perfect occasion for you, to express how happy and thankful you are to have them in your life. This is the time to make them feel a little more special than you usually do.
1. Did you forget that it is your Bestie's Birthday?
We live in times when there is a lot to do and achieve, and not enough time to accommodate it all. This being said, it is often possible for you to forget an appointment or even your special friend's birthday, for that matter. So what do you do if you haven't planned out anything special for your best friend, on their birthday? You cannot obviously let things pass and chances are neither will friends.
First of all, don't panic!
Just because you forgot that it was your friend's birthday until the last moment, does not mean that you don't care for them. Also, it's not too late, and there is a lot that you can still manage, thanks to the ever-so-helpful, one-stop online gifting stores.
Thankfully with the passage of time businesses are getting smarter and more customer-focused too. Nowadays, all you need is a list of items and an idea of how to go about party planning, to arrange a last-minute birthday party. You can leave the part of fetching you really cool and top quality party stuff to these online stores.
2. The Last Minute Birthday Bash for your Bestie
So to actually throw your best friend a last-minute birthday party, you first need to consider a few important aspects that make any birthday great. Included among these aspects are surprises, birthday cake, lots of love and some gifts if possible. You don't have to involve too many people or any people at all if you don't want to.
3. Surprise them with Some Flowers
Clichéd though it may seem, sending birthday flowers to people is a classic move and deemed special for a reason. If you have never done this before, your friend is definitely in for a surprise, as they may not expect it. Flowers, as they say, bring in a feel of gaiety and exclusivity. Besides, a bunch of fragrant, beautiful and well-arranged flowers is an instant mood-lifter. You can search for gifting and flower delivery websites for whatever bunches and arrangements you prefer and get them delivered to your friend's doorstep.
4. Don't Forget the much-needed Birthday Cake
You cannot plan a birthday party without a birthday cake, hence this inclusion. Thankfully the process of finding a top-quality and delicious birthday cake has been cut short by gifting website. You can now go on to these websites and select a cake based on flavor, occasion, design, theme or budget. You can find everything thing from the good old black-forest or cheesecake to fancy designer cakes online. And guess what you can get them delivered the same day too.
5. What about something personalized for Gifts?
Finally, if you want to take this Razz Ma Taz a notch higher, you can look at birthday gifts online. While there are a rich variety of things that you can select from, personalized gifts are something that you can actually consider. They are cool, interesting and most importantly customized. There also are a wide variety of personalized gifts online for the birthday that you can choose from among beginning from bottle lamps, cushions, and coffee mugs to photo tablets.
In the end, don't forget to express your gratitude and love to them!