Birthday is just another way of celebrating another year of life! It is one of the best occasions you can spend by embracing life and acknowledging the passage of time. Being able to commemorate your beloved's birthday and celebrate an older, better, and wiser version of them is surely a blessing. And while you would have already planned out on how to surprise your lady love, you would also need an exquisite present that will make this day a lot more special and bring a wide smile on the face of your girlfriend. And even if your girl says that she already has everything, there are still some things that you can get her on her birthday. After all, one can always have all the love and happiness, and it's still not enough!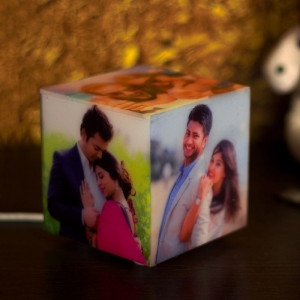 So to help you with your treasure hunt, here are some birthday gift options that you can consider:
1. A Bouquet of Fresh Flowers with a Birthday Song
Your lady love might have everything, but a bouquet of freshly picked flowers will surely brighten up her day and bring a smile on her face. Although you might already know her favorite flowers, we suggest that you a bouquet of red roses, as there is no better way to express your romantic feelings towards your beloved other than a bunch of red roses. You can also get a heart-shaped bouquet that will help you speak your heart out and level up the merriments of this day.
While ordering this present online, you can also opt for a guitarist who will show up at the given location and play a birthday or a romantic song for your girlfriend. Now that is one way to convey your emotions and greet your lady love in the most romantic ways.
2. A Romantic Evening
Your girlfriend would definitely love to spend some alone time with you. And this birthday, you can gift her your time. So this birthday, make sure that this evening is just perfect. For this, you can book a table at a favorite restaurant or even make her explore some of your favorite food joints or cuisines. You may also plan a dinner date at your own house as you can personalize all the details according to her preference. You can arrange a candle-light dinner and put on some soft and soothing music that will set a romantic vibe.
3. A Present to Celebrate Your Love
Not all presents need to be materialistic and thus, a present that signifies your love is all that your girlfriend needs on this day. So, if you wish to embrace your love and affection for your lady love, you can get a personalized birthday gift for your girlfriend that will remind you and your beloved of how much you adore each other. When it comes to customized gifts, you can choose from a wide range like cushions, coffee mugs, photo frames, and even cakes. And no matter which presents you choose, it is bound to make this day a lot more special and memorable.
4. A Weekend Getaway
If you can manage to get a weekend getaway and celebrate your beloved's birthday for more than just a day, you should plan a road trip to a nearby city and explore some new places, food and spend leisure time with your loved one. This short holiday will help you get a break from the hustle bustle of the city life and your hectic schedule. This will also give you an opportunity to come closer and understand each other better.
5. A Saccharine Gift Combo
If your girlfriend has a sweet tooth, one of the best presents can be a combo full of sweets, chocolates, cupcakes, and donuts. While all these are a great pick, cutting a birthday cake is one of the best ways to celebrate this day. And since having a birthday cake on a birthday is almost an obligation, it will be a perfect present for your lady love.
6. A New Beginning  
Even when your girl has everything, there is one thing that she might still want deep inside. That's a promise of a lifetime. This, birthday you can surprise your lady love by asking her to be your soulmate and spend her life with you. For this, you can pick a piece of jewelry, preferably a ring that will be a testimony of this new beginning.
Although no present will be able to convey your feelings perfectly, we hope that these ones will be able to bring you two much closer to each other.