Raksha Bandhan is the most special and auspicious Hindu festival celebrated to honor the relationship between brother and sister. It is celebrated over the 6000 years ago where the sisters around the globe are praying for their brother's well being. Both are spending their valuable time to buy the best and memorable gifts to surprise each other on this special occasion. The rakhi festival is celebrated not only by the small and younger age grouped people. It is quite common and special for all brother and sister relationships. No matter whether your sister got engaged or married, the love and concern between the brother and sister never gets changed.
In Fact, sending
rakhi gifts for married sisters
will show your true love and affection towards her that makes her feel so special and happy. So, don't forget to greet your sister even if she is located far away from you. Here are the lists of most attractive
Raksha Bandhan gifts for sister.
1. Heart – Touching Personalized Gifts
Want to show your unconditional love and affection towards your married sister? Then the personalized gifts are a perfect choice to convey your heart-melting wishes and greetings as well. When it comes to eCommerce portals, there are extensive collections of personalized gifts that have been arranged for you. You would choose one of the best and effective to make her surprised and let her understand your true feelings and concerns. Instead of sending your wishes with usual gift items, try something new such as personalized cushion, photo frames with your best memorable moments, beautiful and attractive mugs, and more to emphasize her.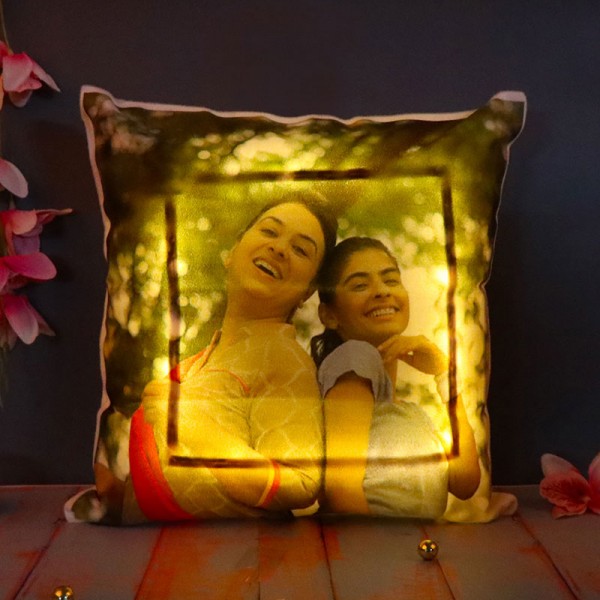 2. Send Scrumptious Cake
The celebrations are incomplete without having a flavorful and luscious cake. You might have plenty of
rakhi gift ideas for sisters,
but the cake is something beyond that. The lip-smacking cream and attractive decoration will make this day more special and memorable in her life. Distance is not a matter to express true love and care. You would make use of the online cake delivery option and send any of her favorite and scrumptious cake to her address. It might be a quite surprise for her and she never expects such an amazing greeting from you. The cakes are usual but it can be done more effectively via online services. It also has an option of midnight delivery that lets your sister feel amazed and surprised on the day of the rakhi celebration.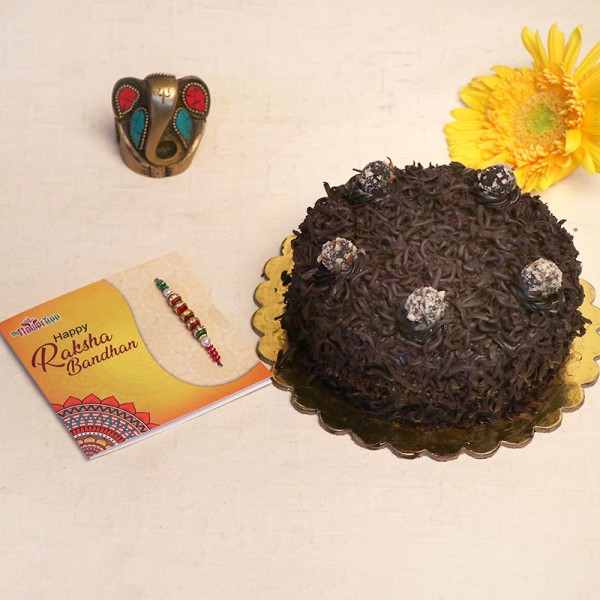 3. Amaze Her With Attractive Jewel
Jewels are something different and unique option that makes the Raksha Bandhan festival memorable for her. The sisters really care and affection for their brothers that you cannot get from any other relationship. So, you should make her happy and surprised on this special occasion just by sending a piece of jewelry. The online portals are engaged with numerous collections of jewelry that are beyond your expectations. You just need to explore the available designs and pinpoint the one that is attractive and gorgeous to amaze your sister.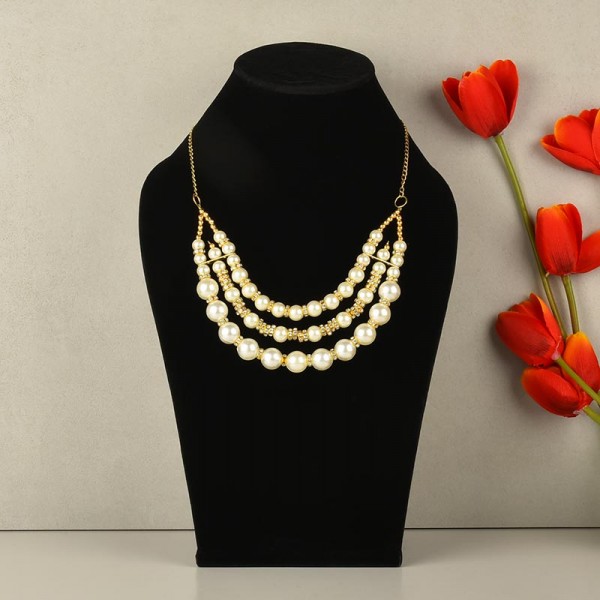 4. Prepare Heart-Melting Greeting Card
Wish to make your sister feel surprised with
rakhi return gifts for sister?
A greeting card is one of the best options that you need to consider in that case. The words engraved on the cards are undeniable which really makes her feeling amazed. The technology gets improved and there are a plethora of gifts that have been displayed at the online portals today but no one beat the words of a greeting card. Make use of this traditional and graceful way to surprise your married sister who is located far away from you.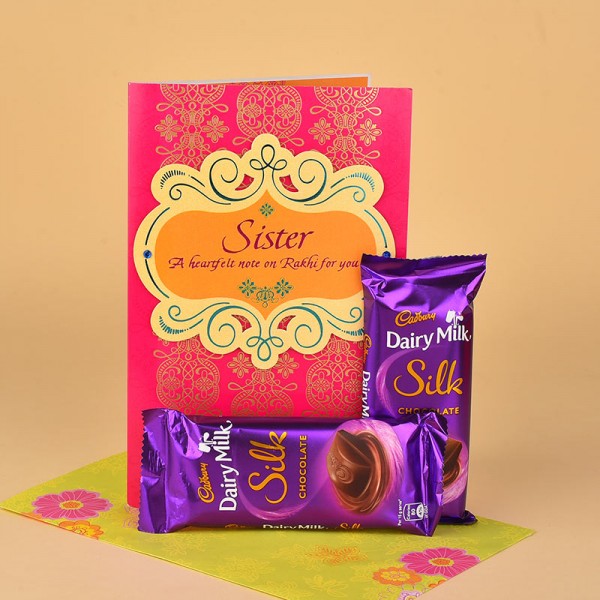 5. Make The Memories With Photo Frames
The photo frames are really an awesome way to convey your Raksha Bandhan greetings. Usually, the brother and sisters have lots and lots of beautiful memories and lovable moments in their life that make them feel special and amazed while thinking. Why don't you make that day as memories via the photo frames? Damn sure, your sister will feel surprised and stunned while receiving such beautiful and memorable gifts on her hands. It will recollect the days when both are spent together in childhood.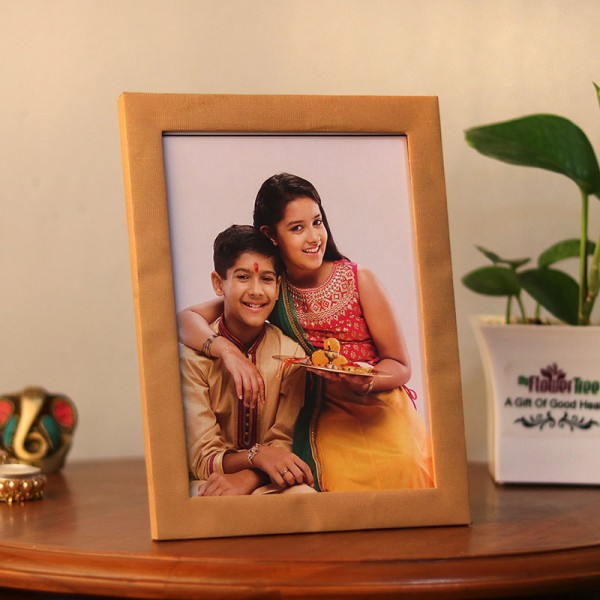 6. Wish Her With Amazing Flower Bouquet
Sending the Raksha Bandhan greetings with a gorgeous flower bouquet is such an awesome idea to surprise your sister. The collections of rare species of flowers are displayed in an eye-catchy manner that makes this special occasion even more colorful. The florist can decorate the flowers in an attractive manner to impress your loved one on this special occasion. The celebrations are dull, without having beautiful and mesmerizing flowers.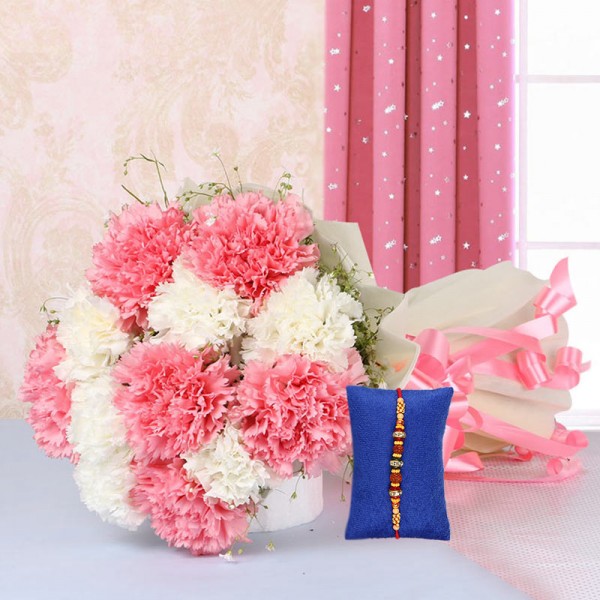 Wrapping Up!
Looking for a platform to buy an amazing and memorable rakhi gift for your sister? Get into the MyFlowerTree platform where the lists of various kinds of rakhi gifts have been displayed under a single roof. The portals are also engaged with numerous
rakhi gifts for brother
that satisfies the needs and imaginations of the individuals. The gifts varieties displayed at this portal are creative and attractive that surely helps you to amaze your pretty sister on this rakhi festival.