Putting an end to the celebrations of Navratri and Durga Puja, the wait for Karwa Chauth has already begun in almost all parts of India. This auspicious festival is celebrated mainly by the people Hindu religion in North India. On this day, married women observe a day-long fast from dawn to dusk. They consume a pre-dawn meal known as "sargi" and drink or eat again after performing Karwa Chauth rituals in the evening. According to the Hindu lunisolar calendar, the festival is observed on the fourth day after the full moon in the month of Kartik.
On this day, married women from all over the country worship Lord Shiva and Goddess Parvati and ray for the health and longevity of their husbands. The jewels, Mehdi, and ethnic attire worn by women on this day signify good luck and prosperity. A good meal is an integral part of every festival. Eating sargi before sunrise is a part of a tradition in a few communities in North India, at the festival on Karva Chauth.
Foods you should include in your Karwa Chauth sargi
There is no start and end to the rites and rituals performed by married women. Many traditional rituals are waiting for her since the day she achieves this "married "status. Karwa Chauth is one such festival celebrated by the people of North India with great zeal and enthusiasm. With time, the rituals and rites of Karwa Chauth have become a very romantic affair. But, if it is the first time you are celebrating the festival, you should know these Karwa Chauth food items recipe to put a great start to the celebration.
Sargi
Sargi is the essential pre-dawn meal that all married women eat before beginning their fast. The whole thali consists of nutritious food that keeps them active for the whole day. On the day of Karwa Chauth, women wake up around 3-4 in the morning to prepare their meals. Married women consume their sargi before 5 am. Many women eat their sargi together to strengthen their bond of love and togetherness.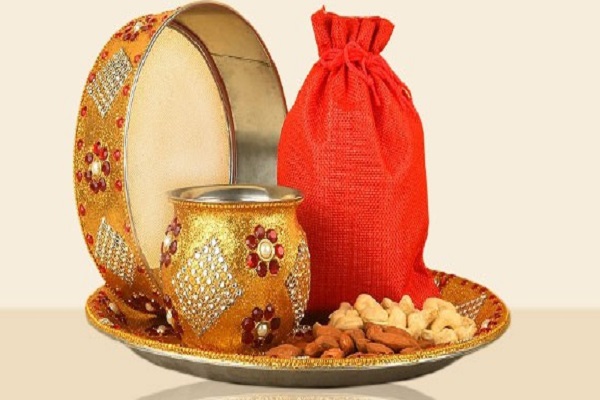 Fresh fruits
Even water is not consumed by the married women at the time of fast. Fresh fruits are rich in water content and none have cholesterol. So, eating fresh fruits can help them to make up for the loss of hydration. They are rich in nutrients including vitamin C, potassium, dietary fiber, folate, etc. Pomegranate and citrus fruits are a must-have type of fruits that you should eat along with other Karwa Chauth recipes.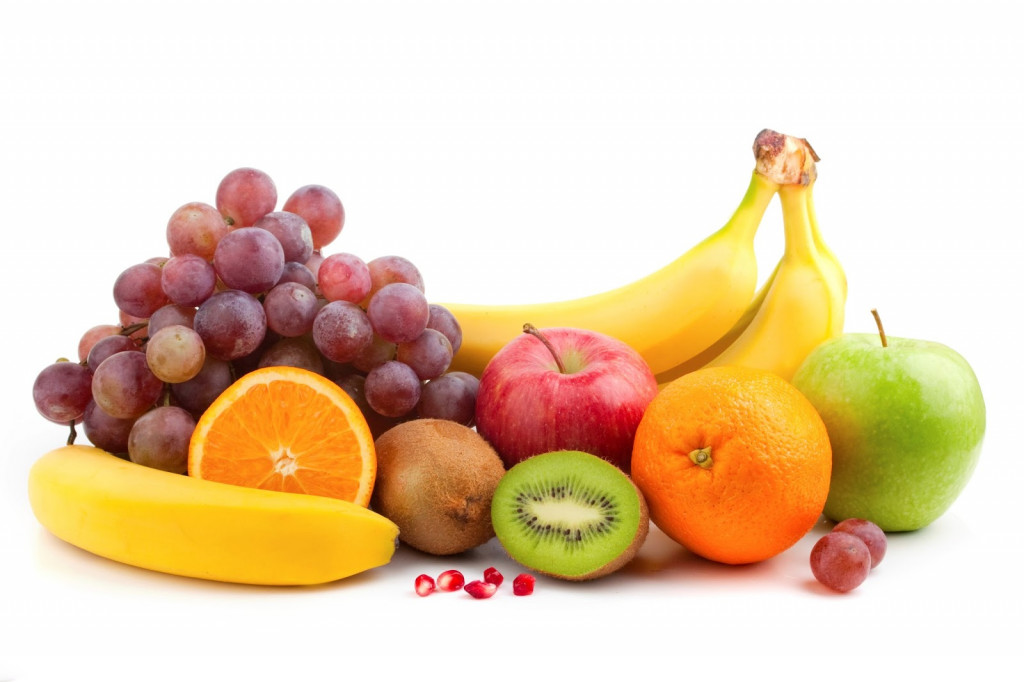 Dry fruits
It is vital to prepare some special food on karwa Chauth. Dry fruits are an essential part of almost all diets and fasts. They are full of proteins, vitamins, nutrients, and energy. All health experts recommend eating dry fruits to stay healthy. You can have a handful of dry fruits including almonds, cashews, pistachios, and raisins. Dry fruits like almonds are a healthy substitute for conventional snacking options and are generally high in sugar.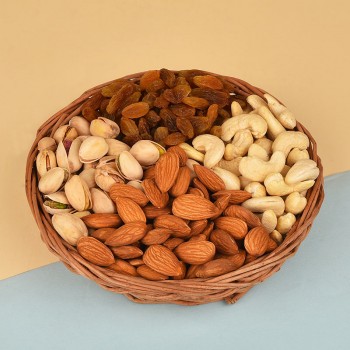 Sweet and desserts
It is a traditional belief to start every event or occasion with something sweet. Indian sweets are the perfect way to start any occasion. Sweets made of dry fruits are filled with nutrients and will give energy and purity. Eating sweets automatically raise your mood and will definitely help you to carry on with their day. As you know, desserts are packed with nutrients, this is the reason why your body craves delicious desserts. Though desserts may not be the healthiest form of carbohydrates, the right indulgence can improve your health and provide necessary fiber, vitamins, and antioxidants to your body.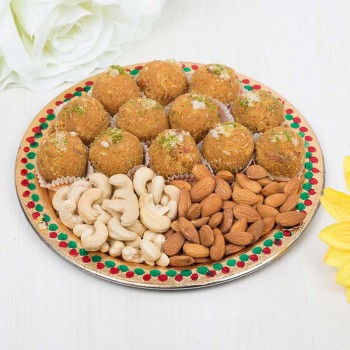 Pheni
Pheni is an important food item in the sargi thali set. Pheni is a flaky rice-flour roasted in ghee and is also known as Laccha, Suterfeni, or Khaja sweet. Pheni is used to make different sweet dishes including Seviyan Kheer, khaja, Beet pheni, sweet pheni samosa, etc.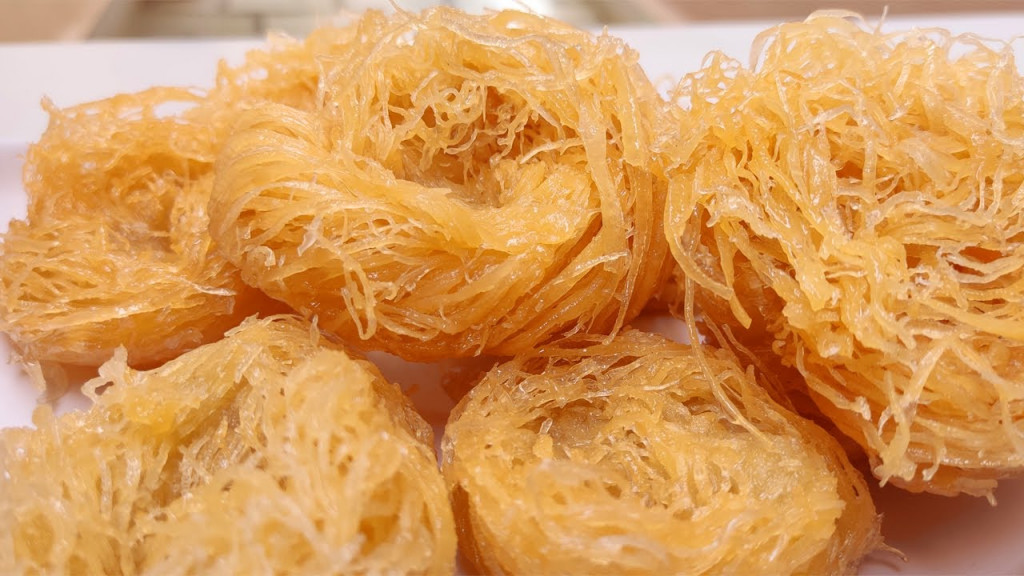 Mathri
Mathri is the crunchy element in the Karwa Chauth thali. It is also known as mathiya. It is Punjabi flaky bread munchies that are spiced with carom seeds, pepper, leave, jeera, etc.  It has a low-calorie point and can be fried or baked.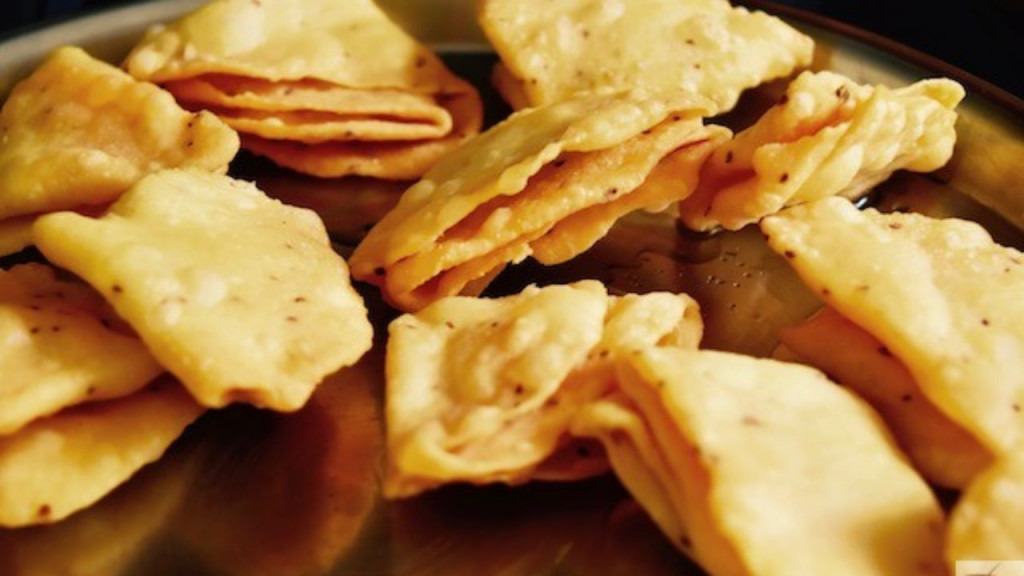 Karwa Chauth is a day-long festival celebrated in the form of a fast. The Karwa Chauth vrat is not only observed without food but also without water. Married women fast the whole day performing pooja with a belief that it will strengthen the love shared by herself and her husband.
Bottom lines
The festival symbolizing love, togetherness, and sacrifice in a married couple is right at the corner. Celebrate this religious festival by exchanging sweets and Karwa Chauth gift to your near and dear ones. Buy Karwa Chauth thali and gifts from online shops and grab the festival offers and discounts provided by them.