Buying gifts for someone is a very tricky job and needs great patience. It gets trickier when we are looking for surprise gifts for our love interest, especially on the occasion of the 1st date anniversary.
Well, it is always the thought, care, and love that counts, not the price or size of a gift. And in return, we only wait for a few appreciable words or a thankful note for spending our time on getting the gift.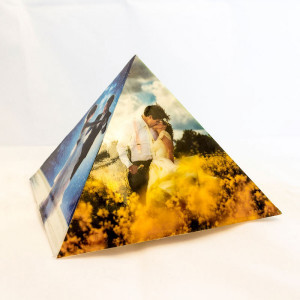 Here are some cute surprise gifts for your boyfriend to celebrate your 1st date anniversary and make it more memorable. These gift items will be helpful in making your bond stronger and will show your care for him.
1. Custom Photo Frame
You can surprise your boyfriend by gifting him a collage or a custom photo frame having candid pictures of both of you. It would be more special if he hasn't seen those pictures already. Candid pictures are usually very cute, and your boyfriend will love it. You can also use pictures from your first trip with him or other special occasions. This will surely make him realize that you really care for him and have true feelings for him. Other than this, you can also create a customized photo album and get it couriered to his place. You can also choose other personalized gifts from various online stores.
2. Spa Day
You can arrange a pampering session for him on this special day. You can schedule a full body or face message for him. Give him a complete day of relaxation, refreshment, and rejuvenation. He will be impressed with you at this surprise gift package. You can also arrange a date night on the same day.
3. Clothing
You can also gift your partner some clothes which he might be planning to buy and had talked to you about. If he is a brand freak, then select clothing from some of the best brands for him to make him realize that you know his taste and preferences very well. You can gift him either casual or party wear clothing, depending upon your preference and budget. There are many online stores that are offering custom printed T-shirts. You can choose that and get a quote printed on a T-shirt of your own.
4. Technology
If your boyfriend is a gadget lover or is tech-savvy, then you can gift a snazzy gadget. You need do some research to find newly launched equipment such as mobiles, laptops, and other electronic devices and accessories. Try to know from him if is willing to buy any gadget. If he is, then your problem is solved. You can place your order for such gifts online and get it delivered right at his place.
5. Tickets to an Event
If your boyfriend has an interest in music, art or theater, then you can book tickets for any upcoming event or musical concert. You can also invite some of his or your common friends to join you for the event. He will be thrilled to know that you have also asked his friends to come. This step will show your care for him, which will help in making your bond stronger.
6. Plan a Dinner Night
You can pretend as if you have forgotten that it is your first date anniversary and spend the day casually. Go to work and follow your normal routine. In the evening, call him up and ask him to meet you at the restaurant or place where you first dated or often go to spend some quality time. Ensure that everything is well-arranged before he arrives at the location. Welcome him with a beautiful flower bouquet and ask for a date. He will love the surprise.
You can also write a special handwritten note for him and placed it below his pillow. In today's time of email and FB messaging, a handwritten note will really make him sentimental and will make him feel special.