Many argue about what is the best thing about a Birthday Party, whether it is the opening of the gifts or the cake cutting. For most people, the best feeling comes when the lights are dimmed, and everyone is gathered around the hall to sing the birthday hymn amidst exploding candy-filled balloons, and they cut the most decorative birthday cake.
Birthday Feelings
An approaching birthday brings on a plethora of fluttery feelings as you start anticipating all the birthday wishes and surprise calls you are going to receive on the day! But when it is your girlfriend or wife's birthday, these fluttery feelings must get doubled, right?! Here are 7 Best Do-it-Yourself Birthday Gifts for your ladylove!
7 Best D-I-Y Gifts to Surprise your Ladylove
First, you need to channel some of your inner femininity to get to the point where you will be capable of envisioning the things that your girlfriend might like. This is not easy, and you will have our help going about it, but this is what you'll have to do yourself. Check out these D-I-Y gift ideas for your girlfriend that will seriously impress her-
1. Decorative Mirror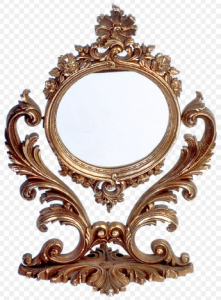 Choose a circular piece of mirror from a nearby glassware shop (use a spare one if you have one at home) and fit it on a firm cardboard base. Decorate it with cut curves from plastic spoons and using spray metallic paint (extra glossy golden) or any simple acrylic paint, color the plastic shells. It will look like seashells or opening flower petals inside which your mirror will lie inlaid.
2. Scented Candles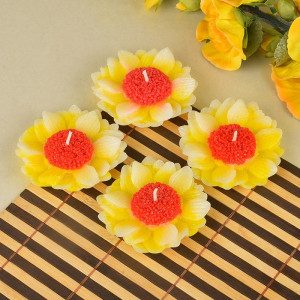 Making scented candles is actually pretty easy. All you have to do is melt some wax and infuse it with a drop of any essential oil and maybe some food coloring. You can choose to use any type of mould or base like you can get candles with beautiful shapes if you use wine glasses or tumblers that you don't use anymore. You will also be able to make organic candles by pouring the melted wax unto rounded orange peels.
3. Jewelry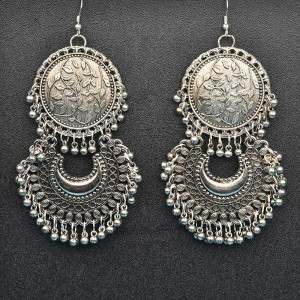 Be the ideal boyfriend and give her jewelry that she will love to flaunt more because her boyfriend made it for her. DIY charms are easy to make and simple. This may be done with ordinary materials to be found at a stationary shop too. You just have to be a little creative about what you have in mind.
4. Coasters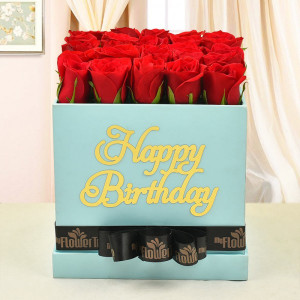 A Coaster will be a thoughtful gift. It will protect her table tops whenever she'll have a hot or chilled drink, and being constantly used, will keep reminding her of you. Visit a craft or stationery shop and buy some foam/spongy material and using a little creativity, you'll be able to make table coasters from scrap material that you will easily find at your home.
5. Flower Bouquets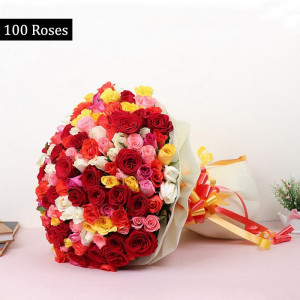 Making use of Crepe paper easily available at your nearby stationery shop, make her a bouquet of origami flowers. If this sounds difficult and there aren't any good florist shops near you, you can order some exotic flowers online and put together a fancy bouquet using scrap material you'll find easily in your home. Along with your flowers, you can even present her with a box of delicious cupcakes or a gift basket containing chocolates and dry fruits.
6. Make her a Playlist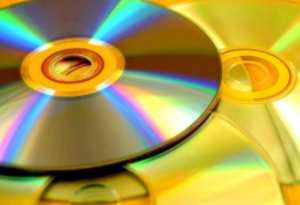 Make a playlist of songs that know that she loves or songs that convey what you have in mind and give it to her by saving it a medium that she will be able to use, like a CD/DVD or USB Flash Drive. This is probably the cutest and yet easiest of all the gifts that you can give her.
7. Decorate her Room with Fairy Lights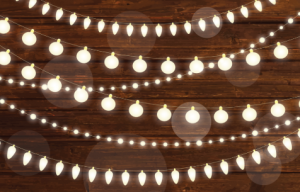 This might seem nearly effortless, but honestly, is not quite so. Get the ideal, best-looking fairy lights you come across anywhere you can get and without your girlfriend getting suspicious about what you're up to, get to her room and decorate it with the fairy lights. When she will see them, you'll never hear the end of how much she loves them.
Besides these gifts, there are literally hundreds of DIY things you can make that will make your girlfriend super happy. The possibilities are endless and you just have to be willing enough to try out something new.