You have been dating him for a very long time now. So much strong is your relationship that he has become the most important person in your life. He surely knows that he means a lot to you, but he can't wait to hear it from you. Even you want to express your eternal love for him. You want to convey to him that you are madly in love with him and want to embrace his likes and dislikes. You want to let him know that you know him really well, but you haven't got a chance to so. Your wait for that moment ends on his birthday. You finally decide to communicate to him that you know him in and out. At the same time, you are unsure as to how to go about doing it.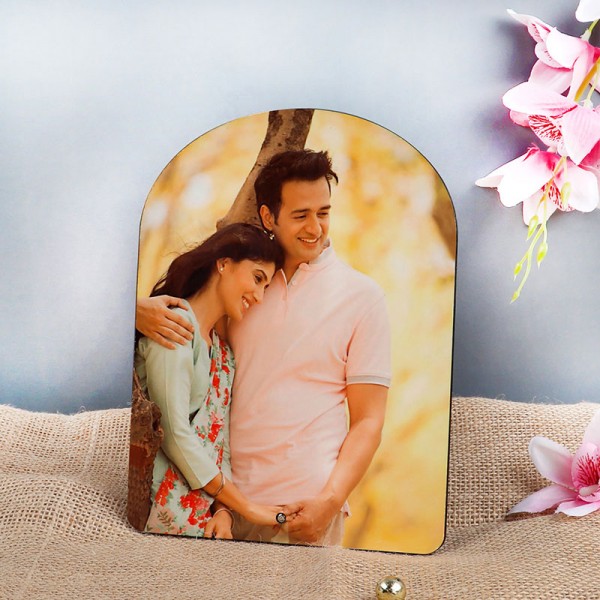 Here are 7 ideas you can choose from:
1. Customize a Gift Hamper of his Favorite Snacks
You know that your guy loves to munch, so gifting him something that he savors a lot will be a perfect idea. Why not create a basket of his favorite snacks? Getting a personalized gift for boyfriends has always been the best way to make him feel special. And, one of the best-personalized gifts for him can be the hamper of snacks that he loves to eat between the meals.
2. Get the Cake he relishes the Most
This time on his birthday let him know that you know him very well by arranging a party for him and getting his favorite cake. These celebrations will be incomplete without a cake. So, get a cake in flavor that he relishes the most. To add a personal touch to this party and make him feel special get a cake customized for him. A good idea will be to get a photo cake or a personalized fondant cake.
3. A Fragrance of his Choice
For people who love to collect fragrances, perfumes are the perfect gift. Nonetheless, they are good to be gifted to someone who does not possess the zest of gathering fragrances. Fragrance lover or not, he must be having a perfume that he wears regularly. If you know him well, you will be aware of this scent and can gift it to him on his birthday.
4. Movie Time with Him
Most of us love to spend a relaxing time watching a nice movie. It is a way to take a few hours of break from chores and errands that occupy our brains. So this time on his birthday gift your man a show of a movie that he loves to watch and never got bored off. Set up your home theatre, fill up a bowl of popcorns, get a drink and sit with him to watch his favorite movie.
5. A Day out with Him
This is, perhaps, the best way to let him know that you know love him and know him very well. If you go on a day out with him, you will have ample time to talk to him, which, otherwise, you hardly get. This birthday takes him on an outing, spend some time together and share your feeling with him.
6. Cook for Him
Invite him over for dinner at your home and surprise him by cooking his favorite cuisine. Present what you have cooked on a dining table decorated using colorful flowers, exquisite cutlery, and exclusive gifts. You can buy online gifts for him from a good gifting site. Amid the calmness and comfort of your home, you can spend some unforgettable time with him.
7. A Scrapbook of Memorable Moments
Let him know that the moments you had spent with him from the day you started dating are still alive. You can do this by creating a scrapbook that can have some pictures of you with him from the past. You can also write quotes in it and narrate some of the happy instances from the old days.
When you will express your feelings to your man on his birthday, he will be in a state of absolute delight. It will make him happy to know that you love him and know him very well.