Diwali, the festival of lights, the day to celebrate the victory of good over evil. It is just around the corner now, and that means you have now started thinking about gifts as well. Yes, you will get gifts too, but first, have you thought of what to gift your friends and family and maybe neighbors? If not then hurry, the best and exclusive Diwali gift hampers. Because, just like you are expecting gifts from your loved ones, they are too. But choosing a Diwali gift for everyone and that too keep in mind what they like, is a very tough task. Certain things that you have to keep in mind before choosing the Diwali gifts are- Budget, Likes and Dislikes, Quality, Options in the market,
1. Diwali Candles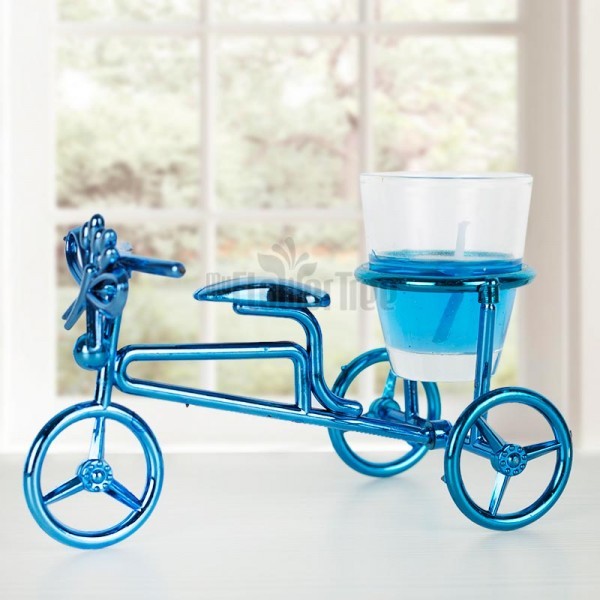 Candles are a perfect Diwali Gift. It brightens every corner where it is placed in your house. You can choose from so many options available in the market, like- Pillar Candles, Scented Candles, floated candles and so much more. The sweet aroma stimulates a positive mind and when ignited it will make the decoration come out so beautifully.
2. Exclusive Diwali Gift Hamper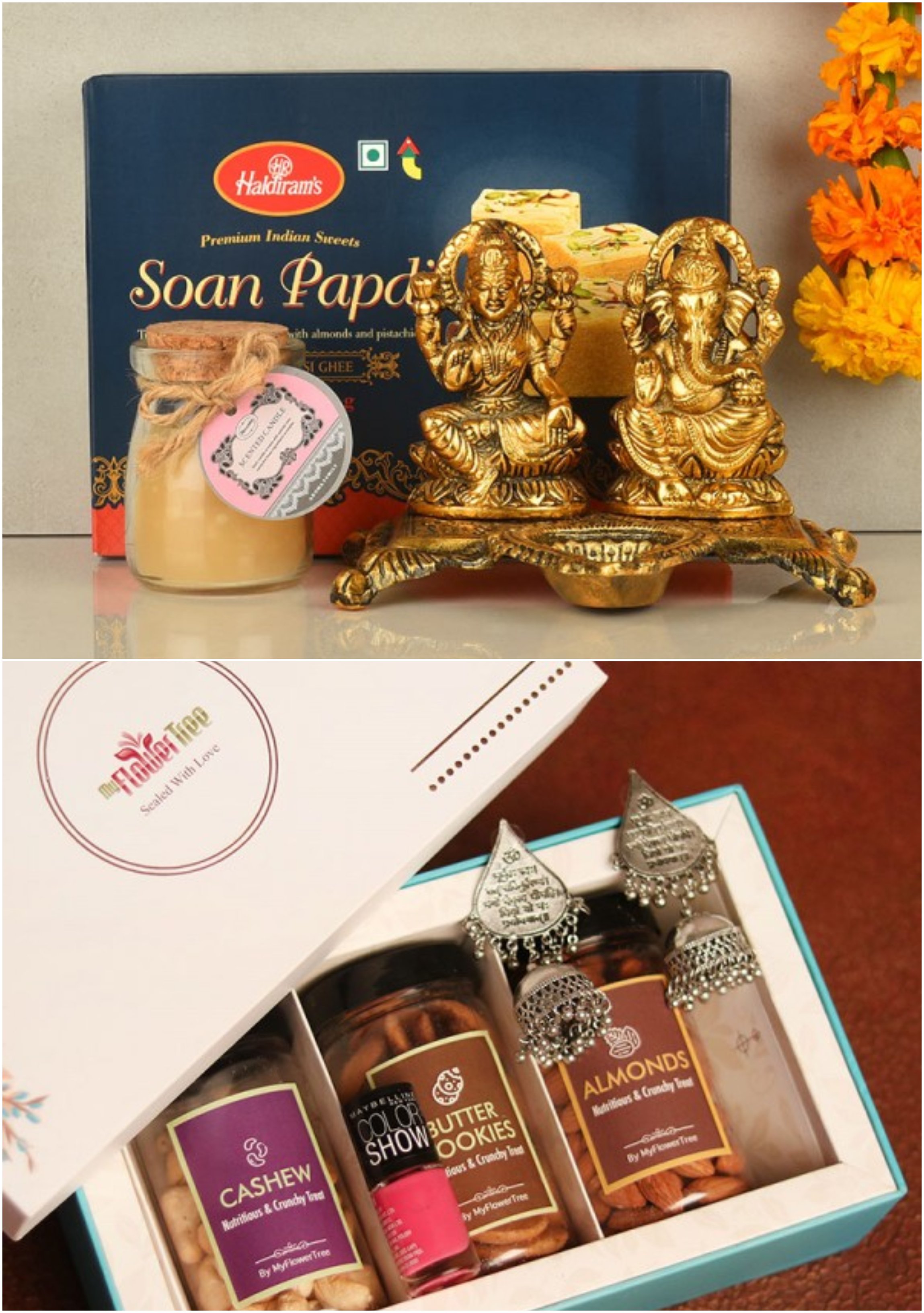 An
exclusive Diwali gift hamper
can make anyone smile. The exclusive Diwali hamper is a combination of different gifts as one. The hampers may include- Chocolates+God Idols, Sweets+Diwali Diyas+Lord Idols, Flowers+Candles+Dry Fruits, etc. So, send your friends and family these Diwali Hampers and make them smile.
3. Diwali God Idols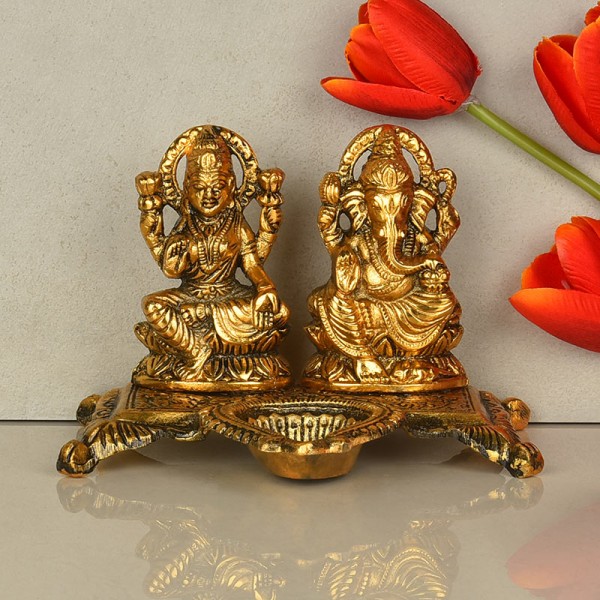 Diwali is the day you pray to Goddess Laxmi and Lord Ganesha, to bring health and prosperity to your family. So, why not send your loved ones God idols this Diwali? Sending God idols means sending your good wishes and blessings, and when it is placed in the room it adds a charm to the Home Decor. The best thing is now you can order for these and many home decor Diwali gifts online.
4. Brass Urli Bowls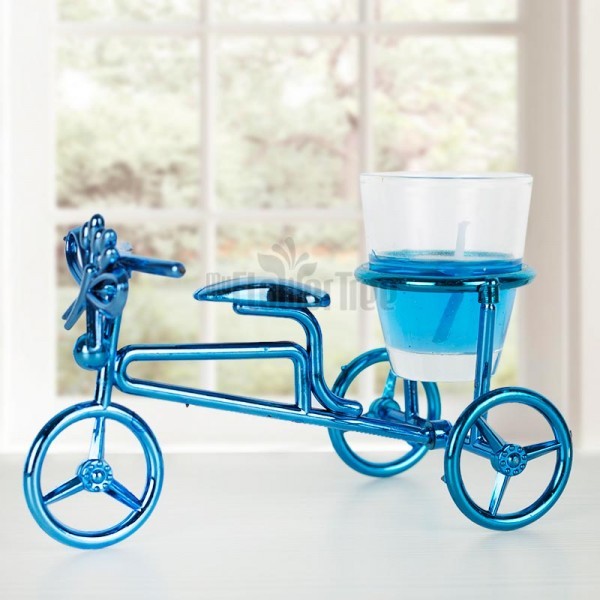 An Urli Bowl is a huge bowl made of metal, brass, etc and it kept in homes filled with water. According to Vastu, it has many other benefits as well. So, gift a beautiful brass Urli Bowl, that will bring it Goodluck and add a special touch to the home decor as well. They can place it and decorate it with flowers and floating diyas/candles.
5. Photo Lamps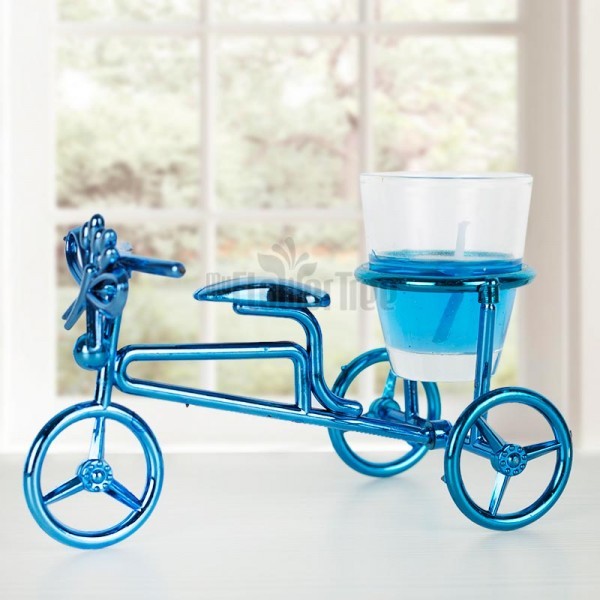 The Photo Lamp is a more unique way of adding light to the room. It is a beautiful Lamp with their photos all over, so whenever they light it up it will brighten the room with and fill their heart with the memory of some lovely moments.
6. DIY Decoration Gifts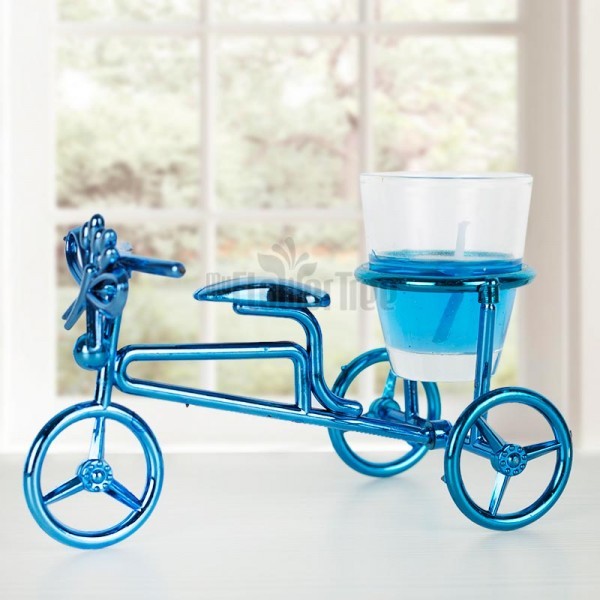 Kids see people exchange gifts and wish to give a gift too. This is a good gesture and for that DIY decoration, gifts can be the best. You can teach them a few decorative things like- decorating a Diya, paper garlands, etc, that they can make and give to their loved ones. It is surely going to be the best gift that will surely fill the heart of the receiver with immense love. And you can pair them up with some exclusive Diwali gift hamper like- tasty sweets or chocolates, or some beautiful flowers.
7. Personalized Cushions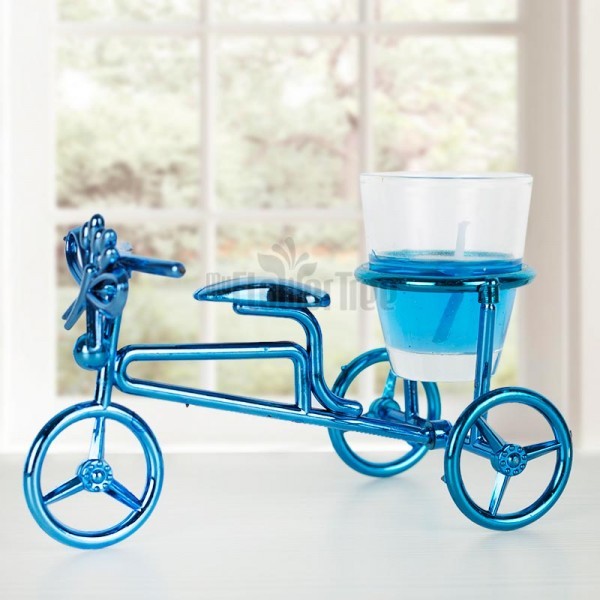 Cushions are one the most common thing that people have and they get new covers for them so they match with the decoration. So, order for some good looking and soft cushions with something really personal printed on it, like- a quote, a picture or anything else. These cushions will add a personal touch to their decor that they will never want to remove. You can order for these amazing heartwarming and emotional gifts that are also amazing
home decor Diwali gifts
, that your loved ones will love.