Holi brings with it, a wave of happiness that cannot be contained, and it shouldn't be. Being the color of festivals that it is, it brings out the most colorful personality of the people. And people do that by giving gifts to their loved ones. Now we know that with Holi so near, it is almost impossible to step into the market and look for gifts. What you can instead do is buy Holi Gifts Online. It's easier and convenient.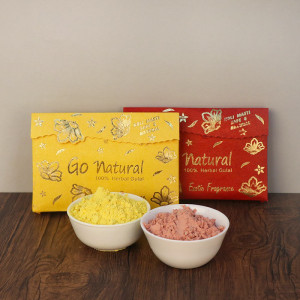 And when you are planning to buy Holi gifts online, just remember these smart tips to buy the best gift:
1. Check out As Many Gifts as Possible
At no point in your session of browsing through the gifts should you think that there is a limited range of gifts available. What is best, in this case, is to check out as many gifts as possible. There are a plethora of online portal gifts present, and each one has at least hundreds of gifts. Check them out thoroughly. Of course, you'll encounter several products again and again, but you will also find new and unique gifts.
2. Compare Prices
One of the key advantages of buying a gift online is that you can compare prices, especially, if it is available at different portals. This allows you to get the best deal for the gift. Keeping this mind, you will get deals for gifts that are pocket-friendly and gifts are of good quality as well.
3. Read Delivery Details
The last thing you would want when buying a gift online is it to be delivered late. It might not be late for the company because each company has their processing time and they may be sticking to their schedule, but their delivery date can be later than you want it to be. Therefore, it is vital that you read about the delivery detail. Also, several companies have same-day delivery and midnight delivery option as well. Check it out if any/both of these is available and you would like to opt for that.
4. Read about Exchange/Return Policy
Of course, not everything you buy online is of the quality you expect it to be. And sometimes it is a mistake on seller's end they accidentally send the wrong gift. If that happens, you would obviously want to return or exchange the gift. In order to do that, you need to be aware about their exchange/Return policy. Some companies pick the gift at your home; to other, you have to send it to them via courier. So just in case you have to use this service, you should know how to go about it.
5. Get it Delivered Directly to your Loved One
Although of course you would want to meet your loved one and give them the gift with your hands, it is not always possible to do that. So just in case, for whatever, you are unable to meet your loved one for Holi, you can always buy a gift online and have it delivered directly to their home. For this, you can have the company attach a small note on your behalf to let them know it's by you.
6. Read Gift Reviews
This is one of the aspects that make online shopping beneficial and convenient: you can read gift reviews. If you are divided whether you should buy a gift or apprehensive about its quality, you can always read the reviews of the product and see what the people who bought and used it have to say. If the reviews are mostly positive and it is what you are looking for then, then there should not be any doubt about buying it.
7. Read Website Review
In hurry to read reviews of the gift, do not forget to read reviews about the company. A company's product may be good, but if the company never delivers on time or contacting their customer care always a hassle, perhaps you should not buy from them. This will greatly help in deciding which online portal you can buy the gift from.
So this time, when you are planning to buy a gift for your loved one, keep these smart tips in mind to ensure you are buying the best one.