Father's Day is all along its way! It's a perfect moment in a year to greet and gratify the well-wisher of your life. He is the one who was by your side on the first step and will be there till his end. The man also sacrifices his passion to bloom the faces of his kids. For such an inspiring person just a happy father's day wish isn't enough. You should make the day spectacular with unique and heart-stealing gifting ideas. Online portals offer an exciting range of gifting collections at the best value. Still, do you feel tricky in choosing the best gift idea for him? Then here is the list of 7 impressive Father's Day gifts to jaw-drop your dad. Each of the given choices is hand-picked to make the celebration noteworthy.
Personalised Men's Wallet
Jaw-drop your papa on the occasion with the gifting of a leather wallet. Choose a superior-quality purse of his favorite color to overfill his heart with exhilaration. Nevertheless, make the wallet gift extra special by customizing it with hisfather's name. You can give this gift on the morning of dad's day to cheer up his face. He will adore the utilitarian gift and it will make him understand your unconditional love. This fathers day ideas is perfect to express the token of affection.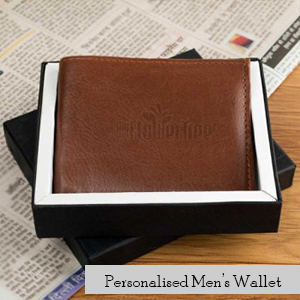 Father's Day Table Clock
Impress your dad by 11. a.m by giving another fascinating gift. Awe-impress him on this momentous day with a Father's Day table clock. The rectangular-shaped eye-catchy gift will enhance his desk beauty. Moreover, it will gear up the momentum of the celebration. Whenever your dad glimpses the gift it will bring irresistible joy to his heart. These ways to celebrate father's day will truly create memorable moments in your dad's heart.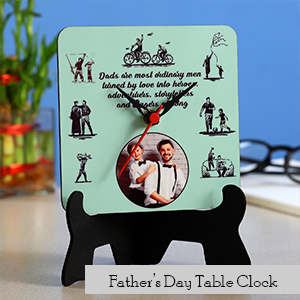 Master Chef Dad
The third gift you can give him on a special day is a master chef apron. Imprint the enticing apron gift with his name to make it unique. Your cool hero will undoubtedly love the gift and it will remain his best companion in culinary skills. This fathers day gifts ideas is unique and he will feel your love for sure. So, grab the chance of winning his heart by surprising him with this gift.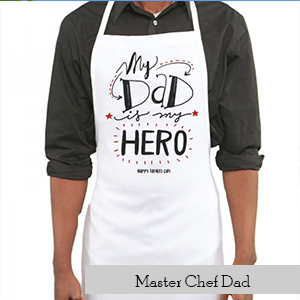 Exquisite Bonsai Hamper
Don't stop the amusement of the day just with 3 gifts. Elevate the vibrance by expressing your care with an exquisite bonsai hamper on the same day. The delectable chocolate with the eco-friendly plant will surely take your papa to the seventh heaven. The alluring plant will beautify his desk and it will keep his atmosphere free from toxic substances. Henceforth, reveal your care for your dad with this awesome gift idea.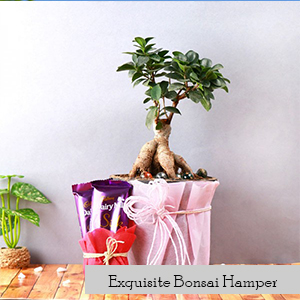 Golden Mug For Dad
By 4. p.m. on Father's Day, take his exhilaration beyond the limitation with an adorable golden mug gift. The gift can be made special by customizing it with a curvy smiling portrait of you with your dad. These ideas to wish happy fathers day to dad will create wonderful moments. Whenever he grabs this mug gift it will whisper your endearment in his ears. So, thank your dad for his unconditional support in a neat way with this ceramic gift.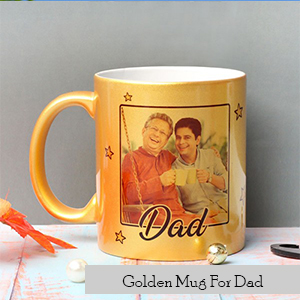 Chocolate Rocher Cake
A celebration without cakes is unarguably boring! Henceforth, don't dull the moment without the presence of cake. By 6. p.m in the evening enjoy the big day by ordering choco ferrero cake. The luscious chocolaty mixing with crunchy Ferrero will melt his heart with happiness in every bite. So, make him happy with the ordering of the tempting cake. In case, if your dad is an ardent lover of any other flavor, then get it to lit up the day. The scrumptious cake will add hues to the celebration and it will tell your dad your untold affection in every slice.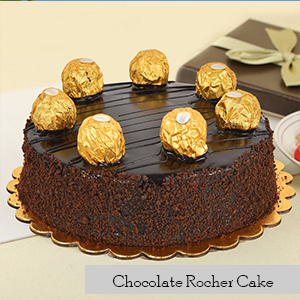 Beer Mug For Dad
Dad is the first gentleman and best friend of many kids! So, make your final gift idea of the day unique with something different. The last and funniest gift you can give to your cool dad is a beer mug. The stunning mug with the words Cheers #1 DAD is a perfect gift to elate him. Let him enjoy his parties by having his favorite drink in this mug. He will burst out of laughter on getting such a quirky gift. Nevertheless, years may pass on but this gift from you will remain close to his heart forever. Therefore, lavish the dad-child relationship on the momentous occasion with this gift.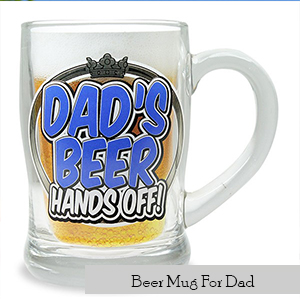 Wrapping Up
The above-mentioned are the best ways to celebrate father's day. Order the above-given gifts from the leading online shop and greet him at the given time. Every gift will add the excitement of the day and it will create an indelible moment in his lifetime. Henceforth, be the cause of your papa's happiness on dad's day by following the given idea.