This special day of togetherness and love should be celebrated with new ideas and ways to strengthen the love for your spouse. With beautiful ideas and anniversary gifts, you can spread love and joy in your relationship all through the year.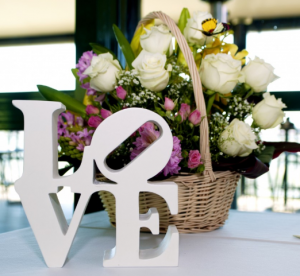 Here we guide you with unique 7 ways to celebrate your Anniversary in style.
1. Plan a Second Honeymoon
Choose your favorite destination to celebrate your wedding anniversary. Planning a second honeymoon is not a bad idea as it will help you spend great quality time with your life partner. Though it's not necessary to make your second honeymoon 'the grand one' like first, it should be good enough to allow you both have an amazing time together and make memories for a lifetime.
2. A Romantic Dinner
A cozy and intimate dinner at your spouse's favorite restaurant will be an amazing idea to celebrate your wedding anniversary, especially if you want to keep it low-key. However, you can choose to take your kids along or invite some of your close friends over to the restaurant. This will allow you to make the day more special and joyful for your partner.
3. Host a Surprise Party
Organizing a surprise party for your spouse is the best idea to make the day special, especially if he or she is a party lover. It will give you a chance to celebrate your wedding anniversary with your family and friends. You can take the help of your parents and close friends to organize the surprise party as per your wish. To complete the occasion, do not forget to order a customized cake for wedding anniversary.
4. Surprise Gifts
Surprise your loved one with a unique gift. You should plan a surprise gift for your special one in advance. Do not forget to consider the likes and choices of each other before buying a surprise gift for your husband or wife. Remember, your gift should be heartfelt rather than just with materialistic value. Thus, look for anniversary gifts that can touch your partner's heart.
5. Long Drive or an Outing
You should plan a romantic day out or a long drive with your special someone and spend quality time with each other. Make efforts to keep the spark alive and regenerate the romance which was there in initial years of your marriage. You can choose to go on a beach and organize a candlelight dinner to enhance the romance in your outing.
6. Learn Something New Together
You can find a unique and creative way to spend time with your partner by learning something new together. Whether it's swimming, acting in a play, bowling or getting registered for dance classes together, trying these new things can give a fantastic spark to your wedding day celebration.
7. Cooking and Kitchen Time
Well, this is an idea for cooking and food lovers. Even if your partner does not like to cook, make him participate in other activities in the kitchen like dishwashing, chopping veggies and cleaning the platform. Choose a recipe that you both love to eat and prepare it together at your kitchen. You can even try to cook dishes from your first date or wedding menu. The act of cooking a favorite dish together will make you both feel rewarded and more connected to each other. In case you do not like cooking and kitchen work, you can try to prepare fancy cocktails and serve each other.
So, the above-mentioned ideas are some of the best ways to celebrate your wedding anniversary. No matter which idea you choose, do not forget to combine it with a cake for the wedding anniversary. There are different ideas to customize your cake as per your choice and mood of celebration.