Holi is not just the festival of colors; it is also the perfect day to spread happiness. And people do that by giving each other sweets. There are special Holi sweets which people either cook at home or buy from a sweet shop. These are the sweets that complement the joy that everyone is feeling on the day. So when people are thinking of Holi gift ideas, they are likely to buy a box of sweets for their loved one, for there is no better gift than a sweet that brings a smile on your loved one's face. And if you can't decide which sweet you should buy for your loved one, here are 7 yummy delicacies that will level-up your festivities:
1. Chocolate Cake
Any and all celebrations are incomplete without a cake. If a cake is not there, it feels dull. And Holi celebrations are no different than this. The best cake for any celebration is a chocolate cake, for simple reason that everyone likes it and it is hard to stop eating it once you take a bite of it. So if you are planning to have a Holi celebration at home, a chocolate cake should be your go-to choice.
2. Rainbow Gems Cake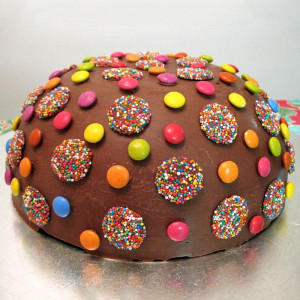 Holi is the day when you see the streets and people covered with all kinds of colors, which often adds to their already colorful personality of the people celebrating it. So for a festival that is celebrated with colors, one of the best cakes you can buy for it is a rainbow gems cake. It has gems of different colors sprinkled as the topping add more color and sweetness to the cake, just like your celebration is adding to the festival of Holi.
3. Jalebi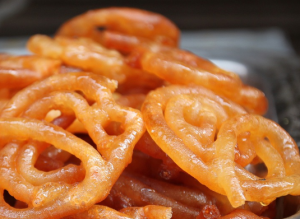 Indian festivals are always suggested to be celebrated with Indians sweets. This does not mean that you cannot buy the cake for the celebration. You obviously can and should if you want to. But if you are looking for an Indian sweet to celebrate the day, then you should consider buying jalebi. It is an incredibly good sweet for the festival, and everyone present at the celebration will love eating it and the chaashni will be dripping from their mouths as they eat it.
4. Imarti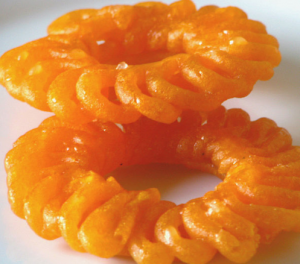 Every festival in India has a staple sweet; a sweet that almost everyone buys. For Holi, that is imarti. This sweet is the epitome of what Holi stands for. Just like Holi is filled with various colors, so is imarti with various small things, each of which adds to its super delicious taste. It is a sweet that rarely anyone will refuse on this day. The best part is that it is as filled with little sweets that it is stuffed to its full content, just like Holi is with colors.
5. Box of Chocolates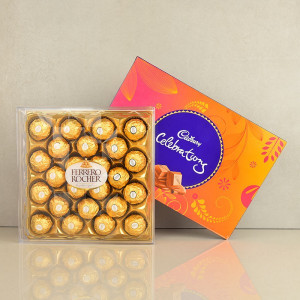 And if you do not want to go for something fancy and would rather give your loved one a simple and sweet delicacy, then a box of chocolates would be the best gift. It is often the simplicity of the gift which makes it most memorable. In this case, it will be a box of chocolates. Its each bite will be cherish-able and bring a wide smile on your loved one's face.
6. Gift Hamper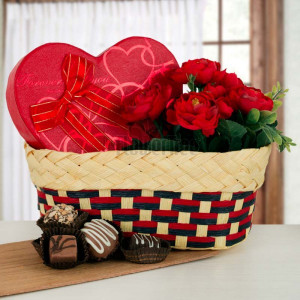 You can also surprise your loved one by giving them a gift hamper. Now you can either buy one from the market or make one yourself at home. Whatever you decide, do make sure that it has everything, and in sufficient quantity, that your loved one would love to have. This as a gift would make them jump with joy.
7. Box of Dry Fruits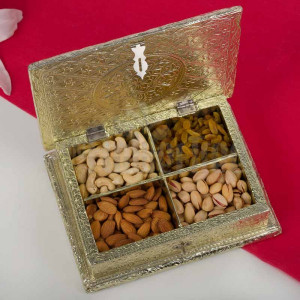 If you still cannot decide what you should get for your loved, a safe option would be to buy a box of dry fruits. It is a delicacy that can be given on any occasion and is still the right gift for the occasion. Just like a box of chocolates, it is a simple gift. Nevertheless, it will still bring a smile on your loved one's face.
Choosing the right delicacy to level-up your festivity of Holi, especially at this time, can be a tough task. Hopefully, the aforementioned suggestions have helped you choose the right gift.