A cake may always give you temptation but finding a perfect cake when you are planning to throw a party or send one to your friend on his or her birthday is never a cakewalk. But, in this blog, we present you with eight types of mouth-watering cakes that will increase your love for cakes even more and also help you choose a perfect cake on a special occasion on your own:
Scroll down to check'em out:
1. Anti-Gravity Cake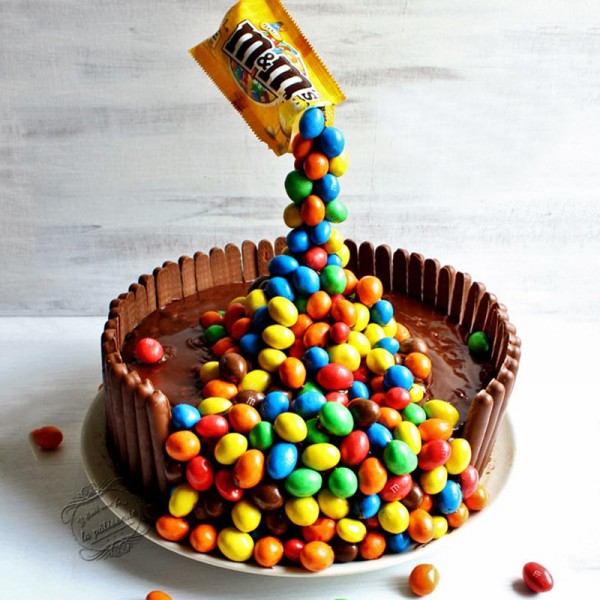 You can't stand against gravity but a cake can do so.  Yes, one of the newest types in the world of cakes is an anti-gravity cake. This cake is as amusing as its name and is sure to leave all your guests psyched at the next party you are about to throw.
2. Rainbow Cake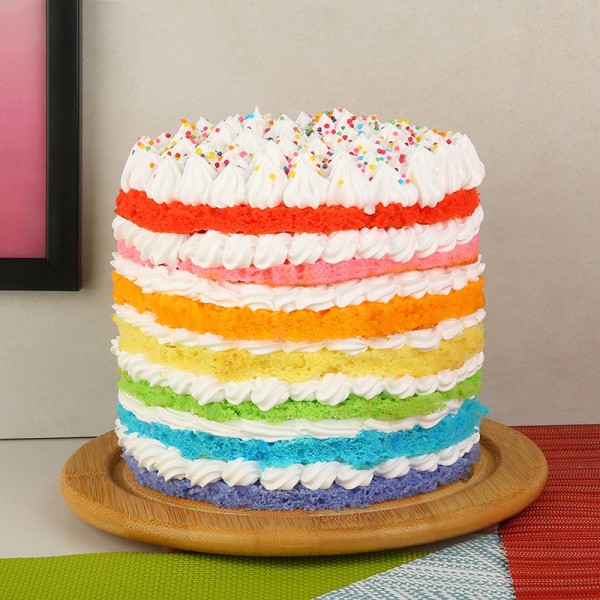 When it comes to celebrating your special ones' birthday, you just want to fill their day with all the vibrant colors of happiness and joy. Now, your wish can come true in the form of a rainbow cake that comes beautifully infused with all the lively colors that forms a rainbow.
3. Red Velvet Cake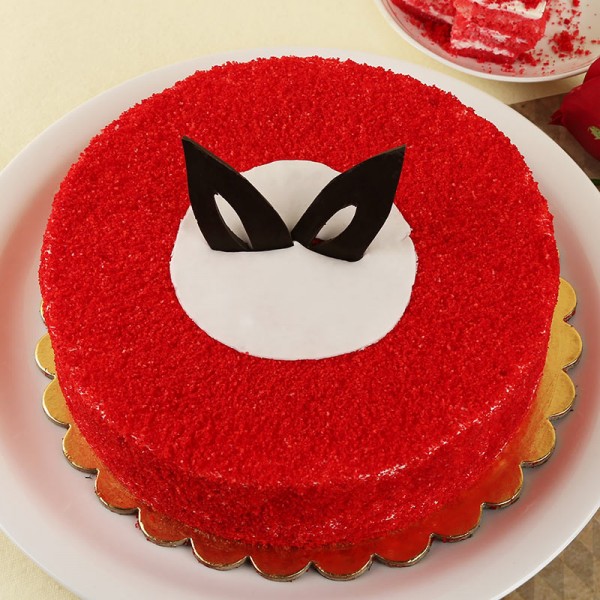 Super moist and fluffy inside and a creamy layer of cheese frosting on the outside-Isn't it sounds delicious? Well, it tastes delicious as well. A red velvet cake is indeed is perfect for a birthday and anniversary celebration. It also makes a perfect dessert on the dinner table.
4. Cheese Cake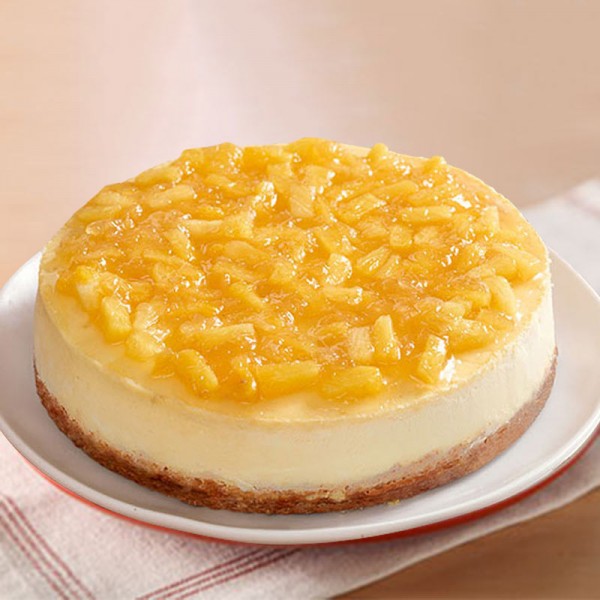 A wise man once said that "Life is great. Cheese makes it better." You couldn't agree more with him because a dash of cheese can put life to any recipe, even a cake. If you haven't treated yourself with a melt-in-mouth slice of cheese-loaded moist cake yet, order one in the next occasion in your house and have a cheerful celebration.
5. Jar Cakes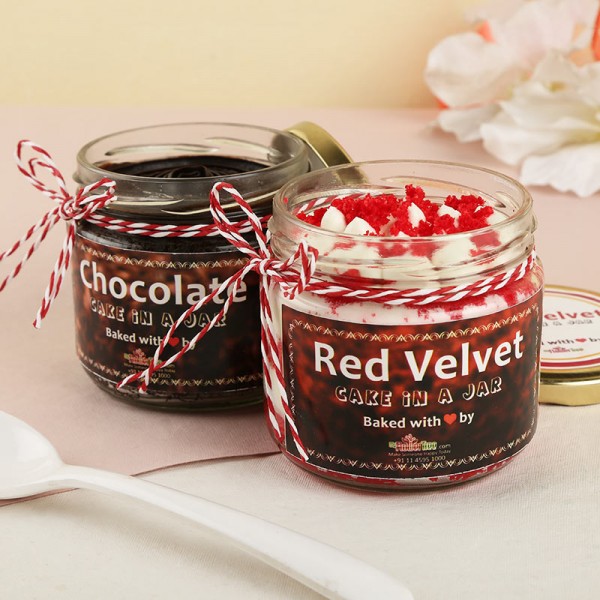 If you are a true cake lover who can bump into a cake at any time but find it a hassle to carry everywhere then, a jar cake is the thing for you. You can call it a mini version of a cake. Layers of cakes are put in a jar and made more delicious with garnishings so that you can carry a piece of cake everywhere and eat it whenever you want it.
6. Tier Cakes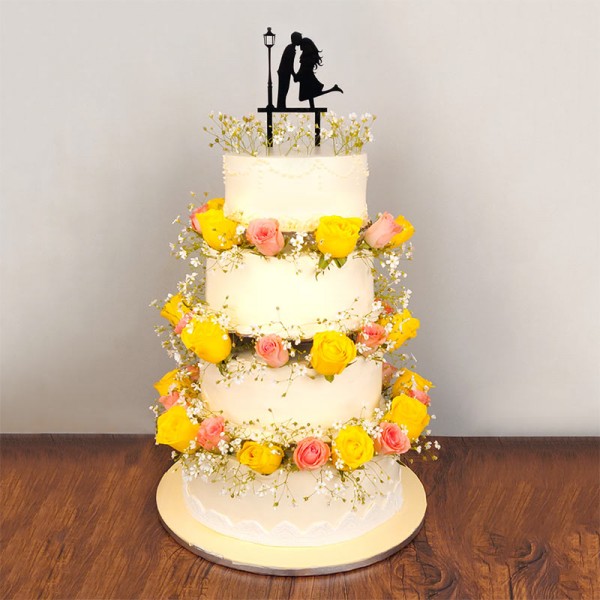 Tier cakes contain two or more layers and are an ideal delicacy to raise a toast to a wedding or an anniversary celebration or even a grand birthday celebration. Tier cakes are usually covered fully with fondant and garnished with fondant-made elements as per the theme of the cake.
7. Theme Cakes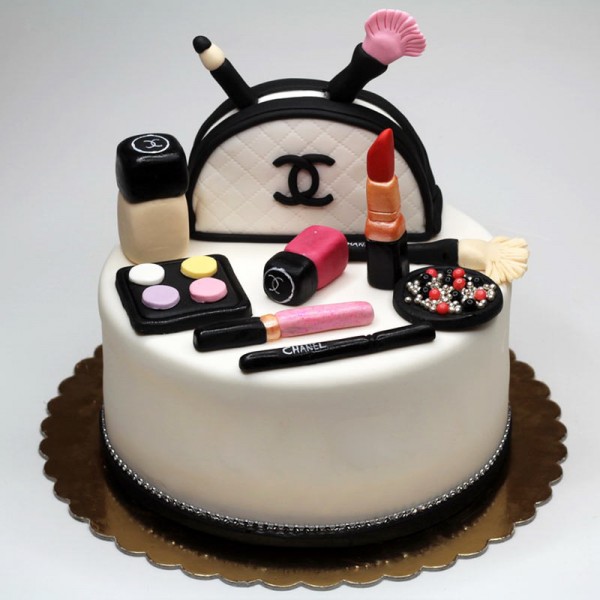 For the ones who love a little drama everywhere, there are theme cakes to match their vibes and level up the fun on any special occasion. Whether it's a birthday or an anniversary, throwing a theme party always make the celebration more fun and memorable. And, that's when you need a theme cake to kick-start your party.
8. Photo Cakes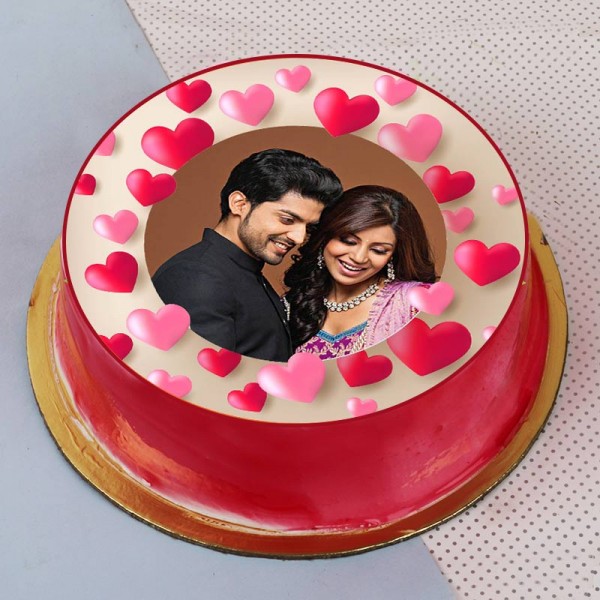 Pictures have been made edible now with photo cakes. A photo cake is a beautiful way to manifest your love for your closed ones. It makes an ideal birthday gift for your loved ones because nothing can be more priceless than to see your loved ones smiles as they unbox the gift sent by you to them on their birthdays.