Life is a mixture of love, peace, pain problems, and a lot of other complicated things. Do you know which is the most powerful thing that can make all these falls for? It is the simple curve you could create with your mouth. Yes, it is the smile! Laughter is the extreme level of smile where most people like watching comedy movies at times. Movies do have an important role in making someone laugh at their hard times. It creates a mood to chuckle and gives some memories to cherish. Listed out are some of the top bollywood comedy movies of all time. Get ready to tickle your ribs with laughter!
Andaz Apna Apna
This 1994's bollywood film is one of the multi-starred classic comedy movies. It is considered as a film that can be watched and re-watched n-times without any boredom. The film is directed by Rajkumar Santhoshi and the cast goes on like this: Aamir Khan, Salman Khan, Raveena Tandon, Karishma Kapoor, and other eminent actors. Even though the film hit only an average collection when it was released, it is currently considered as a movie with quirky comedies.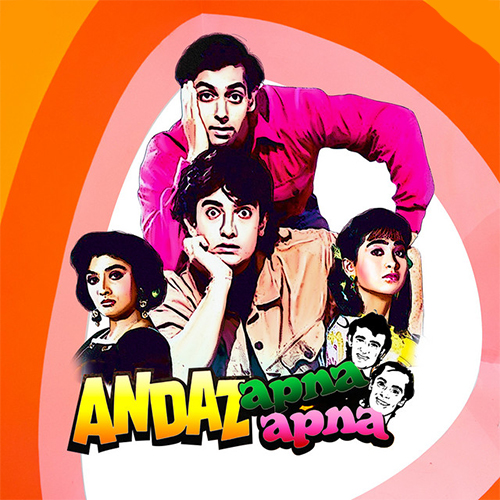 Chupke Chupke
If you take the list of all-time comedy movies bollywood, Chupke Chupke of 1975 will be one of the favorites of many. Directed by Hrishikesh Mukherjee, the comic chemistry of Dharmendra and Amitabh Bachchan made it fond of comic pictures of all time. It is one of the most celebrated combos after the iconic film Sholay. It is one of the stupendous offerings of an undisputed comedy king director Hrishikesh Mukerjee. The film is about a fun tale of a husband pranking his father-in-law.
Hera Pheri Series
Do you know which is the iconic comedy trio of bollywood? It is none other than Akshay Kumar, Sunil Shetti, and Baburao (Raju, Shyam, and Paresh Rawal in the movie). This trio needs no introduction who tangles up all the messy situations with their stupidity, lack of coordination, and groupism. It is a Priyadarshan movie, a remake of the Malayalam super hit comedy film Ramji Rao Speaking. Here, it is comically depicting the story of 3 men who revolve around troublesome situations.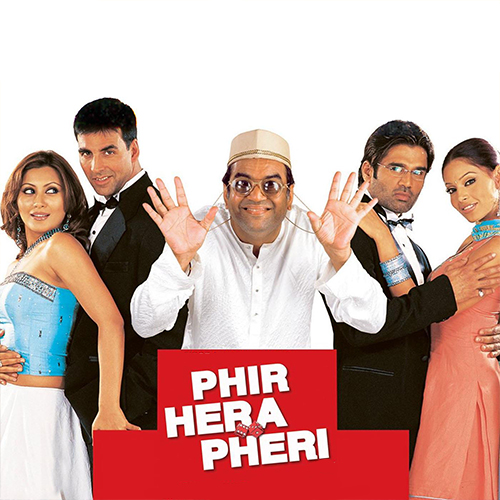 Chachi 420
Kamal Hassan, the legendary actor in the Indian film industry got inspired by Robin Williams Mrs. Dumbfire. It made him create such a comedy movie in varied languages. Chachi 420 is one wicked ride of a son-in-law who is disguised as an old lady with whom his father-in-law falls in love. It is considered as one of the best comedy movies of bollywood of all time. It is perfect with emos and gags and the sensational actor made it elegant.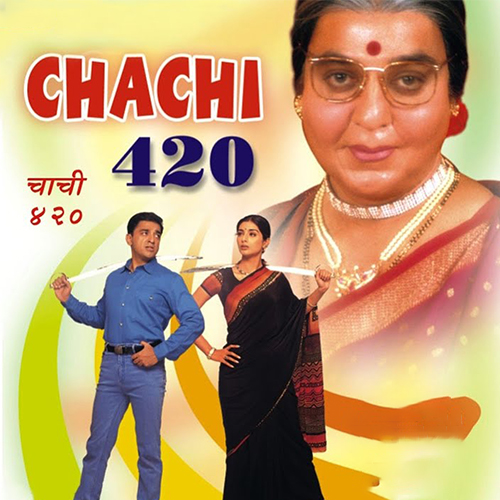 3 Idiots
It is one of the highest-grossing films of the time and is inspired by Chetan Bhagat's Five point Someone. The film was a rage in China too. It was released in 2009 and starred Amir Khan, R Madhavan, Sharman Joshi, Boman Irani, and other famous actors. Two friends looking for the 3rd idiot after their completion of the academic year were depicted funny and the flashback stories of their college life were a roller coaster ride, to say the least.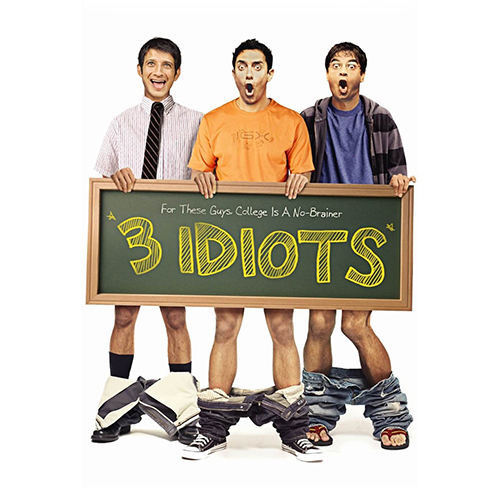 Coolie No. 1
If you are surfing for a Bollywood movie that makes you laugh till your belly aches, the top list will be Govinda and Karishma Kapoor's set of box hit movies Coolie No. 1. It is released in 1995 and is always the favorite comedy movie of 90s kids. The on-screen chemistry of this jodis is still appreciated. The perfect twisted comic-timing, the tales of impersonation, and lies made a whole lot of incidents for making the audience laugh.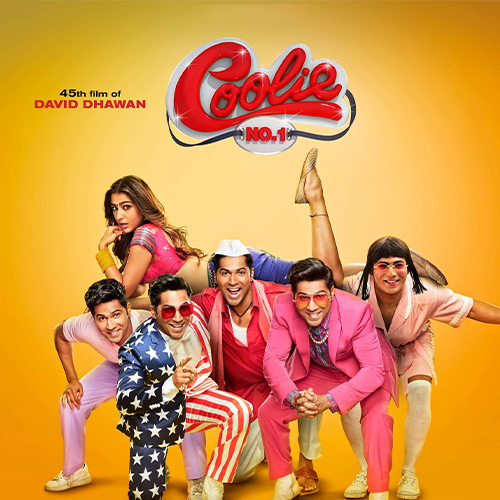 Hungama
This movie is released in 2003 and is nothing less than 100% comedy. This movie will never make you bored and annoying even after a zillion times of watching. The entertainment movie is directed by Priyadarshan and stars Akshaye Khanna, Rimi Sen, Paresh Rawal. Hungama made a nostalgic movie type for the people of 2000 where there were movies with overlapping, bad, and senseless humor.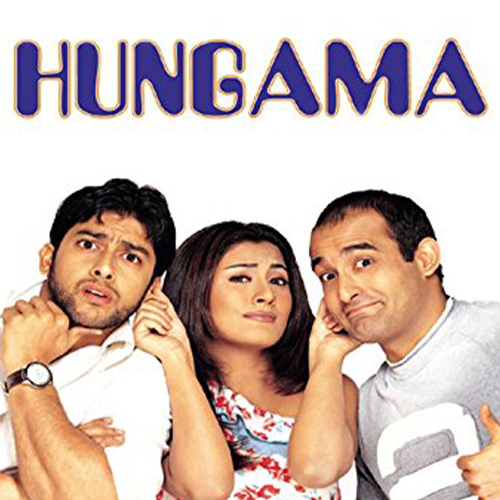 Munna Bhai MBBS
The movie depicted the iconic comedy characters of the era where it revolved around an underworld Don taking the charge of a medical college. The second part of the movie Lage Raho Munna Bhai was about Gandhigiri and the relevance of modern society. There is a hardcore fan base for these movies where they are waiting with bated breath for the third installment. Sanjay Dutt is the main character and the movie is directed by Rajkumar Hirani.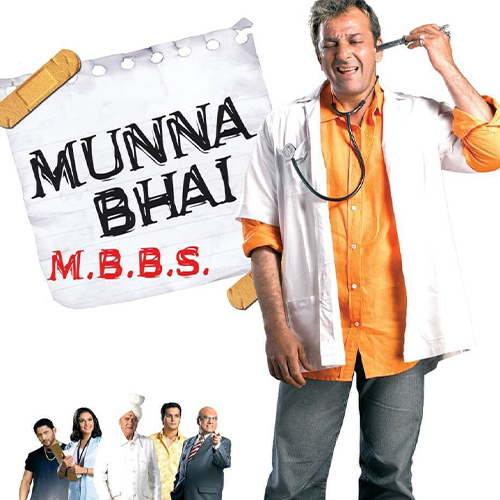 Bade Miyan Chote Miyan
It would be a great miss if you ever skipped watching this Bollywood buff. Govinda and Big B were the title role characters of the movie who catch their lookalike riots. This extremely comic and funny Bollywood masala film has released in the year 1998.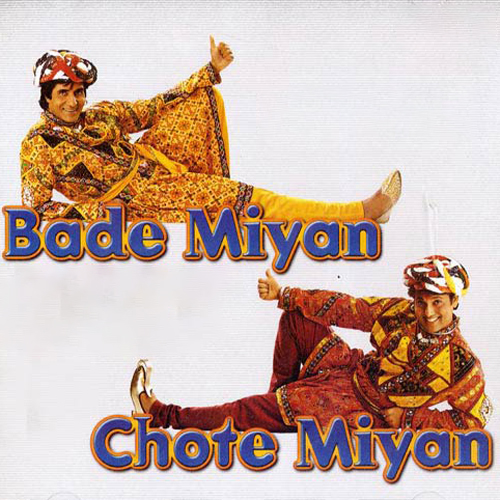 Final Verdict
The above-listed are the top 9 comedy bollywood movies of all time which would make you laugh out loud anytime. Consider your leisure time watching any of these dhamaka films for relaxing.