Friends are special in everyone's life. And their birthdays are even more special. If your friend's birthday is approaching but you can't think of any great ideas for celebration, this blog is for you.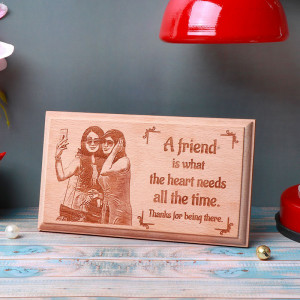 In this blog, there are some birthday celebration ideas with which you can make your best friend's birthday special.
Plan a Midnight Celebration
You can plan to celebrate your best friend's birthday at midnight. Visit your friend's place and wish him at 12 o'clock sharp. Get a birthday cake for him. If you wish, you can also get him a birthday card, balloons, and some amazing gifts. You friend will be very delighted to find that you are celebrating his birthday as soon as it begins. For gifts, you can browse through online stores to find best birthday gifts such as perfumes, chocolates, watches, electronic items, musical instruments, etc.
As it is your best friend's birthday, there is nothing to hide. You can directly ask him what he is looking for as a birthday gift this year. You can even take your friend along with you to find the best birthday gift for him or ask him to share links for gifts according to his own preference. In case you are planning for a surprise gift, then you can place an order for the birthday gift online and get it delivered at his place.
You can gift your friend a photo collage as a birthday gift. There are numerous online stores offering to create a beautiful customized collage. You can use photographs from your childhood days, teenage days, and young days. These photographs will be very helpful in refreshing old memories and will also help in adding new ones.
This is one of the greatest ways to celebrate birthdays. You can plan a weekend gateway to a hill station, beach, or nearby city. You can also think of taking some more friends along with you two. Planning a trip will be a different and fun way to celebrate a birthday that can be remembered for lifelong. If you and your best friend love adventures, try trekking, water rafting, snorkelling, horse riding, archery, camping, etc.
You can plan a house party for celebrating your best friend's birthday. You can take help from your common friends, relatives, and family members for making arrangements. Invite your best friend's favorite people at the party. If you have a tight budget, then you can plan a small gathering of close friends only. Movie, popcorn, snacks, company of good people and a refreshing environment will be liked your best friend and will make his day special.
Think of 24 Hours-24 Gifts
You can also plan to gift your best friend a gift every hour of his birthday. For this, you need to plan everything properly. You can browse online stores to find the best gift items for your friend. To avoid confusion, make a list of all the gift items. You must try to add thoughtful and emotions gifts to your list that can be small or big; the size hardly matters. Generally, all of us love receiving gifts. Your friend will also love receiving a gift every hour. Try to save the best gift for the end hour and give it with a cake and a flower bouquet.
These are some amazing ideas to celebrate your best friend's birthday.