The wedding anniversary of your parents is more special than you would have thought. It is the testament of the strong foundation that they have built for you and your siblings (if any). It is the reminder of all the hard work, sacrifices, and love that they have put in over the years for the family.
It is for these reasons and more that the wedding anniversary of your parents, calls for you to show your appreciation towards them. This celebration is a means for you to express your gratitude and happiness to them, for being a part of your life.
Now when it comes to celebrating the wedding anniversary of your parents, there is so much that you can do here. You could throw them a party at your house or take them for dinner at some nice place, depending on your convenience. However, if you find that going the fancy way would be difficult for you, there are others ways that you can express your love and appreciation towards them, for instance getting them a lovely anniversary gift.
If you are confused as to what would do justice to the occasion, we have a few suggestions for you.
1. Anniversary Cake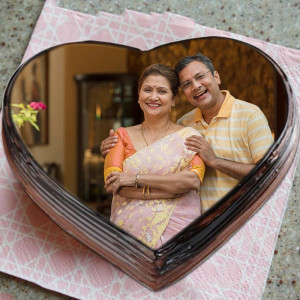 One of the first things that you can look at when deciding an anniversary gift for your parents is a special anniversary cake. Cakes are synonymous to the celebration. No party in this modern world is ever complete without a cake cutting ceremony. People look forward to receiving a cake on their special days, and you can be the person bringing it for your parents on their anniversary.
Thankfully the online market today is full of elegant and delectable cakes. You can find wide varieties of cakes online, coming in different flavors, designs and price ranges. Besides the regular cakes, there are theme cakes and premium cakes that you can look at, before making a purchase.
2. Flowers for Anniversary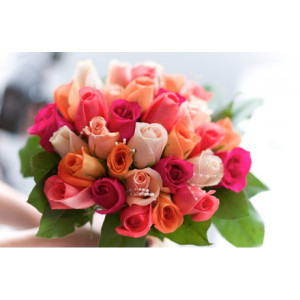 Flowers are another magnificent choice that you can go ahead with when it comes to anniversary gifts for your parents. Everyone loves a fresh and beautiful bouquet of flowers. Flowers are not just fluffy, sweet vegetation, there is much more to them. What many are not aware of is that flowers can be used as a medium to convey emotions. You can wish your parents happiness, prosperity, and love through flowers for an anniversary. When it comes to flowers, you will find yourself spoilt for choice. In addition to the good old flower bunches and bouquets, buyers now have the options to go for special flower basket arrangements and designer arrangements too. Another good thing about flowers is that you can send these anniversary gifts online for a more surprising effect.
3. Gift Hampers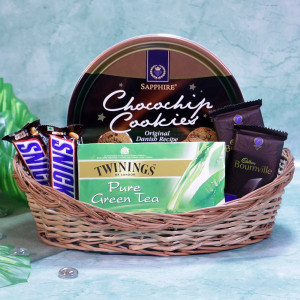 If you wish to get your parents something special and useful on their anniversary, maybe a gift hamper is what you should be considering. A collection of gifts is after all more special than one. The tradition of gifting hampers to people is actually centuries old. There are tea time hampers, grooming kit hampers, spa hampers, collection of perfumes for him and her and so on that you can choose from.
You can even send anniversary gifts online consisting of an exotic cake and flowers combo if you like.
Besides the above, personalized gifts are very popular in the gift giving industry at present too. Allowing people to customize gifts to suit the receiver, personalized gifts happen to be more endearing. But what is even more special about these gifts is that they can be anything, ranging from personalized cakes to stone tablets.