Christmas is that time of the year when days are frosty and nights are icy-still. You can hear the sleigh bells sound everywhere and trees in every house are decorated with beautiful ribbons and shiny lights. Christmas is the ideal time when people all around the world come together to celebrate the birth of Jesus Christ. The festival has a great significance in everyone's life and it is a primary festival of the Christian calendar. Being one of the most-awaited festivals of the year, Christmas is the day to celebrate humanity and mankind. During this festival, people are busy with their Christmas tree decoration, exchanging gifts, Christmas flowers, sweets, etc.
The sacred festival celebrated by Christians is fast approaching and the people are eagerly waiting to enjoy the spirit of festivity. The celebration of Christmas is a great example of togetherness when people of all communities, caste, and religion come together with joy and excitement to celebrate the festival. The preparation of the occasion is in its full swing and the day is celebrated with great fervor and fun.
Amazing ideas to decorate your Christmas tree
A Christmas tree is probably the first thing that strikes to mind when you talk about Christmas. During the festival, one can see beautiful trees adorned with flowers, bright lights, cute tree toppers, and sparkling ornaments. The Christmas tree is one of the big parts of this festival season. So, if you are looking for a lovely gift to surprise your dear one on this Christmas eve, then nothing can make the occasion more special than a beautifully decorated Christmas tree.
Christmas calls for Christmas starts, angles, wonderful gifts, and Santa Claus fables. It is the ideal time when you eagerly wait to open the Christmas gifts sent by your loved ones. When it comes to enjoying the spirit of Christmas, gifts and messages play a vital role. And in this case, no gifts can match the charm and joy of a Christmas tree as a Xmas gift. Being the master of your celebration, most online stores are very well aware of your festive requirements and thus have come up with plenty of Christmas tree decoration ideas which are listed below.
Simple and natural decoration
If you are a person who loves the Scandinavian or the serene beauty of minimal style, then you will surely love to decorate your Christmas tree in the simplest way. Decorate your Christmas tree with some folded paper dollies or pine cones as garlands. You can also use pictures of your family member printed in fine sheets and hang them on each branch of the tree. This would give a personal touch to your Christmas tree and you will be appreciated by your dear ones for this creative decoration idea. You can also use white and brown colored balls or lights to make it look natural and elegant.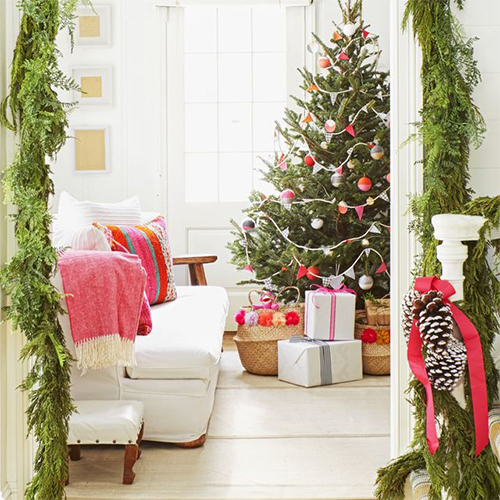 Farmhouse Style Decoration
Farmhouse style Christmas tree decorations are truly a timeless style. The key to making it perfect is that you should select natural and softly aged materials in neutral and white color palettes. Using tan-colored burlap ribbon, metal star, and soft white ornaments make a simple yet elegant Christmas tree decoration. Also, a combination of natural pine cones, an artful blend of white ornaments, and cotton gives you a stunning farmhouse Christmas tree.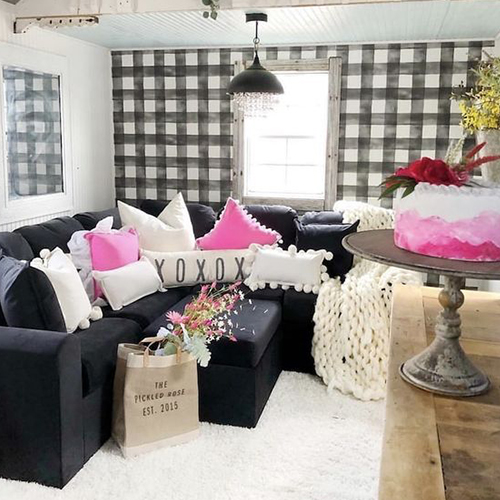 Snow flocked Christmas tree decoration
Snow flocked Christmas tree is a simple, elegant style of Christmas tree decoration that does not need much to look stunning. Just decorate your Christmas tree with white, gold, and silver ornaments make it look wonderful and elegant.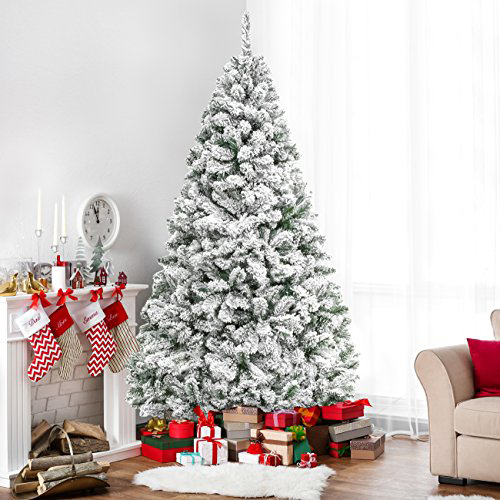 Christmas tree decoration with colorful ribbons in a vertical pattern
One of the easiest and simple ways to decorate a Christmas tree like a pro is to use colorful ribbons. Ribbons come in so many colors and different sizes, and you can create many wonderful patterns with those ribbons on your Christmas tree. You can also log on to the internet to find beautiful decorating ideas with ribbons and use it to create vertical patterns and waterfall-like appearance using white color ribbons.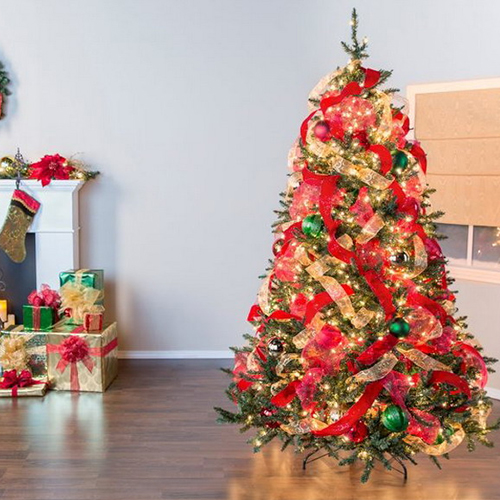 Decorate with sweets and chocolates
The Christmas tree is often the most interesting part of the holiday décor. It can be really enjoyable and rewarding with a little meaningful planning before diving into ornaments, balls, and ribbons. This year, skip the traditional ornaments and decorate your Christmas tree with a bar of chocolates, cookies, ribbon candy, and other delicious eatables that you kids can eat right off the tree.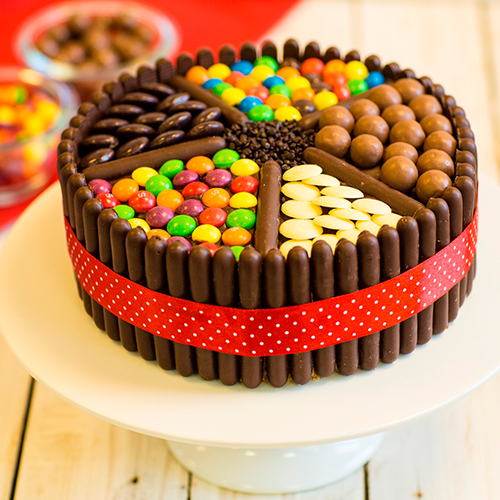 Bottom lines
This Christmas, Get ready for the wonderful gifts and beautiful surprises that are going to knock on your door. So, make use of the above-mentioned Christmas tree decoration items and ideas to make this Christmas the biggest feast for your friends, family members, and close ones.