Flowers have been used by lovers to express their love since time immemorial. You might have heard your parents or grandparents describing how their love stories had once started with an exchange of flowers. The same is true even in the modern world, wherein you can easily see couples in love expressing their feelings through the medium of flowers. It has also been believed that different flowers have different meanings attached to them.
Flowers have that unique charm in them which helps people in confessing their heartfelt emotions easily. With flower sharing, you can expect to start a conversation with the one you feel attracted to. Amongst those who are already in love, beautiful flowers are one of the most preferable gifts of all times.
Are you truly in love with a special woman or girl in your life? Here are a few different types of flowers you can buy for your lady-love whenever you think you should –
1. Pink Carnations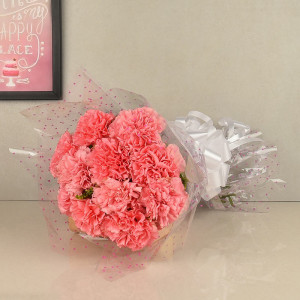 Regarded as a symbol of love and admiration, carnations are uniquely beautiful. They have that perfect girlish charm that complements the smile of young woman or girls. You might have even seen your lady-love admiring the beauty of carnations when she puts them up in her hair-curls. Irrespective of the time or occasion, saying 'I Love You' will become easier when you have a bouquet of pink carnations bought for the lovely woman of your dreams. If you are planning to propose her for marriage, grab an enchanting bouquet of carnations for her to win her heart over. You can even order flowers online with quick delivery to your doorstep these days.
2. White Gerbera Daisies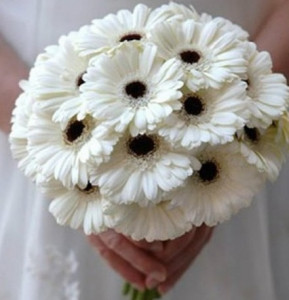 It feels like being at peace when you are in love with someone special in your life. On the other end, white flowers are also a symbol of peace and tranquility in mind. Combine the two, and you get the idea of buying white Gerbera daisies for your lady-love. If your love story had begun long ago and you want to add a romantic note into it, let Gerbera daisies help you do that. If your girlfriend is cheerful, yet innocent in nature, you can make her find herself in the beauty of these flowers.
3. Red Roses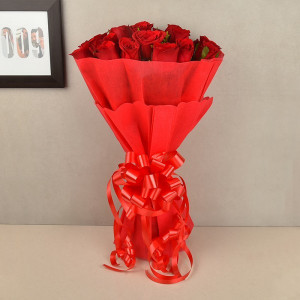 When you talk about love and the gifts that you can buy for your lady-love, you just can't leave roses aside. Red roses stand as an epitome of true love and romance. For those who are in love or those who want to fall in love, red roses are special. In fact, it is one of the most preferred flowers bought online and offline as a romantic gift by couples in love. If you are unable to speak up to your lady-love or say sorry to her for some reason, have red roses with you and refresh your life with the rain of love. A heart-shaped bouquet of red roses or a collection of 1000 roses for her, you can easily find it all online.
4. Soft Pink Lilies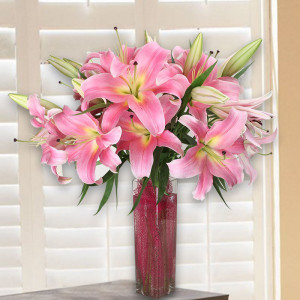 Lilies are also known as heavenly flowers, with the ability to infatuate every onlooker. If you feel the same about the girl or woman you have fallen in love with, convey your feelings and good thoughts to her with a bunch of beautiful lilies. Of course, you do not need to wait for Valentine's Day to do that for her. You can make any moment special for her with this flower gift. Additionally, if you want to show how strong your bond of love with her is, there is nothing better than lilies as a romantic gift for her. To surprise her, order these flowers online delivered with same day delivery.
5. Chrysanthemum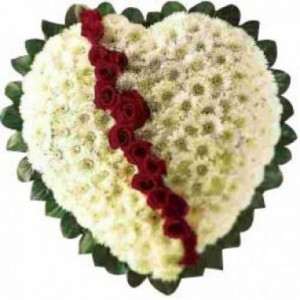 Some flowers live longer than others when plucked from their plants. One of them is Chrysanthemum, which is also very beautiful. They are available in a wide variety of colors, each of which looks uniquely beautiful. If your definition of love says it to be the one that lasts forever, Chrysanthemum is one of the most perfect flowers you should buy for the special woman in your life.
With flowers, opening up your love-filled heart becomes easier. Let your lady-love know how special you feel when you are with her with these unique flowers.