That your baby is turning one is the reason enough for you to throw a party and celebrate the day. It is after all the successful completion of one year of parenthood for you too, and this is no less than an achievement. This is the time for you to forget all the ups and downs you might have faced over the course of the year and embrace all the happy moments spent with your adorable baby.
However, as you get ready to celebrate the first birthday of your precious child, it is also necessary for you to think carefully, as to how you are going to go about it. Planning the birthday of your kid, especially when it is their first can be quite a task. From struggles relating to what kind of 1st birthday cake to order to confusions regarding who all to invite, and what menu to keep are some of the challenges people face in this respect.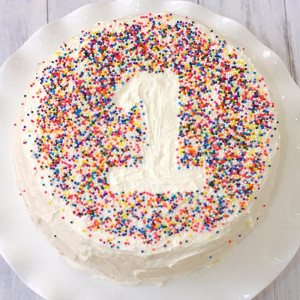 However, throwing your baby their first birthday party is not as difficult as it might seem either; given you take some Dos and Don'ts into consideration.
Select a Theme for the Party
Assigning a theme to your baby's birthday party, will not only take the fun factor a notch higher but also give a specific direction to your planning process. The theme for the party could be anything. It could be based around something that your baby especially likes or something with relation to kids and birthday parties, which might be trending at the moment. Once you have chosen a particular theme, you can then buy decorations and other party-specific items accordingly.
Don't Forget to make a List
If you have planned parties before, you will know that there are various steps to it, right from invitations to food. However, since it's a kid's birthday party, you have to take some extra care when party planning. To help with all these, it's best to start by making a list first. This should cover all the supplies you need, people you have to invite, and menu you plan on setting and budgets and stuff. Having a list will make it easy for you to keep a tab on the progress of your party planning.
Keep your Party Guest- Neutral
Since you are throwing your kid's first birthday party, the attendees will consist of both children and their parents. Hence, when you plan the party it is advised that you keep both the age groups in mind. You need to have a good mix of things for both the age groups to enjoy, for your party to be really happening. You can either plan things on your own or rope in an event planner for help. You also have to arrange the menu in a manner that it has something for the parties.
Don't Forget to Pay Special Attention to the Birthday Cake
Cake cutting is the highlight of a birthday party. It is the children who wait for and enjoy it the most. So when you order the 1st birthday cake for your baby, go for one that they will find interesting. Since you have a theme for your party, don't forget to match the cake with the same. Children especially like cartoon cakes. You can check out cake delivery websites online and pre-order a cake that you like. Some people also prefer ordering two separate cakes, one for the baby and one for the guests.
Plan Some Fun Party Games
Games make parties interesting, and since it is your baby's birthday, it makes more sense to include some games in your party agenda as well. You can either plan different games for kids and parents or a common game that both the parties can participate in. Don't forget to involve your baby in the games, since it is their birthday. A few options that you can look into, include magic shows, piñatas, and intellectual games for kids and so on.
Don't Forget to Get a Photographer
The first birthday of your baby means tons of memories. And you will want to look back onto these moments later on too. So do not forget to arrange a photographer, since doing it all on your own can be too much to handle. It can be a professional photographer or someone in your family or friend's group. You would not want to miss out on all the special moments of the party after all.
In addition to the above, you can also arrange for return birthday bouquets and gifts for the attendees. This will make the party more interesting and memorable for them.