Indulging in a delicious piece of chocolate is like experiencing pure bliss. Its smooth texture, rich flavors, and heavenly aroma can instantly brighten your day. And now, thanks to the wonders of technology, satisfying your sweet tooth has become even easier with online chocolate delivery! Whether you're craving a classic milk chocolate bar or an extravagant assortment of truffles, the world of chocolates is just a click away. In this blog post, we'll explore the benefits of ordering chocolate online and how it can bring joy to your life. So sit back, relax, and get ready to embark on a delectable journey through the virtual aisles of chocolaty delights!
Benefits of Ordering Chocolate Online
Convenience is the name of the game when it comes to ordering chocolate online. Gone are the days of rushing through crowded stores or driving from one shop to another in search of your favorite treat. With just a few clicks, you can browse through an extensive selection of chocolates and have them delivered right to your doorstep. No more wasting time and energy - simply sit back, relax, and let the chocolate come to you!
Another major advantage of online chocolate delivery is the ability to explore a wide range of options that may not be available in local stores. From artisanal creations made with unique ingredients to international brands that transport your taste buds across continents, there's something for every chocolate lover out there.
Let's not forget about customization! Online chocolatiers often offer personalized options that allow you to create a truly unique gift or treat for yourself. Whether it's adding a special message on the packaging or selecting specific flavors and fillings for your chocolates, the possibilities are endless. It adds that extra touch of thoughtfulness and makes each bite all the more delightful.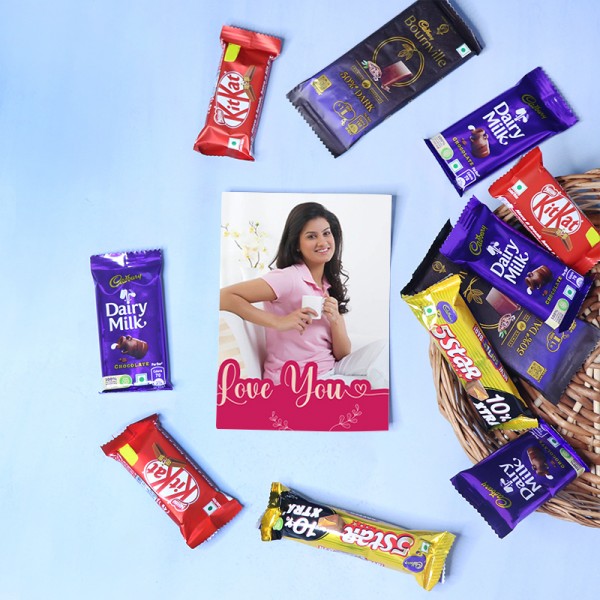 Additionally, many online chocolate retailers provide same-day delivery services, ensuring that you can satisfy those last-minute cravings or surprise someone special with a sweet gesture without delay. Say goodbye to waiting anxiously for days before getting your hands on those mouthwatering treats - now you can have them delivered today!
Lastly (but certainly not least), ordering chocolates online often means access to exclusive deals and discounts that may not be available in physical stores. So besides enjoying the convenience and variety mentioned earlier, you also get some savings along with your chocolaty delights.
In conclusion... Oops! Hold on tight because we're diving into yet another enticing aspect: personalized and customized chocolate options! Stay tuned as we uncover how these delectable goodies add an extra layer of sweetness and sophistication.
Personalized and Customized Chocolate Options
When it comes to satisfying our sweet tooth cravings, chocolates always come to the rescue. And now, with online chocolate delivery services, indulging in your favorite treat has become even more convenient. But what if you could take it a step further and make your chocolate experience truly personalized and customized? Well, guess what? You can!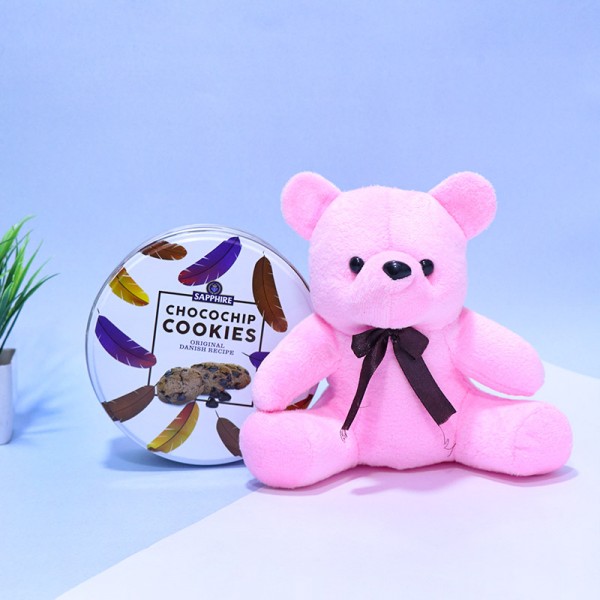 Online chocolate delivery platforms offer a wide range of options for personalization and customization. From selecting the type of chocolate base to choosing your preferred flavors, fillings, and toppings - the possibilities are endless. Whether you prefer dark or milk chocolate, nuts or caramel, or even exotic ingredients like sea salt or lavender - you can have it all.
But that's not all! Online chocolatiers also give you the option to add a personal touch by customizing the packaging of your chocolates. Imagine receiving a beautifully wrapped box of chocolates with your name on it or a heartfelt message designed just for you. It adds that extra element of thoughtfulness and makes every bite even more special.
So next time when you're craving some decadent treats or looking for an unforgettable gift idea, consider exploring the world of personalized and customized chocolate options available through online delivery services. Trust me; it will elevate your chocolate experience to new heights!
Conclusion: Why You Should Try Online Chocolate Delivery Today!
In today's fast-paced world, convenience is key. And when it comes to satisfying your sweet tooth cravings, online chocolate delivery offers the ultimate convenience. With just a few clicks, you can have delectable chocolates delivered right to your doorstep, saving you time and effort.
But the benefits of online chocolate delivery go beyond mere convenience. By choosing this option, you open up a whole world of personalized and customized chocolate options. From unique flavors to beautifully crafted chocolate bouquets, there's something for everyone.
Don't miss out on the opportunity to satisfy your sweet tooth cravings without any hassle. Explore the vast array of options available through online chocolate delivery services and discover new flavors and experiences that will leave you wanting more.