Flowers are the best way to bring a wide smile on someone's face. Any why not! One can instantly brighten anyone's day with fresh blooms. Nowadays, one can find a variety of bouquets that are specially designed for a particular occasion. These bouquets are capable of exhibiting unique emotions and thus helping you celebrate the given occasion perfectly. So if you are looking for some unique and beautiful bouquet designs, here are some of the most exotic ones that can brighten up any given occasion and make your day a memorable one: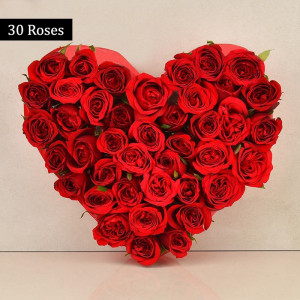 Presenting heart-shaped bouquet is one of the most classic ways to impress your loved one. Since the heart is considered as the symbol of love, this is the best way to confess your love towards your beloved. Wedding anniversaries, Valentine's Day, and love anniversaries are some of the occasions that one can celebrate by presenting a heart-shaped bouquet. Although red roses are the best pick for such occasions, you can consider other variants like gerberas, orchids, lilies, etc.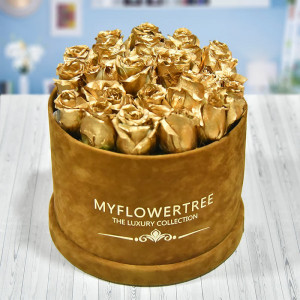 Another luxurious way to express your feelings for someone is by handing them a bunch of gold roses. As they say, "Old is Gold," these flowers are a perfect present for grandparents. From their wedding anniversary to their birthday, a bouquet of gold roses will help you make them feel the love and warmth you carry in your heart for them. Also, this is a premium way to make your grandparents feel luxurious on their special day.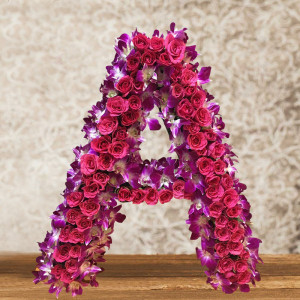 A letter bouquet can provide a much personal touch to your present in an effortless manner. You can simply pick a letter that you want to feature on your bouquet and get it delivered right on your doorstep. This letter can be the initial of the first name of the birthday girl/boy. Or you may get two letter bouquets that feature both the first and the last name. This present is also a great option for wedding anniversaries as you can pick the initials of the couple and surprise them with these fresh blossoms that feature their name.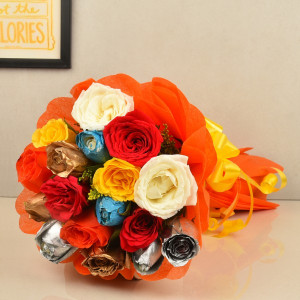 While flowers add brightness to the day, you can add colors to any given occasion with rainbow roses. With a variety of colored roses: Red, White, Yellow, Blue, Golden, Silver, Green and Brown, you can fill colors in the life of your near and dear ones. Such a colorful bouquet of flowers is bound to bring a wide smile on their receiver's face and make their special day a memorable one. You can also present such a bouquet on (the festival of colors) Holi which will not only level up the festivities but will also help you have an eco-friendly Holi.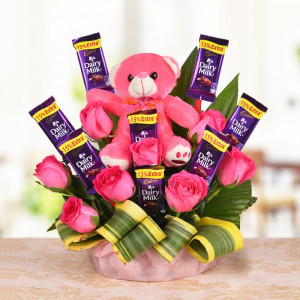 Confessing your love to someone will require you to go grand in order to ensure that your beloved is able to understand and appreciate your emotions. For this, you can pick a bouquet of roses created to portray a teddy bear. What could be a better way to express your feelings towards your loved one other than a huge flower teddy! You can also pick this exquisite bouquet to greet your beloved on his/her birthday and make their special day a memorable one.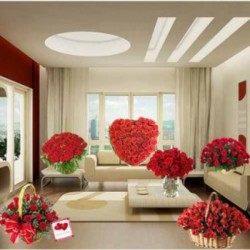 There are some occasions which require you to go a little overboard in order to express your emotions to your better half. For occasions like these, a room full of bouquets is the perfect fit. Usually, red roses are the best flowers for such purposes, but you can experiment with various arrangements and present your beloved with basket bouquet, bouquet in a vase or even a heart-shaped bouquet. You can plan this on a special occasion like your better half's birthday or your wedding anniversary.
These were some exotic flower bouquets that can help you level up the merriments of any given occasion. We are sure that you will be able to weave some beautiful memories on your special day by presenting these beautifully crafted bouquets. You can order these freshly picked flowers online and opt for the free delivery option which will help you get your flowers right at your doorstep. One can easily find these exquisitely designed bouquets of flowers online and send them to their loved ones in Mumbai, Delhi, Jaipur, Bangalore or any other part of the country.