The most awaited festival of the year is about to knock your doors! Diwali is such a happy and auspicious festival of India. Everyone celebrated Diwali with the utmost fervor and happiness that comes along with special rituals that are followed by gifts. Surprise your dearest ones with the handmade gifts that will surely bring a million-dollar smile to their face. Handmade gifts hold their essence and character. There are a lot of homemade gifting ideas that you can try out for this Diwali as it is more festive and prosperous. To add more light and charm to this festival, just present unique handmade Diwali gifts for your dearest one that is sure to make them Diwali prosperous and strengthen your bond with them too. Here is the list of unique and thoughtful diwali handmade gift ideas that will be undoubtedly appreciated by everyone.
Sweets
Everyone knows that Indian festivals never complete without sweets. Especially Diwali and sweets are like two sides of the same coin. On this auspicious festival, you can give your husband's delicious sweets, as a diwali gift. If you don't know how to make sweets, then you can make it with the help of youtube videos. You can try besan ladoo which is a traditional sweet and sure to relish them. So, present your dearest ones, homemade sweets loaded with the goodness of ghee and love.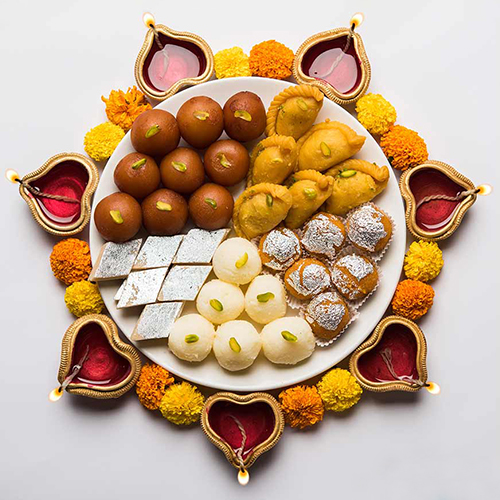 Paper Wall Hangings
Paper wall hanging adds an attractive look to the home. You can make it your own and personalize it with your creativity. From old newspapers to decorative items, you just string them in a thread and they are now ready to be hung on the wall. It looks cool and even more beautiful when you are made with love and care. Present this to your special ones this Diwali and see their face curve into a bright smile.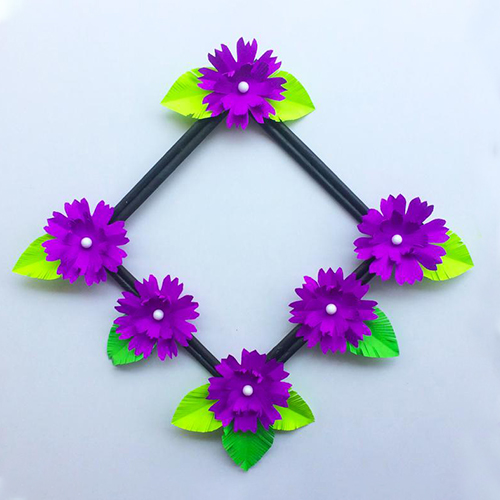 Paintings
If you have a keen interest in painting, then it's time to show your talent to your precious ones. Draw a beautiful picture of your loved ones and present them as a Diwali gift. It is one of the wonderful diwali gifts for your loved ones and they will undoubtedly appreciate you for this lovely gift. Damn sure they always stand out in the eyes of your special one.So, show them your immense love with these thoughtful paintings and touch their heart.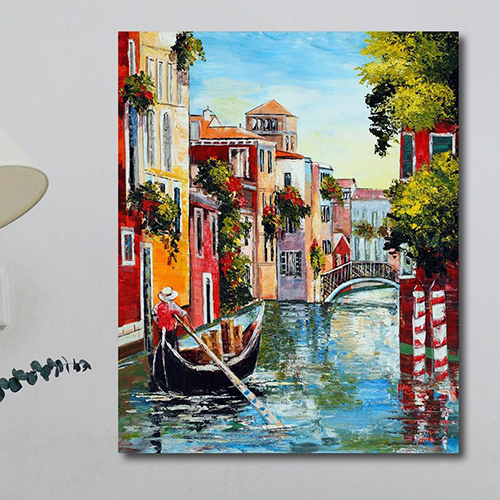 Décor Lights – Magic Jars
Diwali is all about blinky lights and delicious sweets, so what better way to celebrate the festival than with the lights. Everyone loves glass jars especially when it is decorated with so much love. The sparkling gift holds so much emotion when you gift it to your dear ones. Fairy lights are the ultimate diwali handmade gifts option that can light up every corner of your house to make it look attractive. Of course, these are a great alternative to those age-old traditional Diya and candle lights. You can even paint it and make it look cool and pretty. So, gift this simple décor piece to your loved one that can do their magic with anything and everything.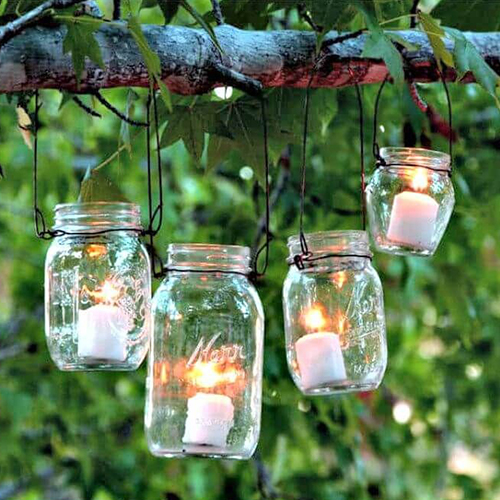 Scented Candles
Want to make a big impression on your dear ones? If so, then you can go with DIY scented handles. Make these candles that smell heavenly and enthrall your boyfriend by spreading aromatic vibes this Diwali. These are easy to make and it would make a wonderfully diwali gift for boyfriend. They will feel very good every time they light these candles. This Diwali shower your love on your boyfriend with this unusual gift that will surely add to the festivity of celebration.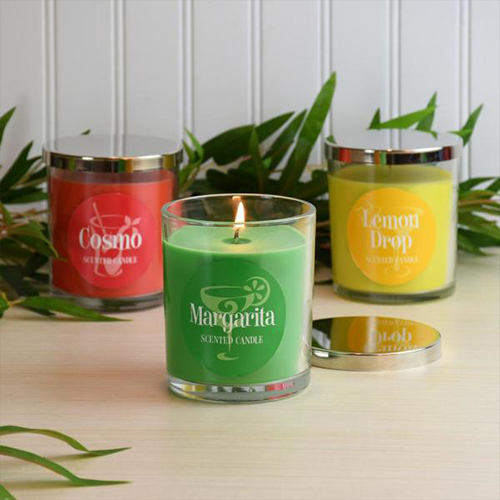 Gift Hamper
Looking for a thoughtful diwali gift for husband? So, surprise your hubby with this handmade gift hamper to make their Diwali celebrations extra special this year. It's really a well-thought gift that you can present it to your dear ones on this special festival of lights. Take a shining cloth and place the stuff like chocolate, diyas, dry fruits, small gifts, etc. and tie it with a wide ribbon. Don't forget to attach a note for your loved one to the hamper. This gift pack would surely make up a perfect Diwali gift for your loved ones. So, present it and let them eat healthily in the feast of Diwali season.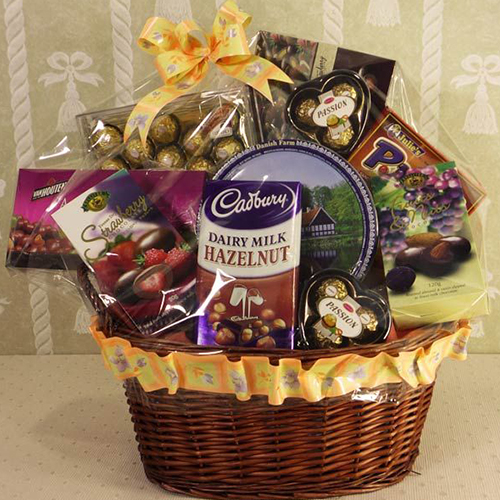 Final Thoughts
Gifts are sure to express your love and warmth for your dearest ones in the most beautiful manner. Especially, presenting handmade gifts to someone you love shows them that you care and are not gifting them something for the sake of it too. Hope these deepavali gift ideas will make your loved ones feel happy on this Diwali. Present a perfect gift to your loved ones and get a chance to sweep them off their feet.