One of the most important birthdays for a young woman is her Sweet Sixteen! When you're celebrating the sweet sixteenth birthday of your sister, you want to make it special – or you'll never hear the end of it, at least until she turns 21! A sweet sixteen is an exciting celebration as it will mark her getting one year closer to adulthood.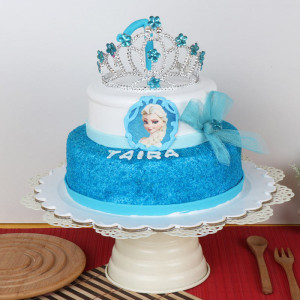 Find here how to celebrate your sister's Sweet Sixteenth birthday with gifts for her to make her feel extra special!
The Importance of Sweet Sixteen
For girls, a "Sweet Sixteen" birthday is an important rite of passage that celebrates approaching adulthood and is usually celebrated with a big party. This is a very exciting time for a teenager, as they turn the page to a new chapter of their life, stepping up to more responsibilities as they move closer towards maturity.
Sweet Sixteen Traditions
The Sweet Sixteen is first and foremost a party, where your sister will want all her dearest, closest friends to be present. When there's everyone she loves all huddled around her, you may take the lead to introduce these original Sweet Sixteen birthday traditions widely observed around the world that will delight your little sister creating the much-anticipated dramatic effect.
1. Candle Lighting Ceremony
This is one of the sweetest Sweet Sixteen birthday traditions, which involves 16 candles to be exact. Each of these candles is given to special family members and friends by the birthday girl. Take the initiative to call the recipient's name and have the birthday girl speak a few words about why the person is special to them.
2. Shoe Ceremony
Typically, the birthday girl would start off the party in flat shoes or slippers. Then, she is sat in a chair and an important male figure in her life; typically, her father, grandfather, godfather, uncle, or brother, will approach her with a pair of high heels placed on a pillow. He will then help the birthday girl change into the high heels. This is symbolic of her transformation into a young woman.
3. Tiara Ceremony
The tiara ceremony is very similar to the shoe ceremony except for the mother or a strong female figure approaches the girls and places a tiara in her head. This symbolizes the mother's recognition of her daughter becoming a woman. The tiara ceremony is sometimes combined with the shoe ceremony having both people approach at once.
Birthday Gifts for your Sister
Finding the perfect birthday gift for everyone in your life often feels like a challenge. But the best Sweet Sixteen Birthday gifts for your sister must be something the birthday girl wants or something as special that has a sentimental value attached.
Jewelry
Clothes
Shoes
Customized Keychains
Wristwatch
Coffee Mugs
Personalized Pillows
Skin Care Products
Customized Journal or Notebook
Personalized Candles
Framed Photos
What's great about these gifts? You will be able to find these gifts easily from online gift shops that will readily deliver your gifts as per your requirement, while you plan and organize your sister's special Sweet Sixteen Party!