A couple's first wedding anniversary is a very special day because it ushers in fresh energy for another fruitful and love-filled year in their lives. A mature love continues to grow between the two souls and binds two human beings in a holy partnership from the first day a couple vows to be each other's support net forever despite all of life's ups and downs. That is why people browse for 1st-anniversary gift ideas on the internet and in their local markets. It not only brings back memories of the wedding day, but it also allows overwhelming the husband/wife.
As you read this, your anniversary is just around the corner, so please accept our heartfelt congratulations and best wishes. And we hope to the Almighty that through your anniversary festivities, you will be able to bring a sense of affection to your better half and your married life. Without further ado, here are few presents that are suitable for anniversary amazement.
1. Basket Of Flowers
Flower baskets are a good choice if you want to show your affection with quick and loyal gifts. Even though flower bouquets are out of style, they are still the most powerful way to show affection. Per wedding anniversary celebration will have its collection of flowers, which you will not be able to find in a physical flower store. As a result, purchasing 1st wedding anniversary floral bouquets from online shopping pages is preferred. Aside from the various styles of roses, the eCommerce website also sells a range of designer bouquets. So, for your valentine, pick the perfect floral bouquet and show it on the wedding day.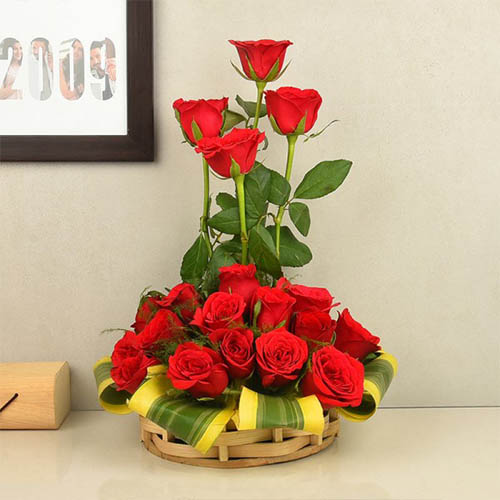 2. Aromatic Candles
Enable the scented fragrance of your wedding anniversary gifts to soothe your husband's soul! Luxury candles are a practical and charming anniversary present that will win over your husband. They're enticing presents, and when they're wrapped in love and passion, they'll steal your husband's core.

3. Cakes and Candies
Without delectable cakes and chocolate bouquets, the wedding anniversary celebration will be incomplete. You should offer the special somebody delicious cookies and chocolate bouquets. You should go with custom desserts instead of the usual flavors and toppings. Approaching online shopping sites is the perfect way to get your hands on those best Wedding anniversary gifts online.
Level cakes are one of the appropriate cakes for a wedding anniversary party. Online shopping sites will supply you with two-tier or three-tier cakes. You can save money on tier cakes by taking advantage of exclusive sales and discounts. The Ecommerce website is considerably less expensive than the local cake store.

4. Couple Gifts
You may not need to go to an actual store to buy the couple's presents. Instead, you can shop for the right pair of presents on eCommerce websites. You can buy t-shirts with quotations like "Best Hubby and Best Mate" or "King or Queen" and others from online shopping pages.

5. Dinner Date Card
Wait a minute! Put an end to it right there! Are you thinking that sending a card to a married couple isn't enough? Simply looking at this card for a moment would expose the card's beauty in describing and showing passion. The anniversary greeting card features a cutout of a couple on a candlelight dinner date who are thinking and feeling nothing but a passion.

6. A Green Indoor Plant
Is it recommended to present the Indoor plants as wedding anniversary gifts? Certainly yes! You should give your life spouse the indoor plants as a gift. Indoor plants can have numerous health benefits, making these are some of the best wedding anniversary presents. You should offer your spouse or partner indoor plants if they are involved in the backyard garden. The indoor plant will offer your family peace, wealth, overall wellness, and happiness.
7. Jewelry
Without a question! Every woman's favorite present is jewelry. But did you know that men still like receiving jewels on special occasions? And, jewelry makes a great anniversary present for spouses as well. So, on your wedding anniversary, show your love and feelings for your husband by offering them a valuable piece of jewelry.

8. A Ticket to The Dream Destination
This would be the best one among the other gifts for first wedding anniversary. There would be some destination that would be a dream for your partner. Plan a secret trip to the dream destination with the help of any online sites with the best offers.

9. Personalized Gifts
If you want to present something unique to your loved one, then you can go with some personalized gifts from the online stores. You can personalize anything like mugs, pillows, frames, watches, miniature, cakes, and even many more things.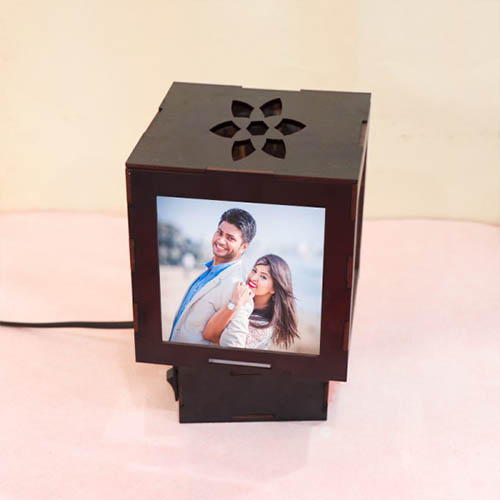 Verdict
About every online gift store has all of the above-mentioned first anniversary presents for half. So, choose the best one from the list above and make plans to buy it from an online retailer. You can also make your partner feel special by sending the best anniversary presents online to their homes through online gift delivery.