Flowers can lift up the spirits and have the power to make you feel happy so they can be a perfect choice to give on the occasion of Raksha Bandhan. You can order online rakhi with flowers which can be a great combination to give to your brother and make him feel special. Flowers can be the best choice for every occasion even for mother's day or father's day and they can also be gifted to your partner on your wedding anniversary. Since they are such a good choice we will look at various ways you can gift some flowers on this Raksha Bandhan:
A tulip bouquet with a rakhi
There is no perfect combination of the flowers and rakhi but every combination has its own beauty. A silver rakhi, for instance, has an elegant touch and your brother might want to wear it on his wrist all the time. A tulip bouquet can be a great choice because it gives a refreshing feel with its colorful blossoms. Flowers can also be one of the rakhi gifts for sister on this occasion as this can also bring a smile on her face. So if you are planning to buy online rakhi then go for a combination of it with a flower bouquet.
A photo frame and a bouquet of Lilies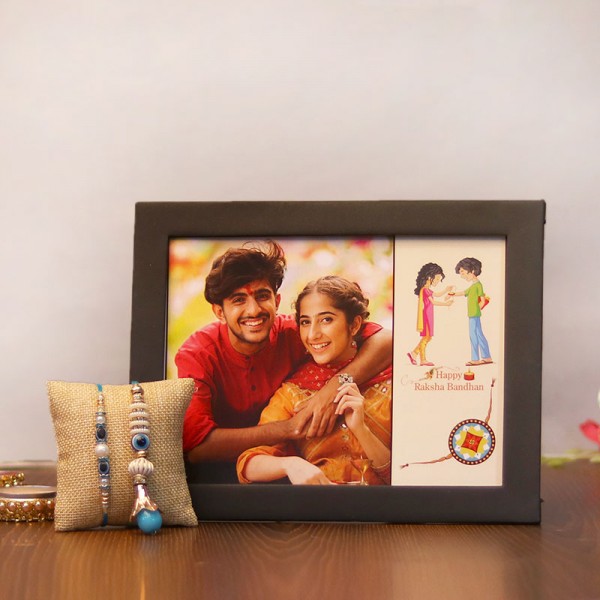 Flowers can be a great addition to your gifting ideas as they add to the beauty of the gifts. Flowers also convey a message that you care for the person and show how much you love them. You can also gift a Raksha Bandhan photo frame that consists of the best photos and memories involved with it. You can pair any of your gifts with flowers to fill their day with joy. Lilies are really beautiful and they symbolize purity which will be a great addition to your gift.
A nice greeting card and Orchids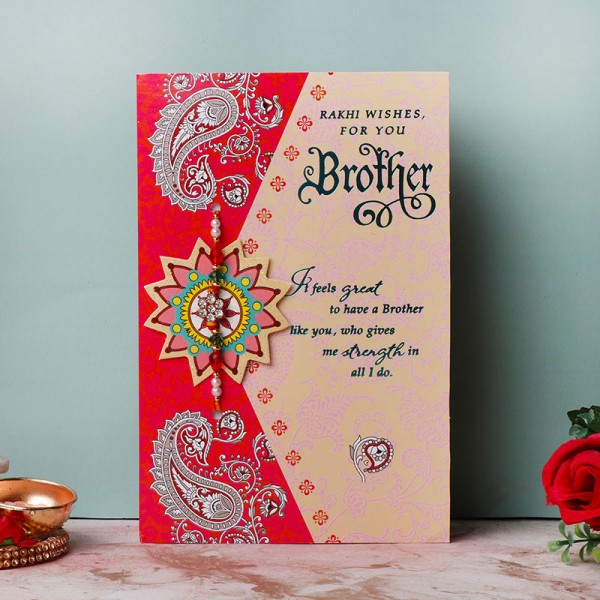 You can give your loved ones who are far away from you a gift with a greeting and an orchid bouquet which will be quite unexpected. Sisters will love your surprise because girls mostly love flowers because it brings happiness to whomever it is with. Therefore, you can order a happy Raksha Bandhan card with an orchid bouquet to make this occasion more special. Gifts and greeting cards are said to strengthen the bonds that two people share and can be a great way to convey your wishes.
Personalized rakhi with a flower bouquet
Personalized rakhi speaks for themselves they are very special and hold a valuable place in the heart of the wearer. You can see their face brighten whenever they see them as they can have photos of both of you. You can order flowers from the Online Flower Delivery services to get it delivered on time. With the Raksha Bandhan just a month away you should probably start searching for beautiful gifts for your sister too.
A flower baskets for your brother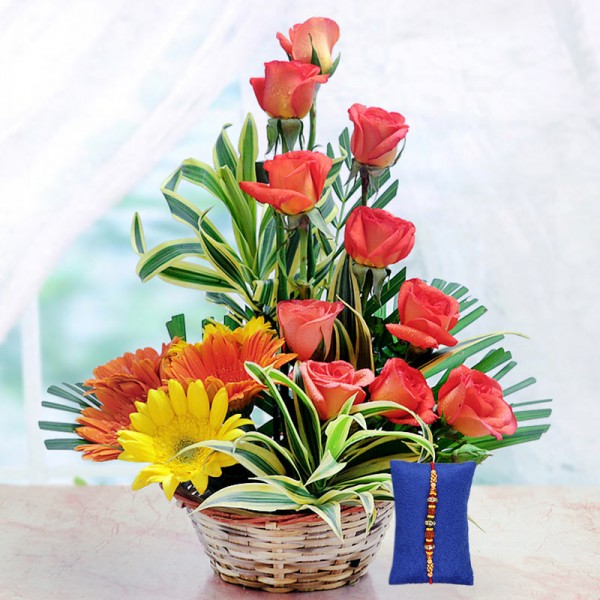 Not just sisters but brothers can also love a flower basket because the refreshing colors can actually relieve your stress and help you smile. Flower basket can be ordered online from leading online gift sites at affordable prices. If you have a younger sibling you can even order a cartoon rakhi that might excite him and all the gifts can be bought from the same online gift store because they have a great collection of all the gift items one might need.
A mixed flower bouquet with bracelets
There is a wide choice of rakhis available online and the bracelet rakhis are one of them you can buy these for your brother for Raksha Bandhan. A mixed flower bouquet can be a great choice because it will have all kinds of color and flower variations which will increase the beauty of the bouquet. You can go for such bouquets if you are unsure of their favorite flower or just want to gift something unique. You can convey your wishes using the flowers and wish your sibling a happy Raksha Bandhan!
These were some of the options available on the market that prove that flowers are the best choice for Raksha Bandhan and you can choose from the options mentioned above. You can surprise your siblings with such sweet gestures on this Raksha Bandhan.