Karwa Chauth is an Indian festival that is traditionally celebrated with greater enthusiasm. On this day, married women in Hindu families take karwa chauth vrat, which is fasting from sunrise to moonrise. It is also known as nirjala fast, which literally means water and no food is consumed until moonrise. Do you know what is the reason behind this? It is for her husband's good health and prosperity.
The day of karwa chauth is a chance for every husband to shower love for their wives. The entire day is celebrated wholly with devotion. As the females fast for an entire day for the longevity of their husbands, they do get loveable gifts from their life partners as a token of love. Are you aware of the significance of Karwa Chauth Vrat? Don't you want to know its importance? Scroll down till the end and get the knowledge of Karwa Chauth and some top selected gift ideas for the day.
When Is Karwa Chauth Celebrated?
It is the festive day celebrated on the fourth day of the Purnima in the month of Karthik. It is the day to make the marital bonds even better with the significant others. The day is really fun and divine for Indian married women as they observe fast until evening for the wellness of their husband. Women dress up in new clothes and wear beautiful accessories on the day. The most preferred clothes on the special day will be red sarees as it is a symbolic one on happy married life. And therefore there is a greater significance of karwa chauth vrat in the life of Indian women as they are following the traditions and rituals for the wellness of their husbands and family.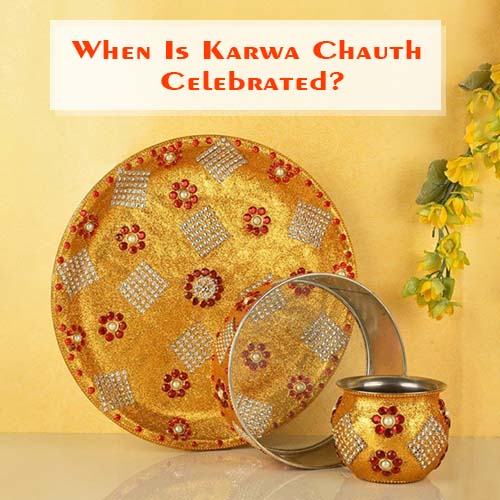 Story Of Queen Veervati
Are you wondering about the importance of karwa chauth vrat that Indian women, even married and unmarried observe on the auspicious day? There is an interesting story behind it. Have you heard about a beautiful queen named Veervati? She was the most loved and pampered sister of seven brothers. She took her first Karwa Chauth fast at her parent's house. Queen Veervati began her fasting from the sunrise, but by evening she couldn't resist hunger and thirst. As she was the most loved sister of seven brothers, they couldn't anguish her stress anymore. So, they begged for her to stop the fast, but she refused. Therefore, they tricked veeravati by placing a round-shaped mirror on a nearby tree that made it look like a false moon. And she fell for her sibling's trick and broke fasting. The moment she sat to eat food, she heard that her king was dead. Therefore, women in every Hindu family observe fasting with greater care for the longevity of their husbands.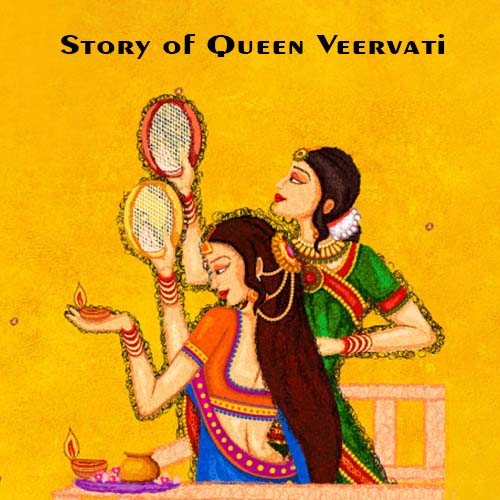 Importance Of Karwa Chauth
There are a lot of significant stories about Karwa Chauth vrat even in Mahabharata. Draupadi fasted for the Pandavas and that made them able to face their problems and issues very boldly and came back overcoming them. The karwa chauth significance is noted in many historical and traditional stories as well. The day is completely for women, especially for married women. Even unmarried women do take fast for the wellness of their fiancé. This day is a real enjoyment for women where they can go shopping for sarees and other essentials of pooja. The elderly woman in the family will perform religious undertones and offer Goddess Parvati with various items of sweets and other stuff. And also a didactic story will be narrated to the younger women in the families.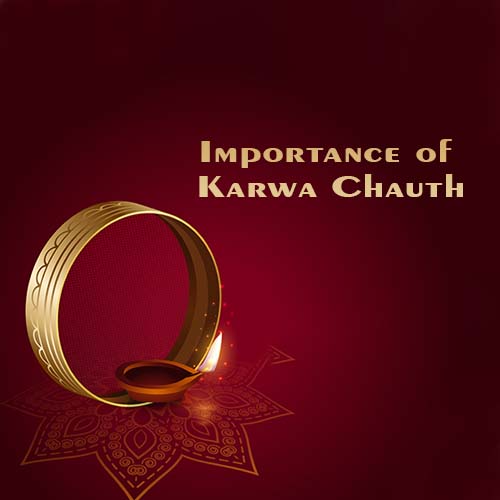 The Way Of Celebration
As mentioned earlier, the day is full of greater joy and happiness for women. On this day to impress and shower the wholehearted love for the wives, husbands present them with elegant karwa chauth gifts. There will be a loaded collection of stunning gifts on the market offline and online at reasonable rates. Presenting them with beautiful gifts is the way of confronting the pure love that they have for them. Listed below are some of the few available gifting ideas on the internet at decent rates.
Karwa Chauth Thali:

This is the most searched and purchased gift item on this divine day. The portals are ample with pooja essential thalis on the sites where you can easily place the order within a few clicks and swipes. The Thali includes a pot, chanli, and diyas which are beautifully decorated with colorful clothes.

Personalized Cushion & Mug:

These are the failsafe option of a gift that you can present to your significant ones. Portals facilitate the option of getting them customized with your wife's photo or with the theme of Karwa Chauth simply with some taps and swipes.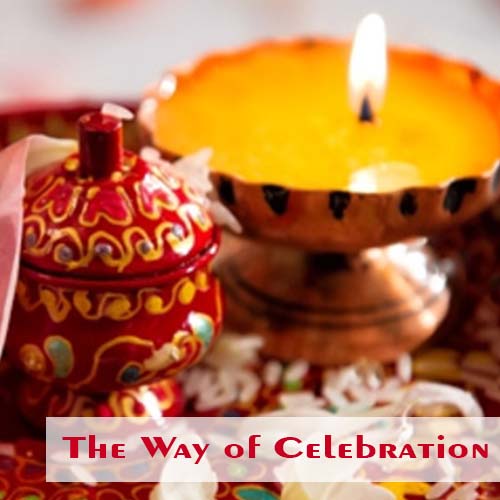 Final Words
Hope the above article has aided you in gaining a little knowledge about the importance and significance of the Karwa Chauth celebration and Karwa Chauth Vrat. Make use of any of the listed gifting ideas and celebrate the day with utmost happiness. May your husband feel better and prosper with all the blessings of God with your prayers.