Flowers are magical gifts that make the world look beautiful. It is that special thing that gives a touch of heaven to this planet. With vibrant colors and scented fragrances, there are endless varieties of flowers that bloom in different parts of the world. For sure, one can never witness the beauty of all types of blooms in a single life term. So, are you on a hunt to find the most beautiful premium flowers that you can avail of at pocket-friendly prices? Well, it is high time for you to take a look at the gorgeous collection of floral gifts available online. Express your heartfelt feelings and bring positivity to your loved ones' lives by ordering attractive floral arrangements!
Trending Premium Flowers That You Order Via Online Flower Delivery
Just like many other gifts, humans are greatly attracted by the sight of beautiful bouquets. It is the beauty and visual appearance of blooms that make them the best token of love for any special occasion. Some of the best premium blooms that you can order to delight your near and dear ones have been listed below. Take a look!
Red roses
Without any doubt, a bouquet of red roses tops the list of top 8 premium blooms that you can afford easily. So, is there anyone in this whole world who does not like to smell beautiful roses? Well, the answer would be a big no! There is a reason why rose blooms have become synonymous with love, luxury, affection, friendship, and romance – they are the true perfumes of nature. Roses are versatile as they have a beautiful appeal and can be included in bouquets for any special occasion. Therefore, without any glitch in time, order the best flowers online via same day delivery.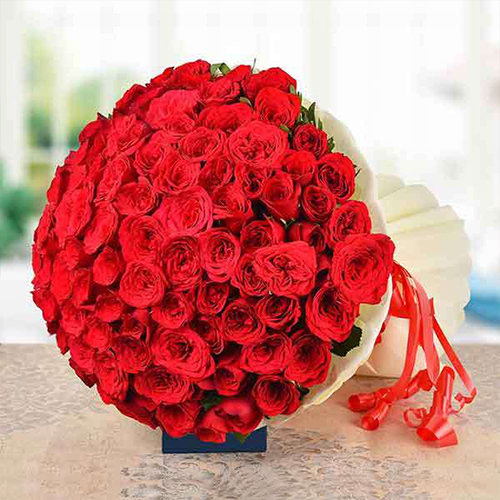 Carnations
If you want to buy flowers online for someone who is dear to you, then carnations are an ideal pick. Carnations are adorable blooms that signify the mother's undying love for her children. Moreover, it stands as a great symbol of love, care, charm and is found in a wide range of colors. Different colors of carnations symbolize different emotions. So, select the right bouquet of carnations from an online florist shop and send it to your dear one's place on their big day.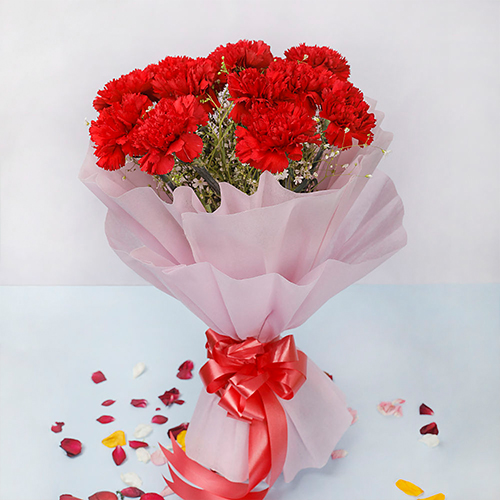 Gerbera Daisies
Gerbera daisies are lovely blossoms that are popular for symbolizing beauty, innocence, and purity of heart. These large blooms come in vibrant colors and make the best floral gift for every big day. Send premium flowers online as it is the perfect way to brighten someone's day. Buy now!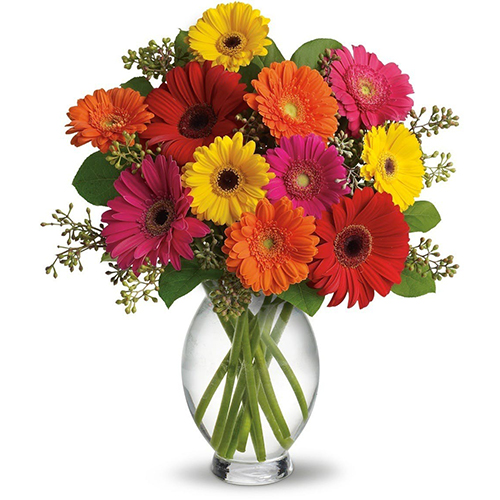 Orchids
Orchids are rare and delicate beauty that has an alluring appearance. A charming bouquet of blue orchids is an ideal way to make a lasting impression on your partner. So, order and send an orchid bouquet to your partner whenever you want to infuse love and romance into your wedded life. A blueberry cake is a perfect gift to pair with premium blooms. So, consider sending a combo gift with cheap flowers and cakes to make your loved one smile.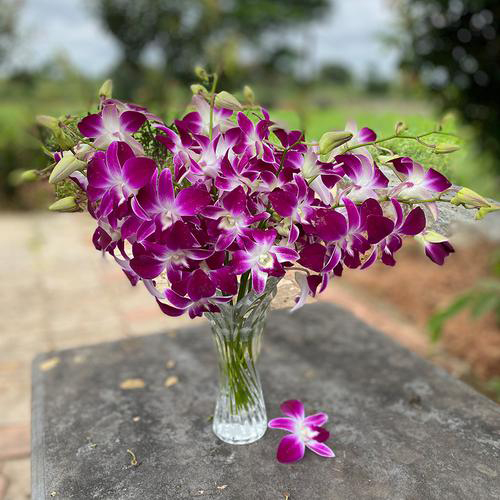 Sunflower
With the best combination of colors, sunflowers not only resemble the sun but also face the sun throughout the day. Sunflowers are considered a sign of longevity and symbolize warmth and appreciation. They make an excellent gift to bring happiness and love to your special one's life. This stunning beauty is one of the premium affordable flowers online. So, make your choice and order sunflower bouquets online and add an extra element of surprise to your special day.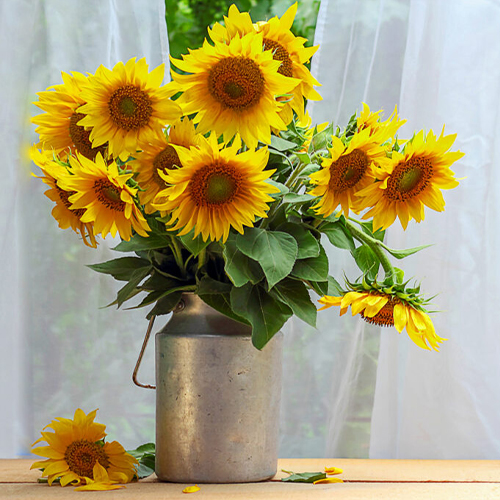 Lily
Are you hunting to find expensive affordable flowers to add glory to your upcoming occasion? Well, a bouquet of lily blooms would be a great pick for you. Symbolizing purity and virtue, white lily blooms are one of the greatest choices when it comes to delighting your loved ones. Shop now!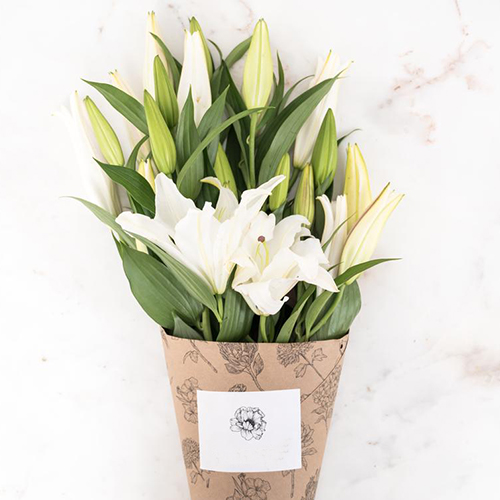 Tulips
Tulips are charming beauties that are associated with love and romance. So, if you wish to express your love for someone special, consider a bouquet of tulips. Available in different shades and endless colors, tulips symbolize cheerfulness, happiness, true love, affection, royalty, etc. Show your friends and relations that you love them as you deliver tulips to their doorsteps via flowers same day delivery.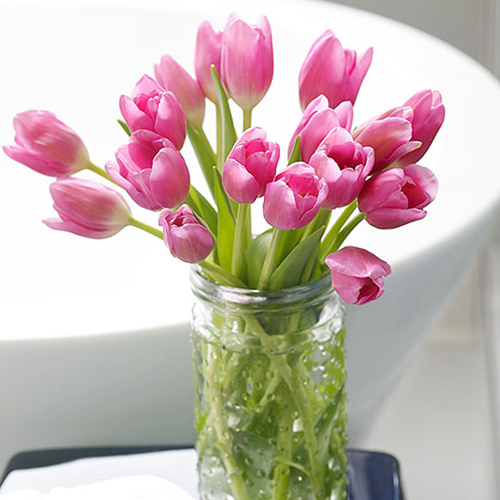 Daffodils
This bright yellow bloom ensures happiness. Daffodils are lucky blooms that are greatly associated with rebirth and new beginnings. So, always consider presenting a bouquet of daffodils for occasions like birthdays, weddings, engagements, etc. One of the legends has predicted that presenting a single bloom of daffodils can foretell misfortune. Therefore, always look forward to ordering a bunch of blooms!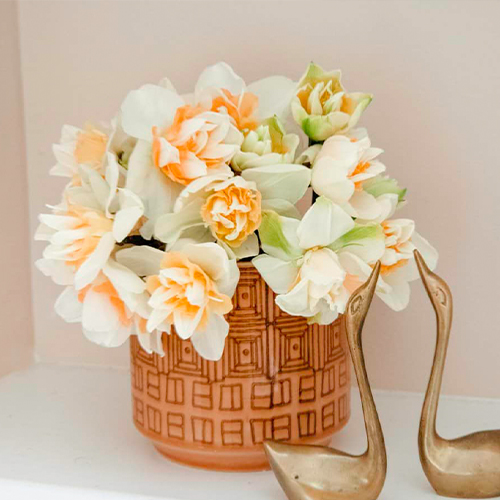 Last Few Lines
No matter in which corner of the city you reside, you can easily send premium flowers at the comfort of your home from online florist shops. So, order lovely floral gifts via online delivery and make your loved ones happy today.