The month of February is nearing and there is a breeze of love all around. The month itself symbolizes love because of Valentine's day. The one week of enjoyment will begin starting with Rose Day followed by Propose Day, Chocolate Day, Teddy Day, Promise Day, Hug Day, Kiss Day, and ending with Valentine's day. Although you surprise your partner throughout the year, this is the best week of the year to make your partner feel special. On every day of the week, surprise your beloved with cute little gifts, that make them feel overwhelmed and give a kind of assurance that you are always there. Chocolate day is celebrated on the third day of Valentine's week. The couples express their adoration and care by gifting and sharing chocolates, as a token of thank you. This day is not only for couples but also for family, friends, and colleagues.
Everyone wants to make this chocolaty gesture, a heart-melting, to bring a beautiful wide smile on your better half's face. There is hardly any person who doesn't like chocolates, so gift your loved ones some unique chocolate gifts and make them more memorable. Scroll down to get a few ideas to make the day awesome with Chocolate Day gifts.
Chocolicious Bouquet: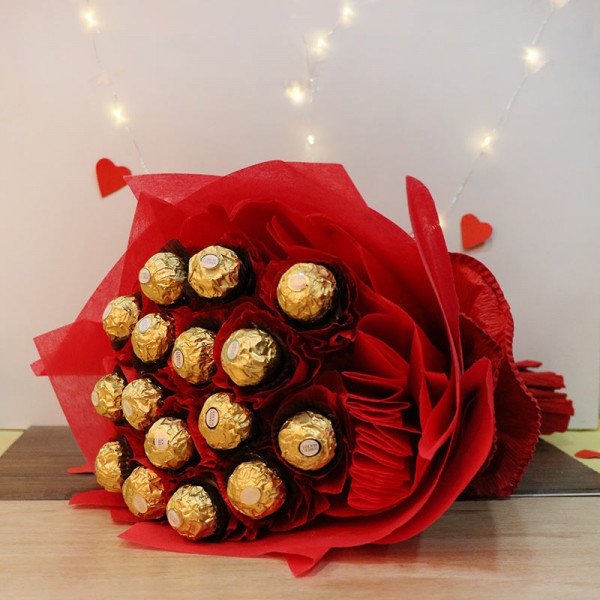 This is one of the creative gifts that melt your partner's heart. Give an exotic arrangement of chocolates to your loved ones. It is an ideal way to enhance this day and make it memorable. Online, you can find beautiful bouquets of chocolate available exclusively from the hands of designer bouquet makers. It can also be customized as per your wish, depending on the type of chocolate bouquet. This gift for chocolate day is a token of appreciation and acknowledgment towards your loved ones. Surprise your partner, with a bag full of chocolates when you are not around and you can feel your lover's voice trembling in joy when they call you.
Embellished Choco Mason Jar:
It is one of the unique ways to celebrate the chocolate day. It is because of the creative representation attached to it. These jars contain messages that express your feelings. You can find mason jars available online. Get the mason jar and some favorite chocolate of your dear ones. Now, the creative part is that, write down why you love your partner for as many reasons as possible in small little notes. Tie those little notes to each chocolate and fill the mason jar. Decorate it yourself with ribbons, glitters, and hearts. Gifting this to your special ones, to make them wow and blush with happiness.
Prepare Your Own Chocolate:
A chocolate dessert made with love is better than any chocolate you get from the market. It will take a bit of your effort but you can be sure that the labor won't get wasted. This doesn't consume much of your time, but your partner can feel your love from the effort you have put in. Before you prepare chocolate for your partner, be sure about what your loved one likes. Don't assume, as it may ruin the day's celebrations. Making chocolate is an art and this time, try it for your loved ones. This is one of the sweet gestures that can make your loved ones feel astonished and happy.
Personalized Box of Chocolates: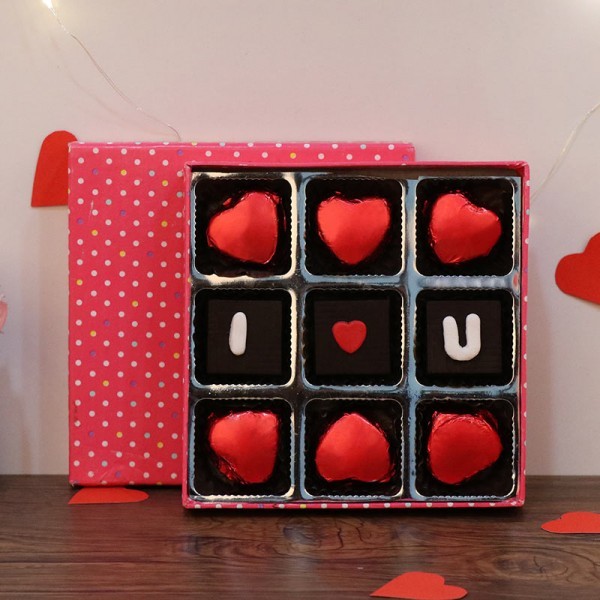 Celebrate the day in a more heartwarming way by adding a personal touch of memories to your chocolates. You can get your special box of personalized chocolates with a picture. You can get the name and picture of your loved ones printed in the box. It is available in tempting flavors that can turn the moment into magical ones. Select any memorable picture of your loved one and make a special note for them. Have the picture and message printed in the box, full of chocolates. This gift lifts the mood and reminds your loved ones of your love and care for them. 
Chocolate Explosion Box with a Gift:
If you are looking for something unique to surprise your loved ones, then explosion boxes are one of the best choices. This box unveils multiple layers of yummy and delicious chocolates on the opening. These boxes can also be personalized by adding a picture of your dear ones. Gift this to the ones you love from the bottom of your heart. Opt for a box that has hearts over it, and add your little love notes on the cards. Select all your special ones favorite chocolates and make the explosion box. This gift can make them feel on top of the world and they adore you even more.
Wrapping up
Create some melting moments on this sweet day by exchanging delicious chocolates with exquisite gifts. You can find various chocolate day gifts online, which you can get with just one click. Get the best gift and have a Happy Chocolate Day.