No two brothers and sisters can have the same bond as others. Every brother-sister relationship is a product of their childhood memories, lessons, failures, embarrassing moments and silly fights that make it unique. Sometimes they get into aggressive fights, pulling hair, twisting ankles, banging heads and beating the living hell out of each other. Other times, they go to the ends of the world to bring a smile on the other one's face. Sometimes, they stand tall against the world; sometimes they play their very own tug-of-war. There is so much love, affection, and care along with a sense of security in the brother-sister relationship. A home is where he is the '
King of the House
' and she is the '
Princess of All Dramas
' and the parents can't stop adoring their notorious little ones.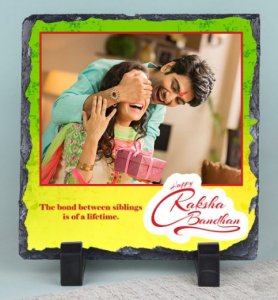 During the festival of Rakshabandhan, the sister ties a holy thread, '
Rakhi
' on her brother's wrist praying for his health, happiness, safety, and protection. She also gets
gifts for him
. In exchange, the brother takes an oath to protect the light of his life against all evil and ensure her safety in all stages of life. He also hands over her favorite gifts to the queen. Now, this extraordinary relationship needs an exchange of some out-of-the-box gifts too. Besides the obvious chocolate boxes, sweets, and apparel, what can you gift your brother or sister on Rakshabandhan?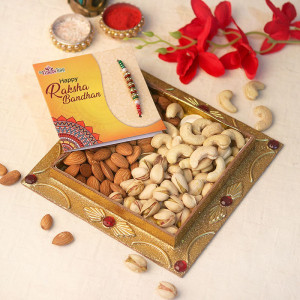 Here's a finely curated list of 5 out-of-the-box
Raksha Bandhan gifts
for brother and sister.
1. A Travel Experience
If you've watched 'The Tripling', you'd know what we're coming to. For once, take some time off to enjoy your brother or sister's company at a tucked-away location in the valleys or at the beaches. As per your tastes, you can choose to back-pack through quaint villages of Himachal Pradesh or party the night away in Goa. Traveling together is the most beautiful thing that can happen to you two. It is bound to bring you closer.
2. Spa day
Why is going to the spa such couple things today? Break the norm; take your sibling out for a chill day at the spa. Indulge in soothing massages while scintillating music fills the air and you can no longer remember the worries of the outside world. Take this time to interact with your sibling and share the mystical happenings of life.
3. A Music Festival
Music is a universal language that is bound to bring you closer to your siblings. You need no words, no drama, and no actions to tell your blood brother or sister exactly how you feel. Years of silence and inhibitions just leave your being when you are at a music festival. It is pure energy, the feeling of being united, of relishing the same sounds and of simply being together that gets your heart racing. It's a moment to write down in the pages of your brother-sister relationship book.
4. Chocolate Hamper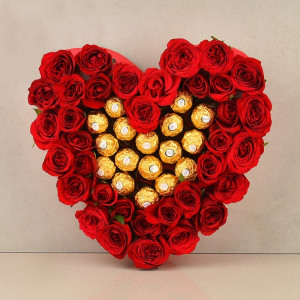 It's easy to pick a few chocolates from the store and gift it to your sibling. However, it makes a whole lot of difference if your chocolate hamper is crafted well. You can plan a heart-shaped
chocolate hamper
of your sibling's favorite chocolates which is sure to delight them. You can also have the arrangement adorned with roses to add an extravagant appeal of love and thoughtfulness.
5. Jump, Dive Or Trek
Adventure sports are a way to rebuild the trust and faith in your relationship. Adventure sports are designed in a way that the fear of the immediate future, the adrenaline rush and the electrifying excitement of the moment encapsulates the two of you in a bond that is beyond words. Go for scuba diving, white water rafting, bungee jumping or skydiving to experience the chastity of your relationship.
6. Tickets To A Game
Know what game your sibling gravitates towards and arrange for the tickets to the live game. Make your surprise super special by placing the tickets where they least expect it, say, the seat of their car, closet, inside the lunch box, etc. You can also try a sports-themed scavenger hunt and leave trivia around the house for a fun and overwhelming experience.
7. Massive Teddy Bear In Rose Arrangement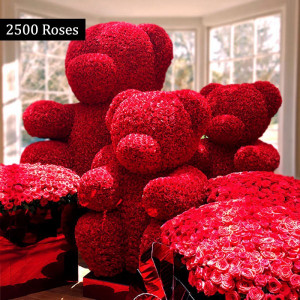 Gifting soft toys is too mainstream. You can take your gifting game a notch higher and celebrate the bond of siblinghood with special teddy bear-shaped rose arrangement. This is a customized gift option and works delightfully well to bring a smile on your sibling's face. You can decide the height of the arrangement. However, the bigger, the better! These unique ideas will not only strengthen your relationship with each other but they'll also leave you with memories to cherish for a lifetime. Celebrate your unconventional bond with some out-of-the-box Rakhi ideas to make it count.