Are you tired of procrastinating about the most beautiful rakhi gifts for your beloved siblings? Well, there is an extraordinary way to choose a gift that would perfectly suit your brother or sister. The zodiac specialist working with online gift shops has come up with a terrifying way to help you pick the right gift for your siblings this year. As you know, each zodiac sign is unique and hence you can easily find the best rakhi gift according to your sibling's zodiac sign. Some of the most heartwarming gifts according to each zodiac sign have been listed below. So, take a look and book the most appropriate rakhi gifts for your crime partner! Scroll on!
1. Aries
People who are born under this fire sign are known for being courageous, confident, and short-tempered. Whether your sibling is elder or younger to you, they love to be pampered with gifts on special days. Some of the best rakhi gifts for them include chocolates, kalamkari rakhi, body essentials, yoga mat, personalized wine glasses, personalized perfumes, etc. Send rakhi online to your Aries brother on this beautiful day as he will love to receive a unique gift at his place.
2. Taurus
Taureans are always headstrong and always look for the best things. They like things that give sweet fragrance and they love all things that are synonymous with luxury. Sending rakhi gifts hampers with a diamond rakhi, a branded perfume, accessories, scarf, etc could be an ideal choice for them.
3. Gemini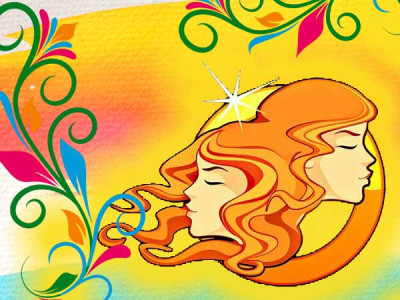 Although Gemini is the funny one in the family, they are two-faced, talkative, smart, and highly intelligent. People born under this zodiac sign will love to receive a good novel, magazine, a special photo frame, Lord Krishna rakhi, or a personalized caricature as rakhi gifts. Shop now!
4. Cancer
Cancer has a special place for families who love to pamper their siblings. A personalized picture frame, personalized rakhi, home décor, personalized indoor plants are some of the rakhi gifts according to the zodiac sign. Keep in mind that they are traditional, love to nurture, and love gifts that come along with a personal touch and feel.
5. Leo
Leo is one of the most generous and passionate signs of the zodiac. It is quite challenging to find rakhi gifts for people who are born under this zodiac sign. However, a nice perfume, tickets to their favorite show, bouquets, etc are some of the best rakhi gifts for them.
6. Virgo
Well, it is sometimes difficult to figure out the rakhi gifts for zodiac signs, especially for Virgos. The people born under this zodiac sign are often organized people who have a practical approach to life. They adore their friends and family members and make them feel important whenever they feel low. Meenakari rakhi, sweets, and personalized coffee mugs are the best picks for them.
7. Libra
Librans are smart, generous, and kind. They are always ready to take the blame for all the quarrels and they never disappoint anyone. A silver rakhi, home décor, entertainment items, scented soaps, lotions, etc are some of the rakhi gift ideas for Librans.
8. Scorpio
A scorpion loves to receive an expensive gift. Go all out and get a smartwatch or a classy Titan Skinn Perfume or a pair of designer shoes for them. You can even send a bracelet rakhi to your brother's place via rakhi same day delivery to make an awesome gifting gesture.
9. Sagittarius
Sagittarius loves to explore the world. Chances are high that your sibling might be living abroad. This year, eliminate the distance between your bond by sending rakhi to his place via online delivery. Some of the pleasant rakhi gifts that you can combine with it include sweets, rakhi gift hampers, new hiking boots, etc.
10. Capricorn
People who are born under Capricorn are the smartest ones. So, pamper them with love by presenting a personalized Bluetooth speaker, a pair of earbuds, designer rakhi, a set of traditional kurta, etc.
11. Aquarius
Aquarians have no limit to their imagination and they are the most creative people. Get a Feng shui rakhi, or some natural indoor plants as rakhi gifts for your sibling with this zodiac sign. Make your rakhi shopping online as you will get the chance to explore a wide range of indoor plants and creative gifts.
12. Pisces
This zodiac sign is well-known because people with this zodiac sign tend to be more romantic, sensitive, generous, and extremely kind. A set of scented candles, organic soaps, beauty products, woven baskets, etc would make the best Pisces gifts. Shop now!
Final Verdict
So, there were some of the most attractive and unique zodiac gifts according to personality traits. Choose the best gift according to your sibling's zodiac sign and send a beautiful token of love to their doorsteps via online gifts delivery. Happy rakhi gifts shopping!