Fathers are the epitome of kindness and discipline in families. They are the superheroes for their children. You may not know about the sacrifices your father makes to keep you happy. They can do everything for the happiness and comfort of their daughters and sons. Your dad works his whole life to provide you a comfortable lifestyle without expecting and demanding anything from you. You may find it difficult to express your emotions to your father, but it is vital, and your dad truly deserves gratitude from you. Beautiful and refreshing flowers, combined with unique gifts can help you to show your love, care and respect for your father. This Father's Day makes him feel special with these special Father's Day flowers.
Significance of Flowers
Flowers are defined as a symbol of beauty and love. A beautiful flower is an ideal present for all the events and occasions including Father's Day. Show your emotion through a variety of beautifully organized flower bouquets. You can find and pick from a huge assortment available at online stores and get them delivered on your doorstep.
Some of the most exclusive varieties of flowers include the following: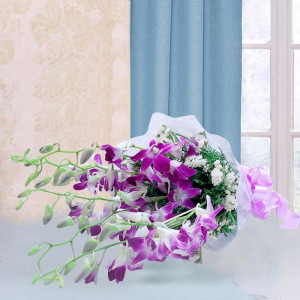 Orchids are the best flowers to be given to your dad. The Purple Orchids, bundled in a bouquet signify dignity, royalty, admiration, and respect. The purple shade is a sign of regality and royalty which can make your dad happy and regarded by their son or daughter. So, this Father's Day, make your dad feel special by giving him the best royal treatment with a collection of flowers in a bouquet, reflecting the purple ambiance.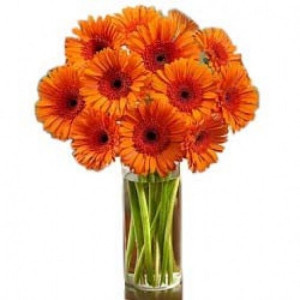 Gerberas are the best choice if you want to surprise your dad with colorful flowers. You can choose an eye-catching range of handpicked flowery joy clustered together in an attractive bouquet that is guaranteed to give joy and pleasance to your dad on Father's Day.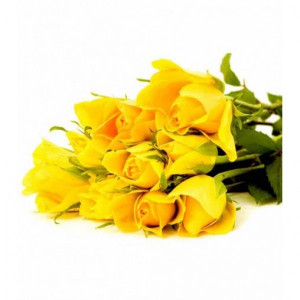 Say thank you, papa, with a bunch of yellow roses which represent cheerfulness and brightness. On this Father's Day, fill the celebration with joyful moments by gifting him this lively bouquet of Yellow Roses. You can combine it with a beautiful note and a scrumptious cake to make the event more special.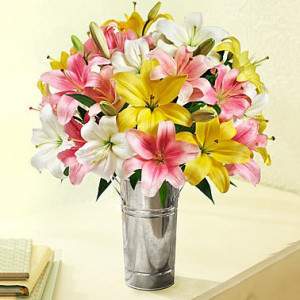 You can consider a bunch of Asiatic Lilies to gift to your dad on Father's Day. These assorted Asiatic Lilies are fresh and handpicked to double the color of the event for you dad. You can combine it with a beautiful personalized gift such as a personalized photo frame, mug, cushion, etc.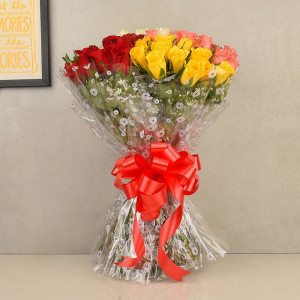 Roses are the most special flowers to express care, sincerity, and love for any special person in your life including mother and father. Choose a beautiful bouquet of well-organized roses in diverse colors like red, white and yellow to show care and love to your dad.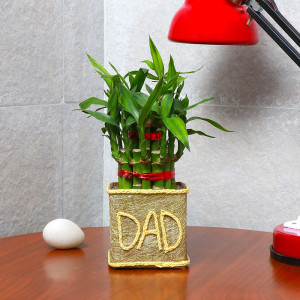 Known as a nature recycler, green plants are an ideal gift to be given to your father as they are intended to enhance and purify the environment. You dad will be happy to receive this gift as a green plant on his office desk or in his room to improve the overall look, naturally, enhance the indoor air and cool down the surrounding temperatures.
With the above-mentioned flowers, you should also consider choosing some thoughtful gifts for Father's Day to make it more special for your dad. Take time and choose the best flowers and gift for your daddy dear after all he is your first superhero. In addition, whatever flower or gift you choose, combine it with a freshly baked cake.