Diwali or also known as 'the festival of lights' is one of the biggest festivals of Hindus and falls in the months of October or November. The reason why Diwali has celebrated dates back to ancient times in history. It was first celebrated during the time when Lord Rama returned to Ayodhya with his wife and brother after being in exile for 14 long years. To welcome their return, people lighted up the whole kingdom with diyas and ghee lamps. The tradition continues till date with the celebration of Diwali by lighting diyas in different states of India. Diwali preparations begin even before the festival with people cleaning their houses, getting rid of unwanted things, and decorating their houses with gorgeous Diwali decoration pieces. It is one of those Indian festivals when families have the most fun getting together exchanging gifts and sweets and praying to Goddess Lakshmi and Lord Ganesha. As Diwali soon approaches, here is a detailed list of the traditional customs of Diwali that everyone should know about:
1. Making a Beautiful Rangoli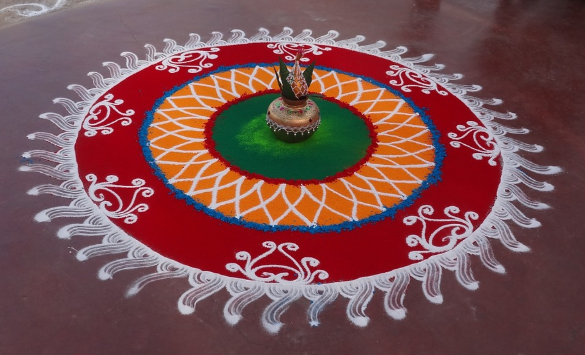 In order to welcome Goddess Lakshmi, people decorate their entrances and doorways by drawing gorgeous design patterns on the floor with the help of flower petals, sand, powder, colored rice, and numerous other things.
2. Lighting Oil Lamps or Diyas and Candles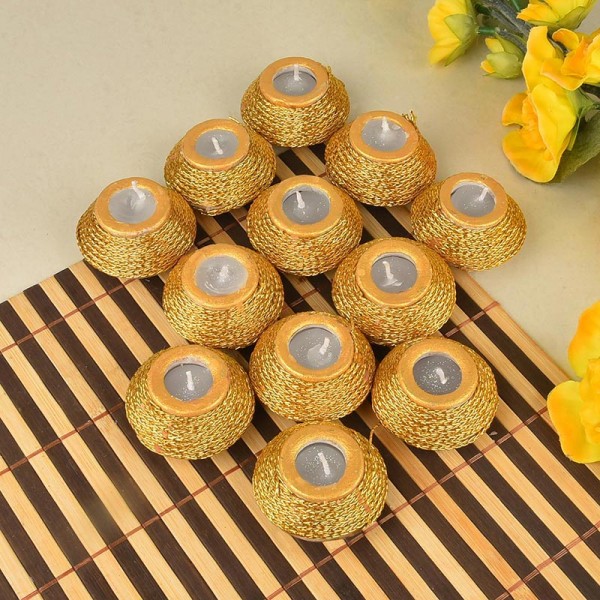 A lot of lamps or diyas are lit up on the day of Diwali. This custom symbolizes optimism and prosperity. Diyas are handmade with clay and one can paint them in vibrant colors to make them look even more beautiful. Diwali is also called 'Deepavali' which translates to 'row of lights' and that is why the lighting of the oil lamps or diyas is a significant Diwali ritual or custom that everyone follows. Apart from the lighting up of the diyas, people also Deepavali can light candles in and outside their home. Beautiful
candles for Deepavali
can be easily found online or otherwise for the same purpose. When the whole house is illuminated with diyas and candles on the Occasion of Diwali, the whole house and neighborhood look extremely beautiful and are a sight to behold.
3. Lakshmi Pooja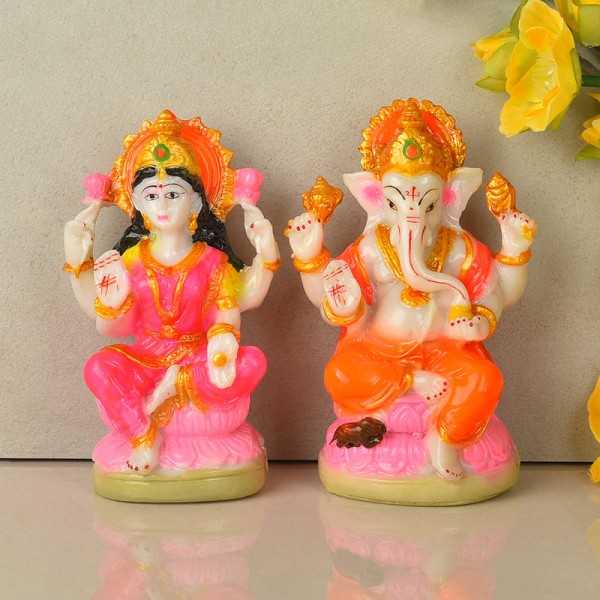 An important part of the festival of Diwali is the worshipping of Lord Ganesha with Goddess Lakshmi or the Goddess of Wealth. Lakshmi Pooja is carried out to seek her blessings for a prosperous and wealthy life. People buy new idols of Goddess Lakshmi and Lord Ganesha and worship them on the main day. Families get together in a mandir and worship the idols by singing aartis.
4. Exchanging Diwali Gifts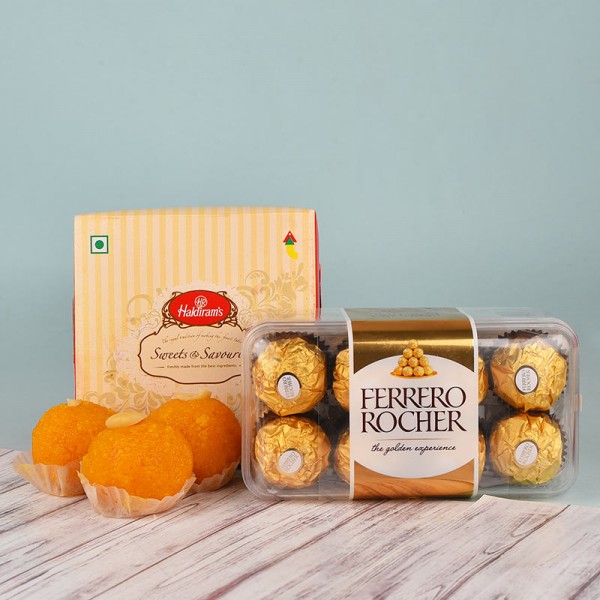 Exchanging gifts on Diwali has long been the custom of families. This is one of those Indian festivals where families visit their relatives and give them gifts and exchange Diwali wishes. They also gift delicious sweets to their relatives so that they have something sweet on the auspicious occasion of Diwali. There is a wide range of Diwali gifts online or otherwise, that one can buy. Many people have started buying their Diwali gifts online because of the numerous options available. One can choose from a wide range of Diwali gifts online such as Deepavali candles, diyas, sweets, dry fruits, chocolates, idols, and many more items and order right from the comfort of their home. Other
Diwali gifts
you can choose online are Diwali gift hampers that serve as great gifts to give to your family members and relatives on the auspicious occasion of Diwali. One can say that 'Diwali' is that the festival is a medium which lets families reunite. Many families also play cards for having some fun and exciting time with each other. Hence, the customs of Diwali are fascinating and are something that everyone looks forward to when the festival of light approaches. Being one of the most-awaited festivals, Diwali lights up every lane and bylane of several parts of the country and makes for a joyous occasion for everyone to get together and go about the exciting traditions of the festival.